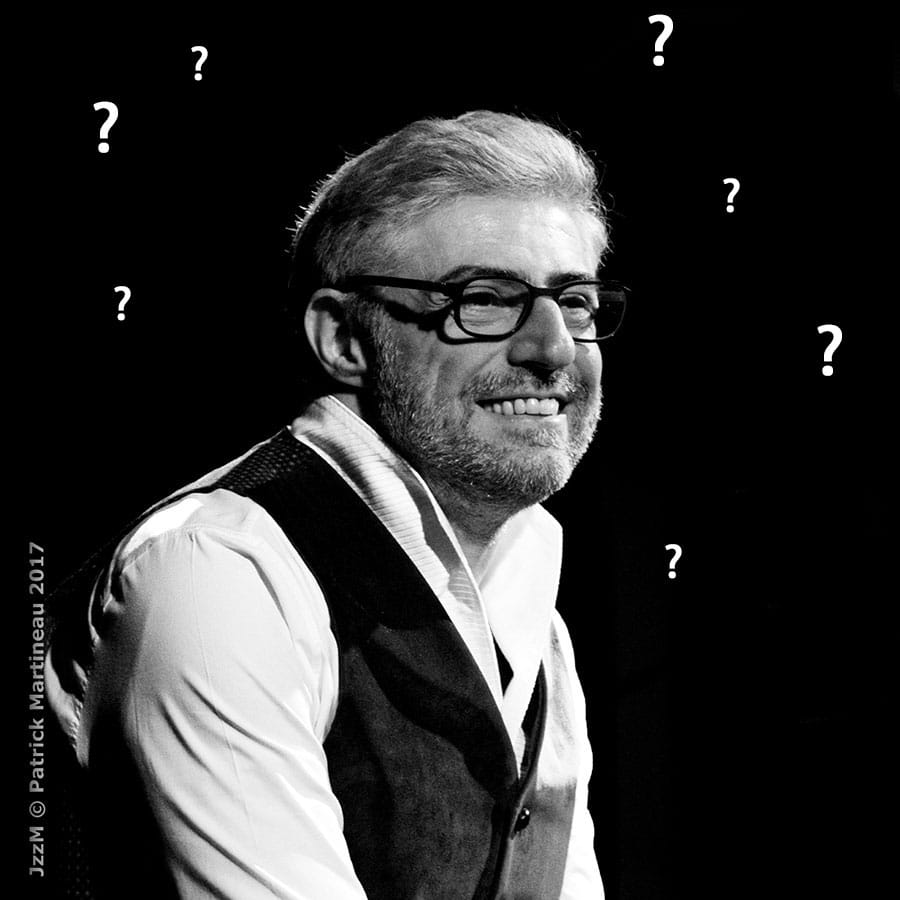 It is the pianist Giovanni Mirabassi who lends himself to this game, this introspection test. He gives us some keys of his personality by answering the famous Proust portrait-questionnaire, slightly revisited by Couleurs Jazz …
We think that beyond their virtuosity, their multiple talents, jazz musicians in particular have something to say.
-For you, what is the height of musical misery?
It's to listen to musicians with talent pretending not to have any, so that they can fit into the boxes of a system that has always tried to eliminate talent from the chain of artistic production.
-Where would you like to live?
I live very well on my Butte Montmartre (in Paris). I already took, a long time ago, the approach of choosing a place to live that coincides with my need to dream. That being said, during the last presidential elections, when it was necessary to imagine a "Plan B", I was ready, if necessary, to leave for the south of Japan, somewhere around Fukuoka.
-Your ideal of happiness on earth?
In this brutal world, a little bit of Mozart, nice weather, a future for our children.
-For which wrong notes do you have the most indulgence?
Socks that clash with your shirt. But then again…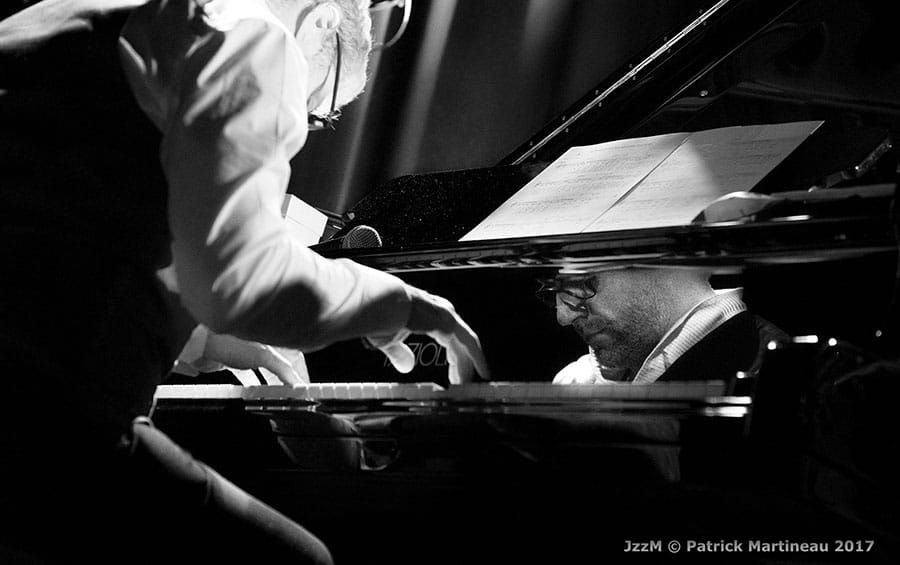 ©Photo Patrick Martineau pour Couleurs Jazz
-Who are the fictional heroes you prefer?
Ursus in The Man who Laughs by Victor Hugo, Cyrano de Bergerac, Harry Potter.
-Who is your favorite classical musician?
It's hard to award a first prize… Bach, Mozart, Brahms, Schubert, Chopin, Liszt, Debussy, Rachmaninov, Scriabin…. The more of them I write down, the more I think of.  So I'd say: Joker.
-Your favorite heroines or divas in real life?
I've always preferred heroine to divas… But seriously, Mercedes Sosa, Ella Fitzgerald, Edith Piaf, Nathalie Dessay, Louise Michel, Simone Weil
-Your heroines in fiction?
Princesse Nausicaa, the Hayao Miyazaki, version.
-Your favorite painter?
Vincent Van Gogh
-Your favorite jazz musician?
Bill Evans
-Your favorite quality in a man?
Intelligence!
In a woman?
Intelligence!
-Your favorite virtue?
Patience.
-Your favorite occupation?
I love to cook. It's sharing a sensory experience based on love and excellence. It's done with your hands, on a piano, just like music, but it's not a career, which makes it all the more fun. It's great to be an amateur sometimes.
-Who would you have liked to be?
Me, but improved.
-My main character trait?
Wit, I'm afraid.
-What do I like most about my friends?
I don't have any friends. I would have said loyalty.
-My main fault?
Undoubtedly my wit.
-My dream of happiness?
The dream of happiness is for me a hazy concept. A dream about dreaming.
My greatest unhappiness?
The inexorable savagery of human nature.
-What I want to be?
I hesitate between a Jedi and a good pianist, leaning slightly towards the first option.
-My favorite color?
Couleurs Jazz? Jazz color? Otherwise the blue of the Okinawa Sea, the augmented fifth, the C minor.
-The flower I love?
Fleur de sel… Sea salt.
-The bird I prefer?
Edith Piaf. The albatross of Baudelaire. But Richepin's birds of passage are also good. In song, however, it's Clementi's lyre bird.
-Mes auteurs favoris en prose ?
Hugo, Montherlant, Giono, Merle …
-My favorite authors in prose?
Aragon, Dimey, Verlaine from here, Leopardi, Foscolo, Pasolini from there. But there too, it's complicated, there are so many others from everywhere.
-My heroes in real life?
One of many, Victor Hugo. Huge writer, poet, statesman, an example of intellectual and artistic integrity, having known exile and glory, an artist, a real one, not one of those morons, as talented as they can be sometimes, who drag their lack of grandeur through the current media desert. I would have liked to live in a time when an intellectual's principal job was to have opinions. Nonchalance exasperates me.
–
My favorite names?
The names of my children. Umberto Eco's Name of the Rose. Liberty.
-What I hate the most?
Condescension and injustice.
-The reform I admire the most?
Universal suffrage.
-The natural gift I would like to have?
Health. That said, there are a lot of unnatural gifts I would like to have, like ubiquity.
-How I would like to die?
Without noticing it.
-My definition of Jazz
…
– Present state of mind?
At the moment I am completely swamped, an answer that's good for any time of the year, applicable to the last 25 years. In this increasingly difficult and multi-disciplinary profession that is ours, we must always be two moves ahead, it keeps the mind churning.
…and finally
-My motto?
We believe!
Interviewed in Decembre 2017.
Giovanni Mirabassi official site 
« Mr. Mirabassi shakes the branch, where the fruits of the notes are hung, in the unruly foliage harmony »,
 Serge Lama