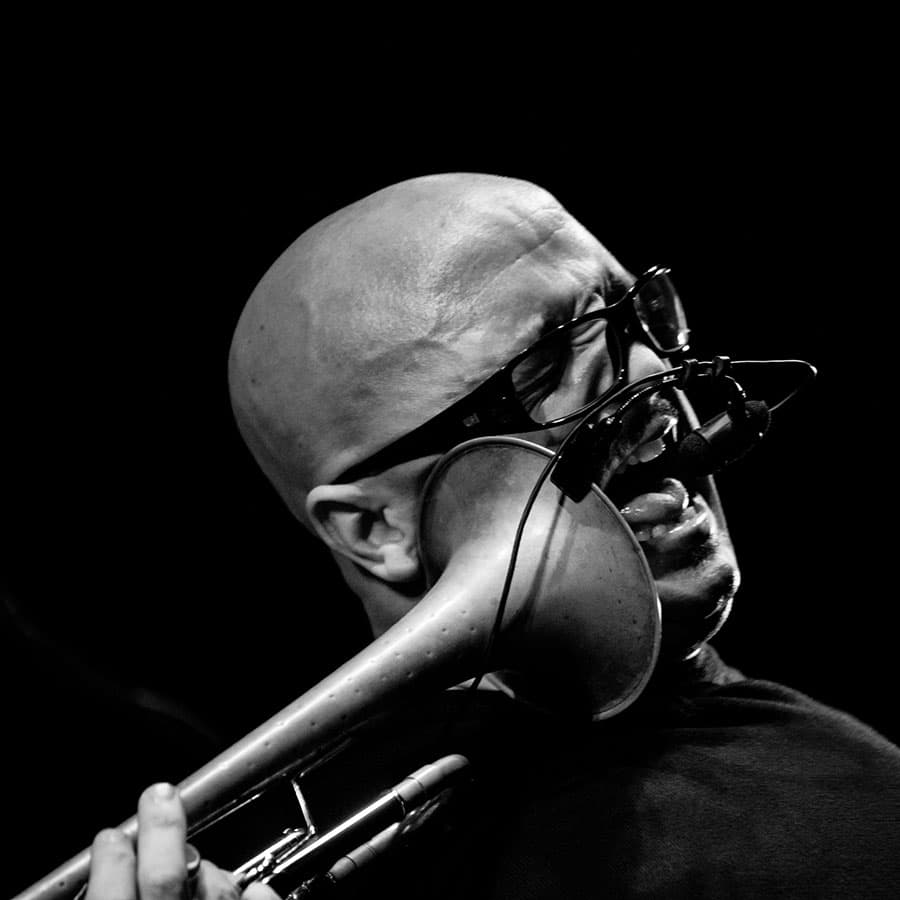 This concert will take place on November 22 at 8 pm in the magnificent Hôtel de Gallifet that houses the Institut Culturel Italien 
The Festival Jazzycolors, organized by Ficep (Forum des instituts culturels étrangers à Paris), invites you on a journey through jazz trends from around the world, with a selection concocted by 22 foreign Cultural Centers in Paris.
At the Institut culturel italien, the trumpet player and composer, Giovanni Falzone, one of the big name of Italian and European Jazz, (that we had already presented to you on the occasion of the release of the album "This Machine Kills Fascists" by Francesco Bearzatti  with the Tinissima 4tet) presents his new work, the Migrante Solo Project.
The concert is conceived as a journey into an inner world, composed of several sound fragments and re-elaborated through the use of electronics.
The sound of the trumpet, the voice and several "sonic" objects accompany this crossing. The real-time electronic manipulation of the original acoustic sound becomes the allegory of the figure of the migrant who transforms and enriches himself by absorbing the energy of his home in exchange for his own story.
A creative and meditative journey that goes beyond barriers and genres.
Subscribe on Institut Culturel Italien's site.
©cover photo : Giorgi Ottini