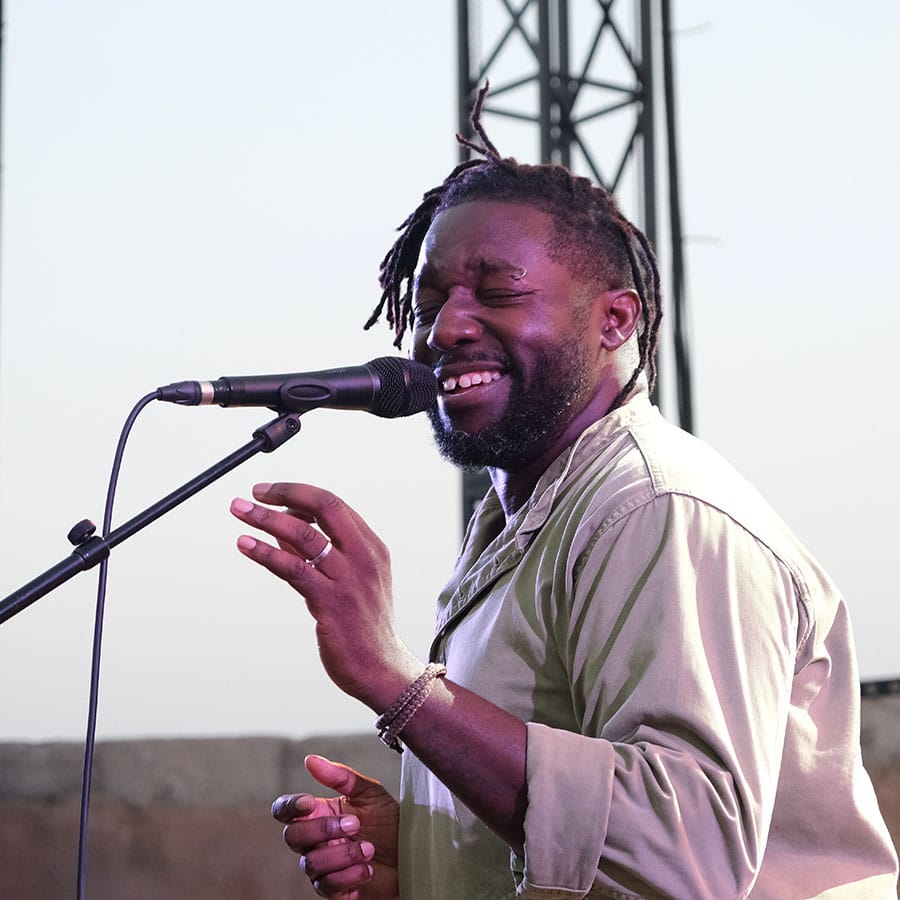 – Monday July 17
Sly Johnson:
Sly Johnson (Sylvère Johnson) has explored soul, funk, rap and hip-hop to get to where she is today. On stage, his mastery of beatboxing, the harmony between his body movements and the music, a natural sense of dialogue and improvisation, an instinct for the stage and the impeccable support of Anthony Jambon on guitar and Laurent Salzard on bass generate a powerful groove that has the audience ready for dancing.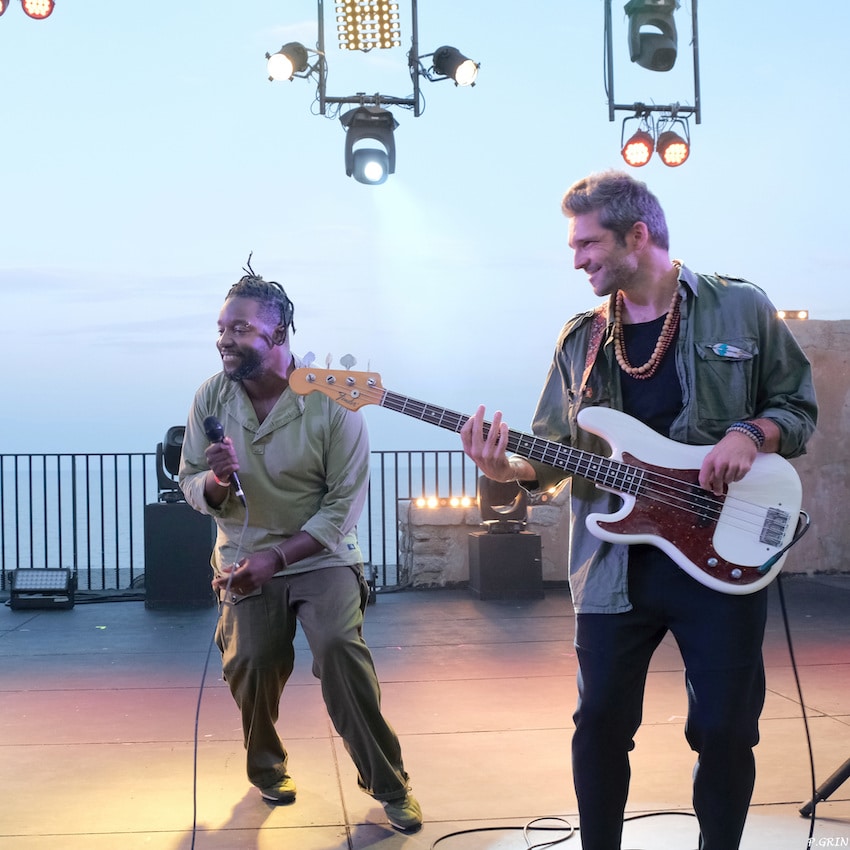 Line Up:
Sly Johnson: voice, beatbox
Anthony Jambon: guitar
Laurent Salzard: bass
Arrested Development :
Then came the ever-dashing Arrested Development, the Atlanta hip-hop group founded in the '90s by rapper Speech (Todd Thomas), here associated with disc jockey Spencer Love, and the great dispenser of that famous positive energy embodied by the vocals of bouncy dancer-vocalist Fareedah Aleem. Covers of their classics (Mr Wendal and Revolution) showed that their music, thirty years on and even without much renewal, could still move crowds.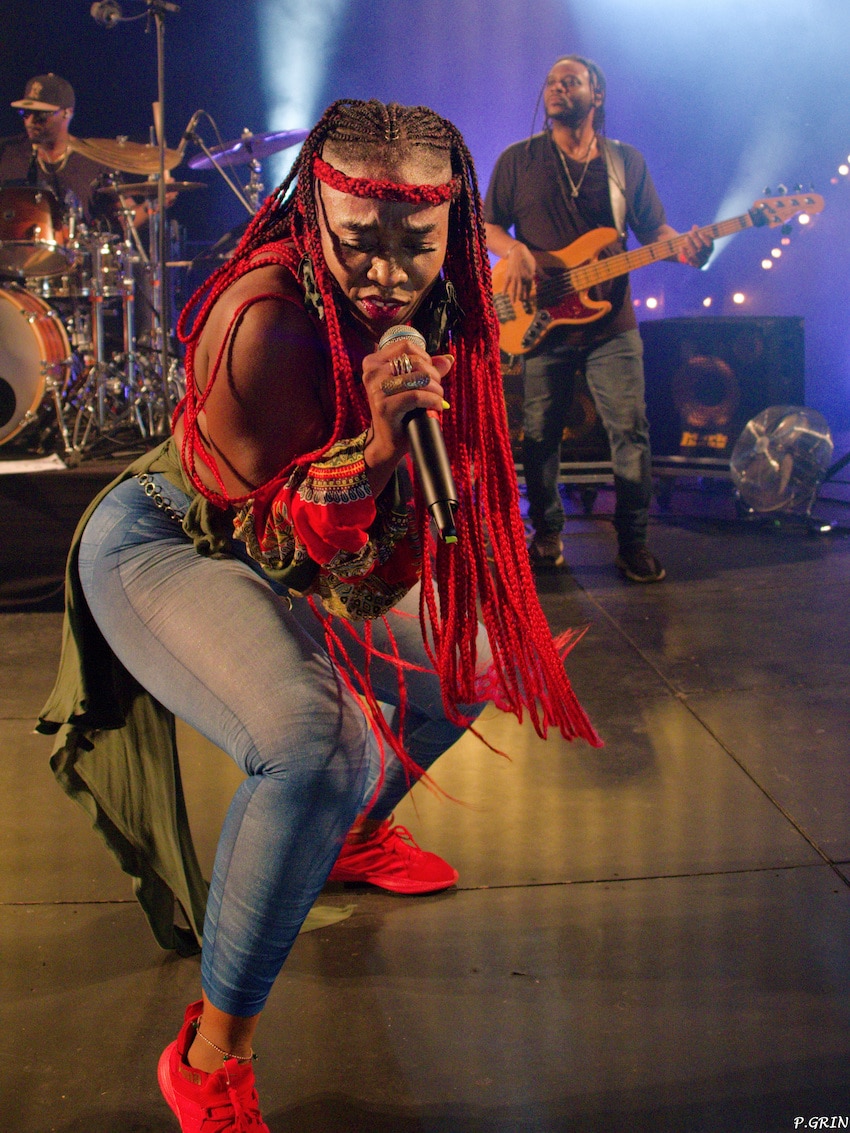 Speech: voice
Spencer Love: voice
Fareedah Aleem: voice, dance
Jason Reichert: guitar,mix
Jonathan Johnson: guitar
William Montgomery: bass
Yolanda Thomas: voice
©Photos Patrick Grin