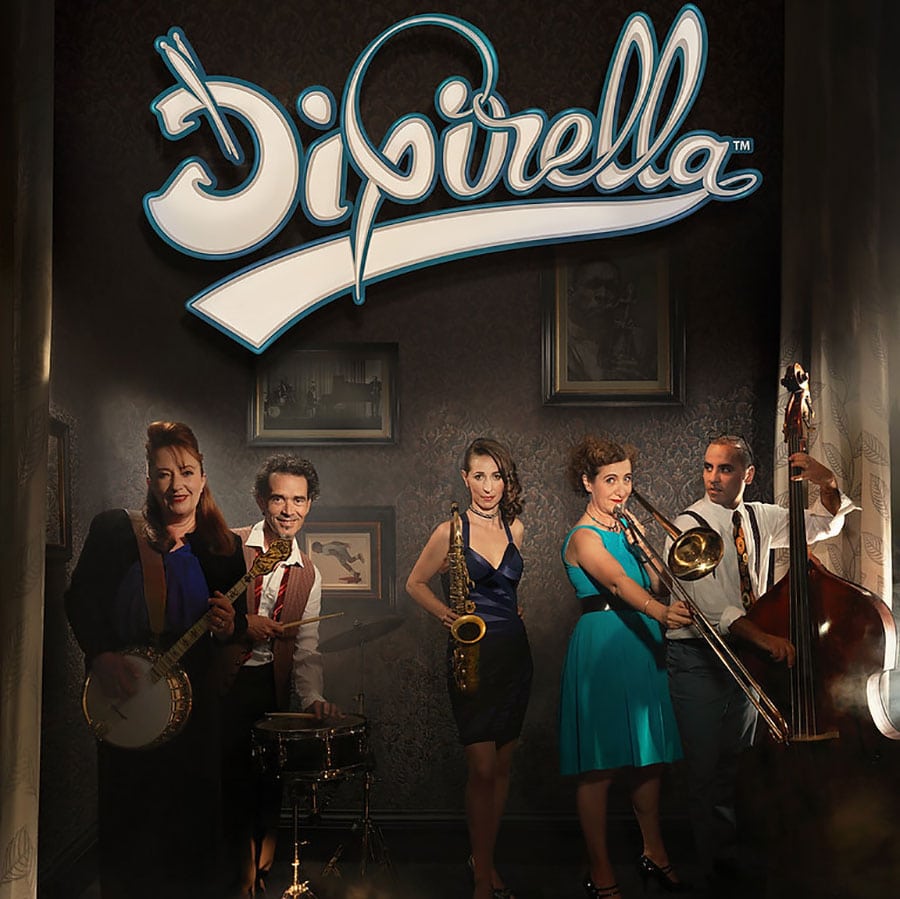 Dixirella, is a Jazz Swing orchestra with five musicians. It is composed of a vocal and instrumental female trio.
Tullia Morand, voice and saxophone alto, Martine Degioanni, voice and trombone and Marie-Paule Cournet-Edwards, voice ans banjo, as well as a male rythmic section  masculine : François Masse, double bass and Thierry Tardieu, drums.
We are in the dixieland style of the 20's.
Tullia Morand is the leader of this band formed in 2010. With her two accomplices Martine Degioanni and Marie-Paule Cournet-Edwards, they form a choir, around the original arrangements inspired by Fats Waller, Ray Noble …
The style is both retro, glamorous and extravagant. They pass with ease instrumental tutti and improvisations, to voices a capela.
The ingredients are gathered to finish 2017 and to cross the year 2018 in the joy, rhythm and Dixieland atmosphere.
The Jazz Café Montparnasse is the ideal setting.
New Year's Eve party at the Jazz Café Montparnasse, reservation here.