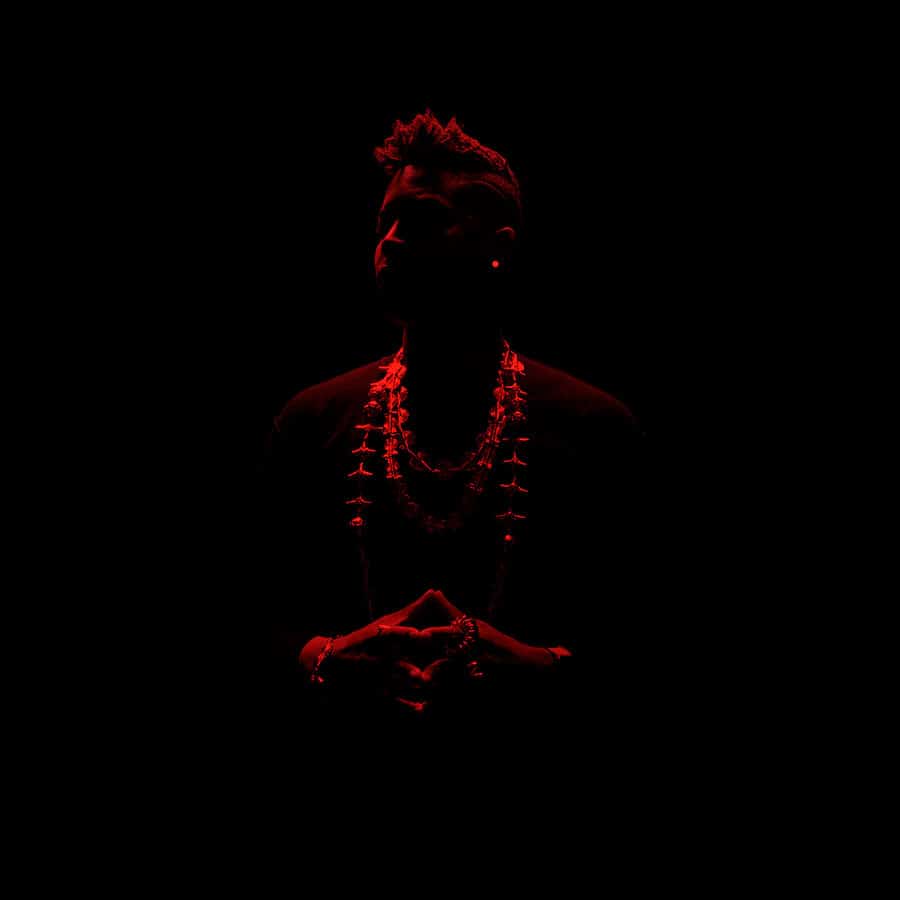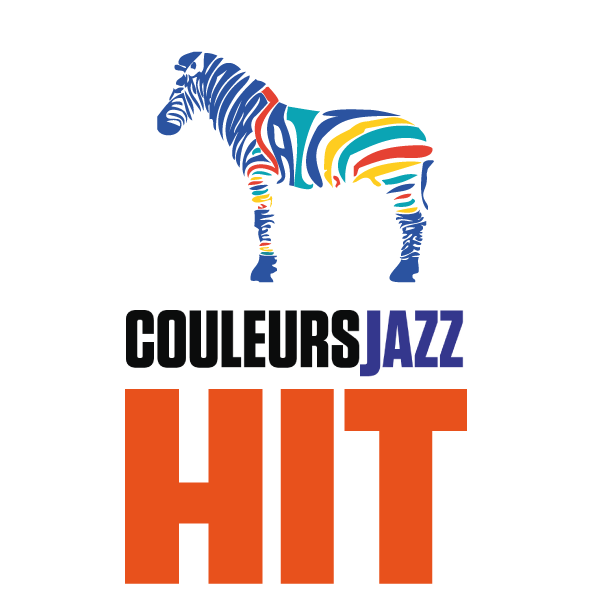 This year 2017, as we gaily celebrate, according to our interests and our preferences: wether the centenary of the Bolshevik revolution, wether the the US army engagement in the world war, allowing a year later to end the most organized butchery, wether mutinies in the French soldiers lines, in the trenches, wether the first recording of this so fundamental jazz music today became classical. ("Livery Staple Blues" Original Dixieland Jass Band)
Christian Scott, ambitious gifted musician, just 34 years old, and already a dozen albums as a leader to his credit, pays tribute in his own way to 100 years of jazz history through a trilogy resolutely of his time, transgressive for some, great for others.
The "Centenial Trilogy" from Christian Scott aTunde Adjuah is made up of three essential albums that will undoubtedly mark a step in his already successful career and a step for the music world.
Ruler Rebel, launched last March,
Diaspora, in the racks last June
and finally in October, The Emancipation Procrastination.
At 16, Christian Scott, who was born and raised in New Orleans, the cradle of jazz, is a prodigy who claims to have always hated the trumpet. Had he adopted the saxophone like his uncle Donald Harrison Jr., he would not have been able to leave the house to learn on the street, he said. But he did not just learn on stage, he followed brilliantly the courses of the Berklee College of Music which he graduated only three years later, instead of the five that account for the usual course.
But one thing seems to have not changed: "I hate the sound of the trumpet, man, it's fucking terrible!"
Politically committed artist, (ie.: Anthem his album devoted to hurricane Katrina released in 2007) or "Christian aTunde Adjuah"; whose pieces leave express his political conscience: the women traffic "Away (Anuradha & the maiti Nepal)", the slavery always present in the USA "Dred Scott" or the American homeless "Vs the kleptocratic union (ms Mac Dowell's crime) … until the title of his last album that talks about our procrastination to emancipation.
Should we be worried about the future of Jazz?
When we listen to this trilogy, certainly not!
All we have to do is reassure ourselves and rejoice that this music is constantly reinventing and rewriting itself. Here with hybridizations and avant-garde sound explorations.
In recent years, Christian Scott claims the creation of a new genre, "stretch music" or how to stretch the sounds, distort while maintaining a harmonious fundamental.
There are trap influences, remixes, mid-song, pop textures, a mix of advanced improvisations mixed with popular music, a touch of soul, hip-hop rhythms, a new jazz fusion somehow , a cross jazz that transcends borders and codes, with naturalness and simplicity.
A delicious blend of flavors, a reinvented cuisine, tasty and creative.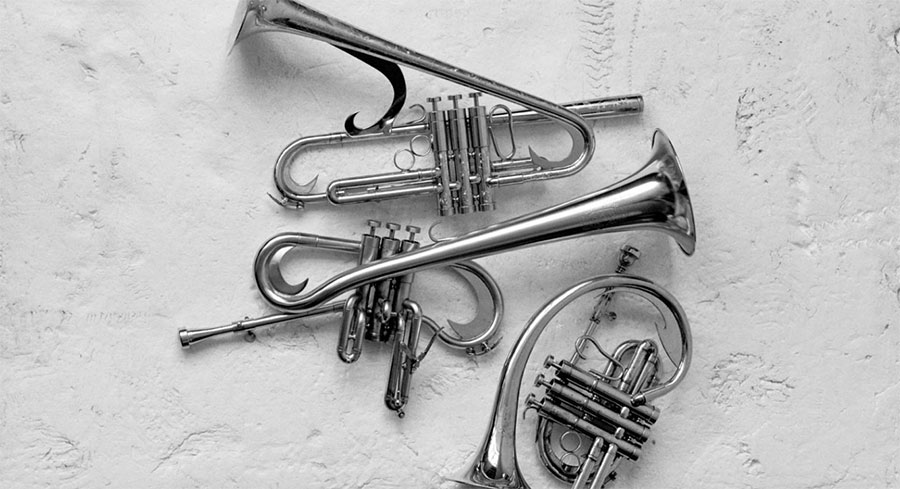 "Jazz is the original fusion music, "says Adjuah." Putting it all in is the essence; the traditional principles are to search constantly, to seek new lands, ways of communicating vernacular and new. But we were against the idea that it had to be one way. "
Some think that music styles must obey laws, but others think the opposite: we must break the codes, free the laws, so that jazz is reborn unceasingly. This is his essence. Here is erected a universal anti-law for jazz: Everything can be played! All sounds, from the jackhammer to the song of the cicadas can be transformed into music. That's what techno artists do. Everything can also be danced.
But a fundamental difference exists between everything and anything. And that's precisely what we tell through his music, Christian Scott aTunde Adjuah.
We can feel the shadow of Miles Davis above the clouds. We breathe. Breath is essential to this airy music.
The trumpeter has developed a particular technique of sound: "whisper technic" which differs from the current vocalization, integrating the blow of his breath to the vibration of his mouth.
In the first album of the trilogy, "Ruler Rebel" we are transported from the beginning by a melancholic title "New Orleans Love Song" on rhythms built by samplers mixed with African drums, then on " Phases " by a brilliant introduction of the trumpet on throbbing rhythms on which comes Sarah Elisabeth Charles's suave voice. The last piece of this first album "The Reckoning" is inspired by the rattling of the drum 'n' bass and the sustained flights of the trumpet.
This first opus of the trilogy installs us in the atmosphere of what promises to follow.
"Diaspora" the second album begins with a piano sound quickly joined by a more casual beat, where Elena Pinderhughes's solos on the trumpet or on the flute arise. Stratospheric ambience relayed by guests with a remarkable talent: saxophonist D.C. Braxton Cook, pianist Lawrence Fields, and singer Sarah Elisabeth Charles shining in the last piece of the album: "The Walk"
The Trilogy's third album, "The Emancipation Procrastination" recorded in just 6 days, is the result of a long journey by Christian Scott, who probably started when he was 14 years old and was already wondering how would jazz evolve in the next century? How to continue to create beauty and new sounds? "That's when I started this job," he says.
This approach is based on the same principle of rules abolition, the breaking of artificial or arbitrary boundaries between men and between musical genres.
The solos of this album are longer, as released yet. References to jazz 'before', to its founding elements, are here more obvious. The use of the electric guitar invites us to taste this rock-fusion vintage perfume, as the use of Fender Rhodes by Lawrence Fields immerses us in the universe of Miles Davis of the sixties.
Le dernier morceau de cette formidable trilogie met en scène tour à tour le piano de Lawrence Fields, Corey Fonville à la batterie, la trompette d'Adjuah, la flûte d'Elena Pinderhughes et le saxophone alto de Braxton Cook. Le dernier mot est laissé au maestro, qui dans ce dernier solo, souffle, gémit, pleure, crie dans l'embouchure de sa trompette…
The last piece of this amazing trilogy features Lawrence Fields piano, Corey Fonville drums, Adjuah trumpet, Elena Pinderhughes flute and Braxton Cook alto saxophone. The last word is left to the maestro, who in this last solo, blows, moans, cries, screams in the mouth of his trumpet …
"'I am not interested in hurting anyone. As an artist, it's my responsibility to create a space where people feel welcome. When I walk outside this hotel room, it's not the reality. There is a difference when music is made with love. When people come into my space, they feel it. We are trying to find a way to better treat each other. We are all responsible for healing each other. "
It is time to stop procrastinating. Let's emancipate!
Christian Scott aTunde Adjuah – Trumpet, Siren, Sirenette, Reverse Flugelhorn, SPD-SX, Sampling, Sonic Architecture.
Elena Pinderhughes – Flute ;
Lawrence Fields – Piano, Fender Rhodes
Luques Curtis – Bass
Kris Funn – Bass
Joshua Crumbly – Bass
Cliff Hines – Guitar
Corey Fonville – Drums, SPD-SX
Joe Dyson Jr. – Pan African Drums, SPD-SX ;
Weedie Braimah – Djembe, Bata, Congas
Chief Shaka Shaka – Dununba, Sangban, Kenikeni
Label , Stretch Music (via Ropeadope).