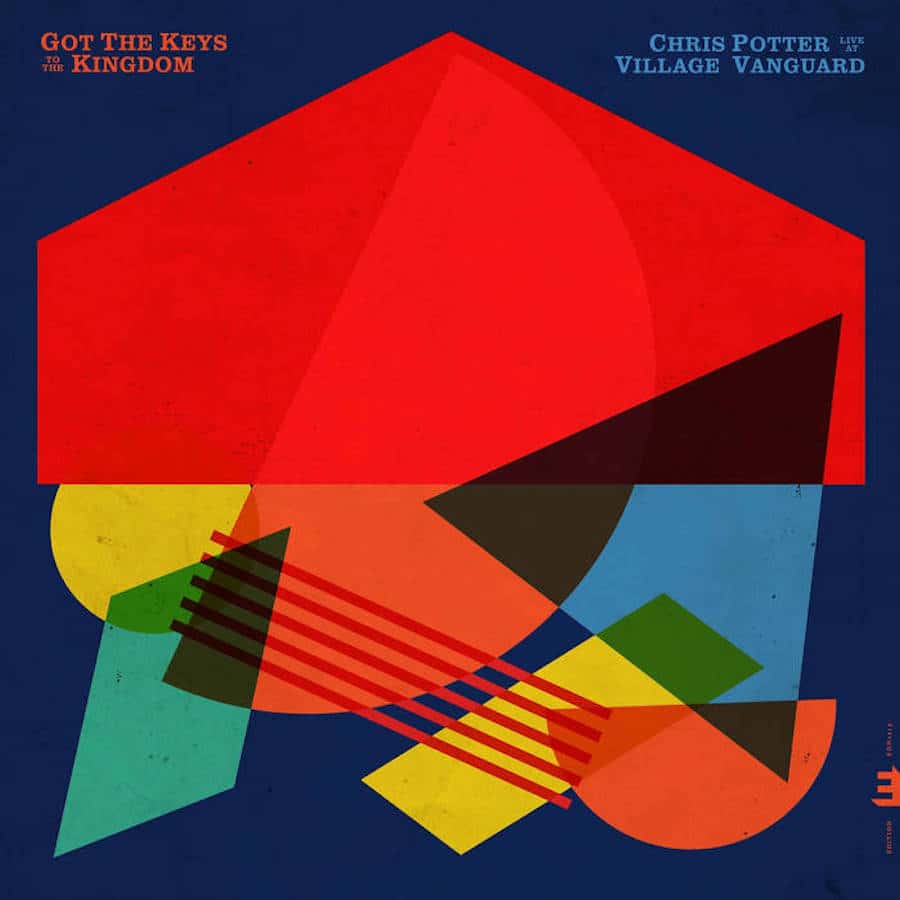 Chris Potter is apparently in great shape these days.
In fact since he signed to UK label Edition Records in 2019, he's released one CD a year.
During the lockdown he concocted alone, playing all instruments in re-recording, a superb and surprising "There is a Tide".
His two other records in trio or quartet more or less electric had pleased me less.
And here Potter is back to the acoustic quartet, and live at the Village Vanguard in New York. It's the third time that the saxophonist invests the famous Manhattan club.
The previous times were in 2004 with the album "Lift" and in 2007 with "Follow the Red Line", both on the Sunnyside label of the excellent US-based Basque producer François Zalacain.
On this new CD, the twenty-third under his name since 1994, Potter has called upon two long-time partners, pianist Craig Taborn and bassist Scott Colley: two of the most important names on the New York scene.
The "new kid on the block" is drummer Marcus Gilmore, grandson of the great Roy Haynes, who has also become a sought-after sideman.
So it's a totally acoustic and live concert that Potter offers us and one has the strong impression that he is inspired by his glorious predecessors on the Vanguard stage, among others Sonny Rollins.
What can we say about this musician in his fifties that hasn't already been said during a career of almost thirty years as a luxury sideman and leader? That on this last opus he goes back to the basics by limiting himself to the use of the tenor sax and by renouncing electricity. It is thus a Potter of an assumed classicism that we hear here and it is clear that his instrumental mastery and his talents as an improviser put him globally safe from the competition.
A master, Potter? Undeniably!
Supported by a first-rate rhythm section on a repertoire that mixes modern standards, folk themes, blues and gospel and where he alternates up tempo pieces where his drive takes no prisoners and ballads where his sumptuous sound unfolds, Chris Potter confirms that he is one of the most exciting saxophonists on the American and international scene.
Line up :
Chris Potter : tenor saxophone
Craig Taborn : piano
Scott Colley : double bass
Marcus Gilmore : drums
Got the Keys to the Kingdom – Live at the Village Vanguard is produced under the famous label, Edition records