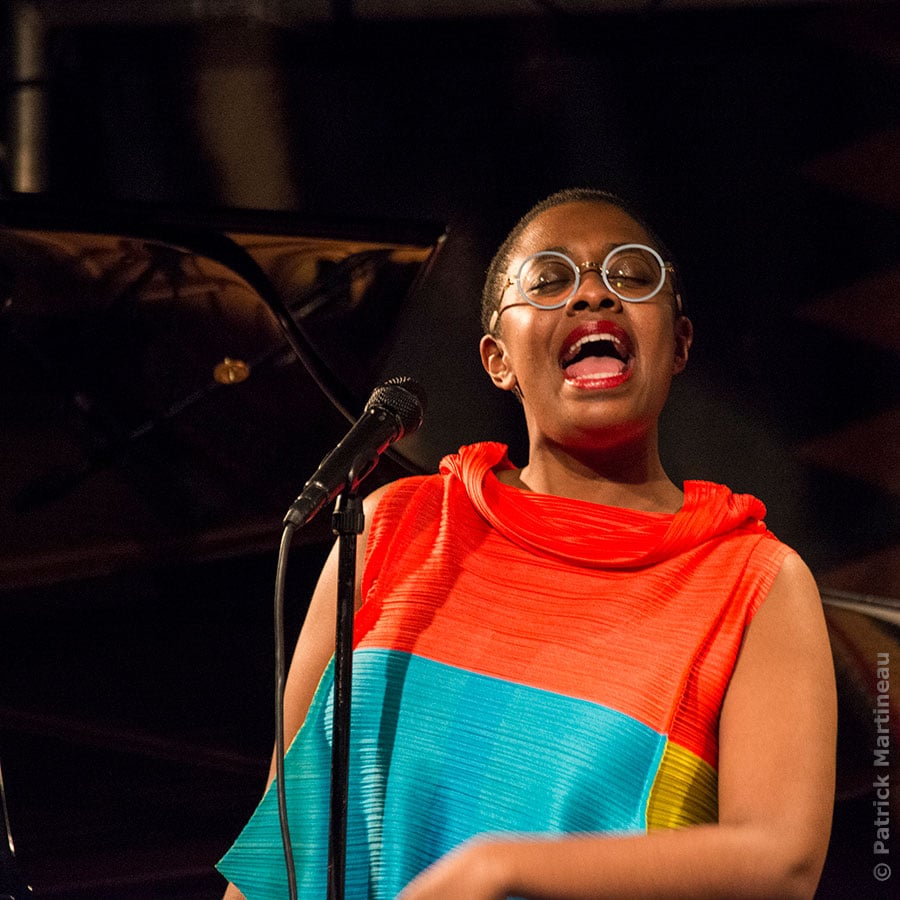 After winning the Grammy Award for best vocal jazz album for "For One To Love" in 2016, singer Cécile McLorin Salvant returns with a third album "Dreams and Daggers", which she will present during her new tour in France in January 2018.
Cécile McLorin Salvant first made waves in the world of jazz when, at the instigation of her mother, she enrolled at the last minute in the most prestigious international competition of vocal jazz, and becomes, in 2010, the youngest artist to win the Thelonious Monk Competition in front of a jury composed by Dee Dee Bridgewater, Dianne Reeves, Kurt Elling, Patti Austin and Al Jarreau !
In 2013, Cécile McLorin Salvant debuted with Grammy-nominated "Woman Child" and won the Jazz Academy's Vocal Jazz Award.
The New York Times Magazine views her Trolley Song recording as "one of 25 songs that show us the direction music is taking today."
"Dreams and Daggers" is a live double album, recorded in New York at the famous Village Vanguard and at the DiMenna Center, with the trio that has been accompanying her for some time now – Aaron Diehl on piano, Paul Sikivie on double bass and Kyle Poole on drums – on a repertoire of rare covers and personal compositions.
First jazz program of the year, for La Seine Musicale, which offers since its opening sought and rare programs to enjoy new musical nuggets.
©Photo de couverture. Patrick Martineau.