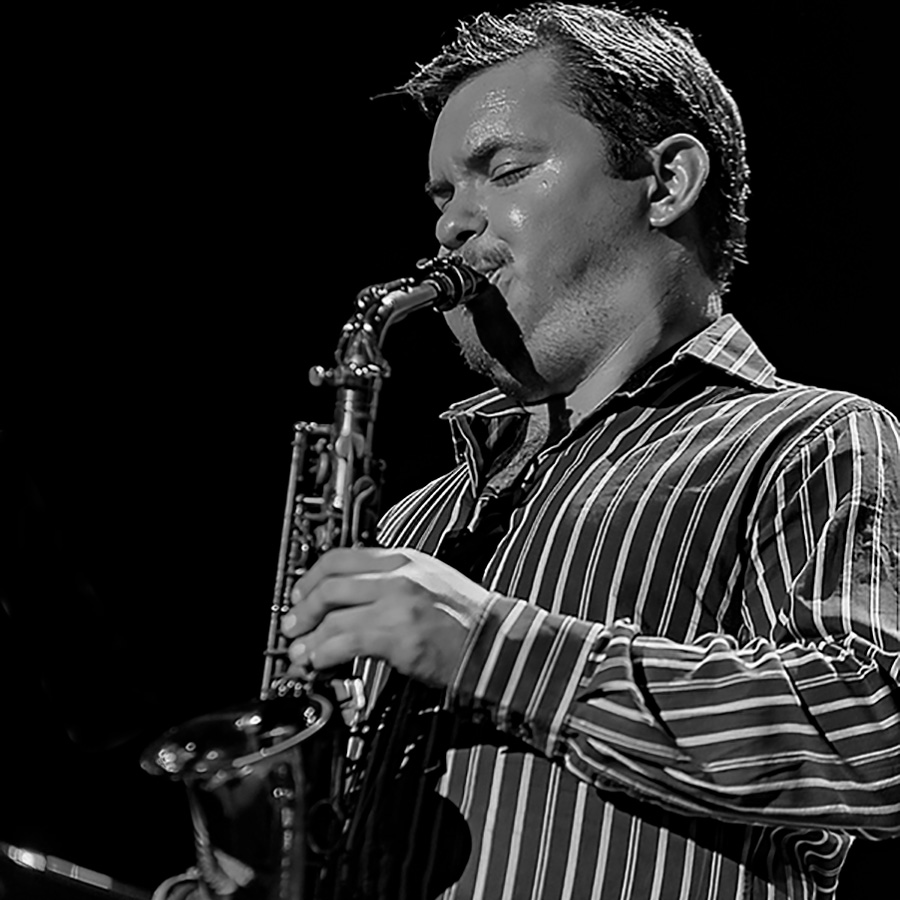 On Saturday, November 24, for its second meeting of the 2018-2019 season, the Fabrique à Concerts welcomes Baptiste Herbin. The Chateaubriand Theater, in Saint-Malo intramural, is almost sold out for the event.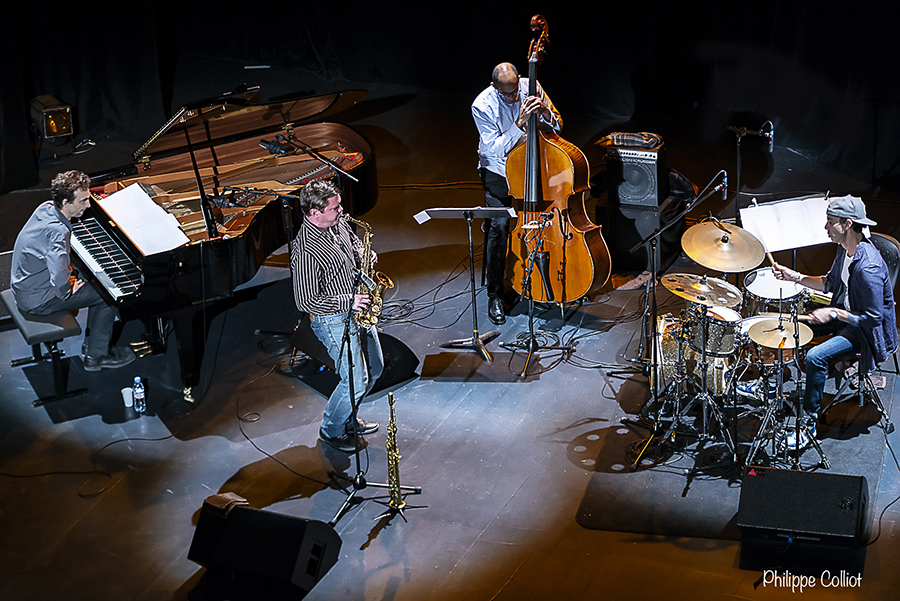 Baptiste Herbin is with:
–Pierre de Bethmann ont the piano (already present in his two first albums) ;
–Darryl Hall on the double bass (also in  Dreams and Connections, the saxophonist's last CD) ;
–Benjamin Henocq on drums (present in Baptiste Herbin's second album,  Interferences ).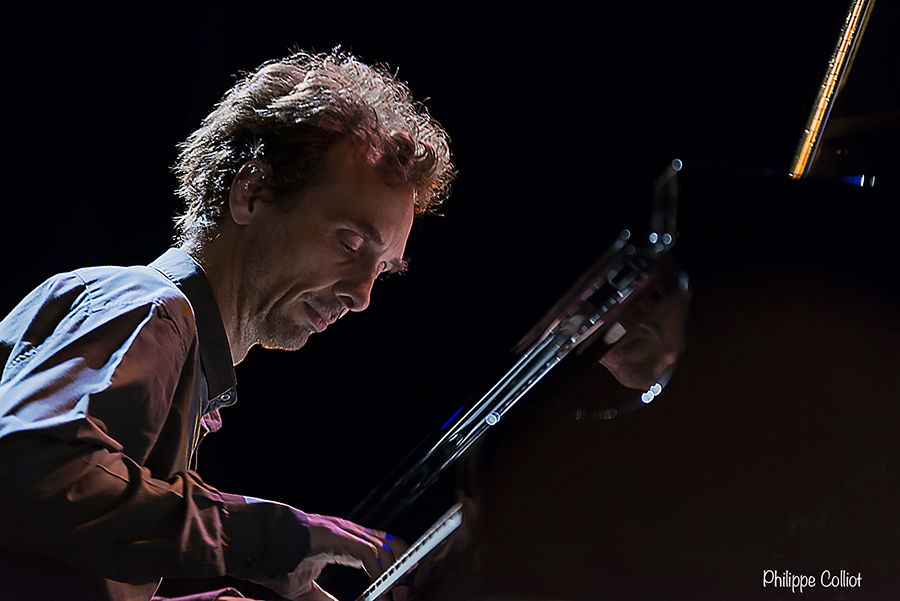 Musicians who know each other really well, used to play together. So that you can feel it… and listen to it!
On the "menu", the declination of his last album,  Dreams and Connections.
Such compositions as For Julian, in tribute to Julian Cannonball Aderley, in which Baptiste Herbin shows the power of his playing, his velocity and his virtuosity.
But also Mia Sorella, dedicated to his sister, and interpreted with the soprano saxophone. There, Baptiste Herbin also demonstrates his great sense of melody.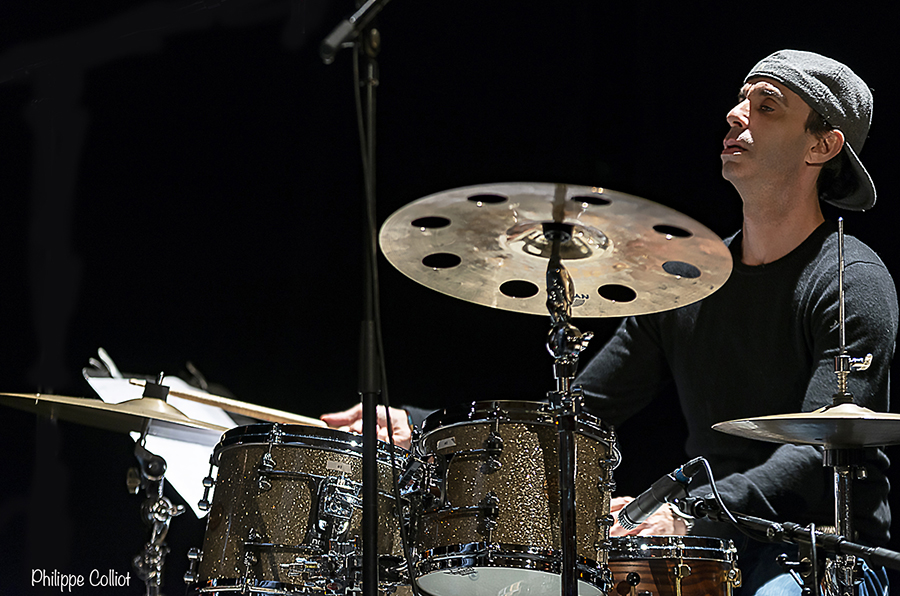 From Brazil, he brought us two compositions from Brazilian popular music (notably forró and choro), Confusao Generale and Um Zero. The first is performed with the soprano, the second with the alto saxophone, and both on a furious tempo.
Baptiste Herbin gratifies us of a small intervention with the two saxos in mouth, which will make then say to Vincent, the soundman, of SBH Prestations (advs!):
« When you drop your head on your console in order to correct something, and suddenly you hear 2 saxophones playing, while 2 seconds before there was only one on stage… You then raise your head instantly to understand, and there you see an alien, who came directly from the planet Jazz! Besides, his three mates are just as confusing! »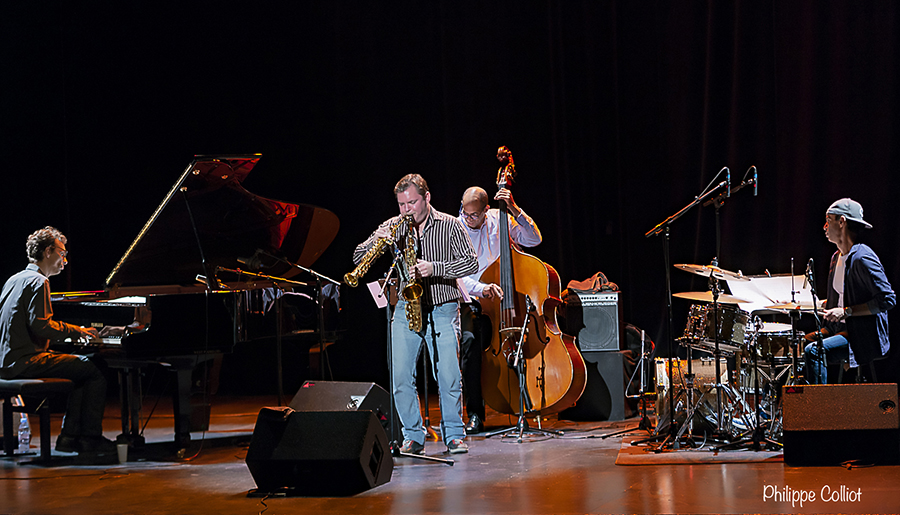 Which brings us to say a word about the three fellows, who largely contributed to the success of this moment of Jazz.
Baptiste Herbin was able to fade several times, to let the trio express themselves. A special mention to Darryl Hall, author of an incredible chorus, during one of the recalls.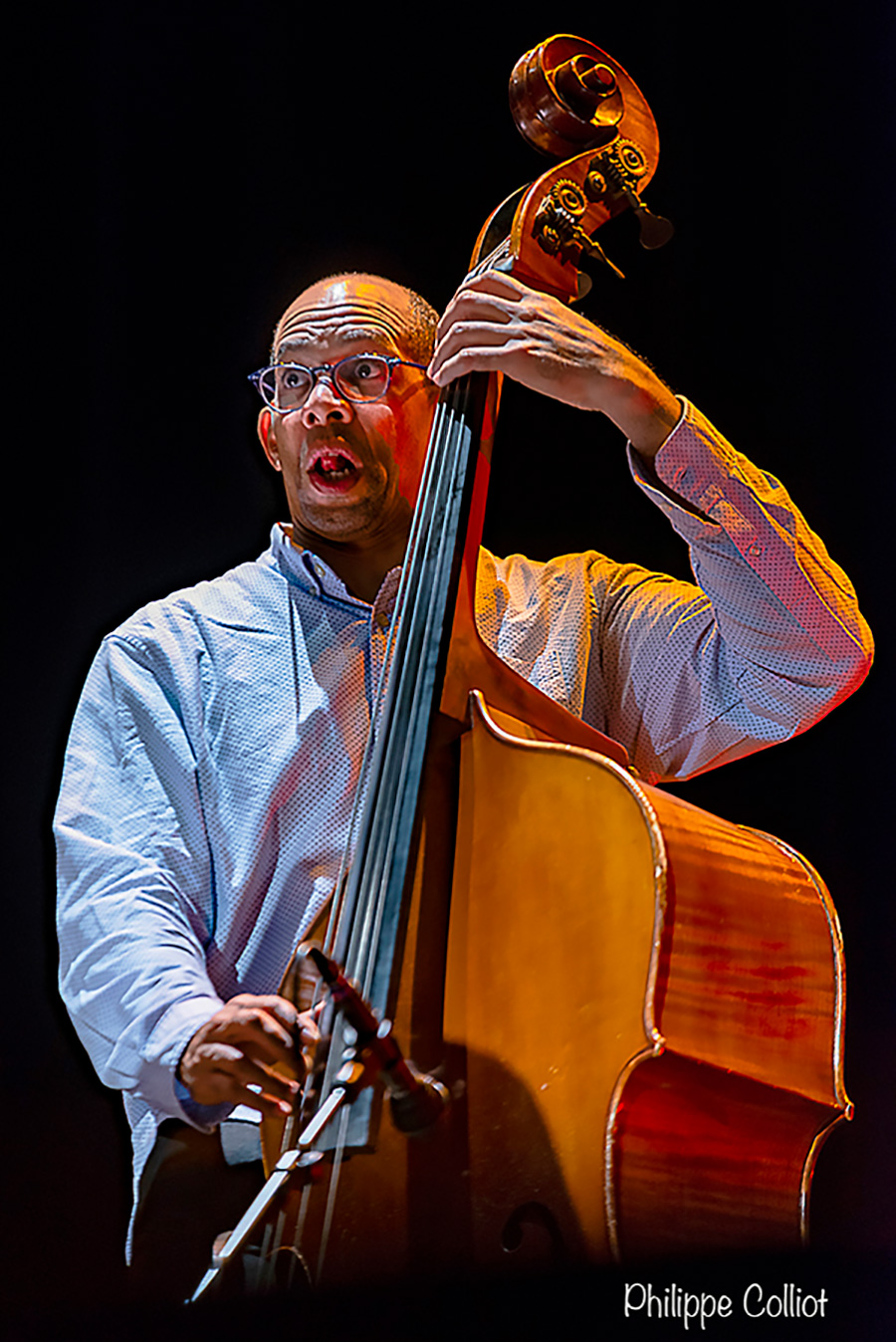 At the end of the concert, standing ovation of the spectators-listeners who, greedy, still ask for more.
The next meeting of La Fabrique à Concert will take place on February 09, 2019 in partnership with the Jazz à l'Etage festival, which will be the 10th edition. For the occasion, La Fabrique will host Japanese pianist Yukata Shiina. He will be accompanied by Pierrick Pédron and an Italian tenor saxophonist, Max Ionata, about whom, Pierrick Pédron does not rave praise. Thomas Bramerie on bass and Junji Hirose will complete the band.