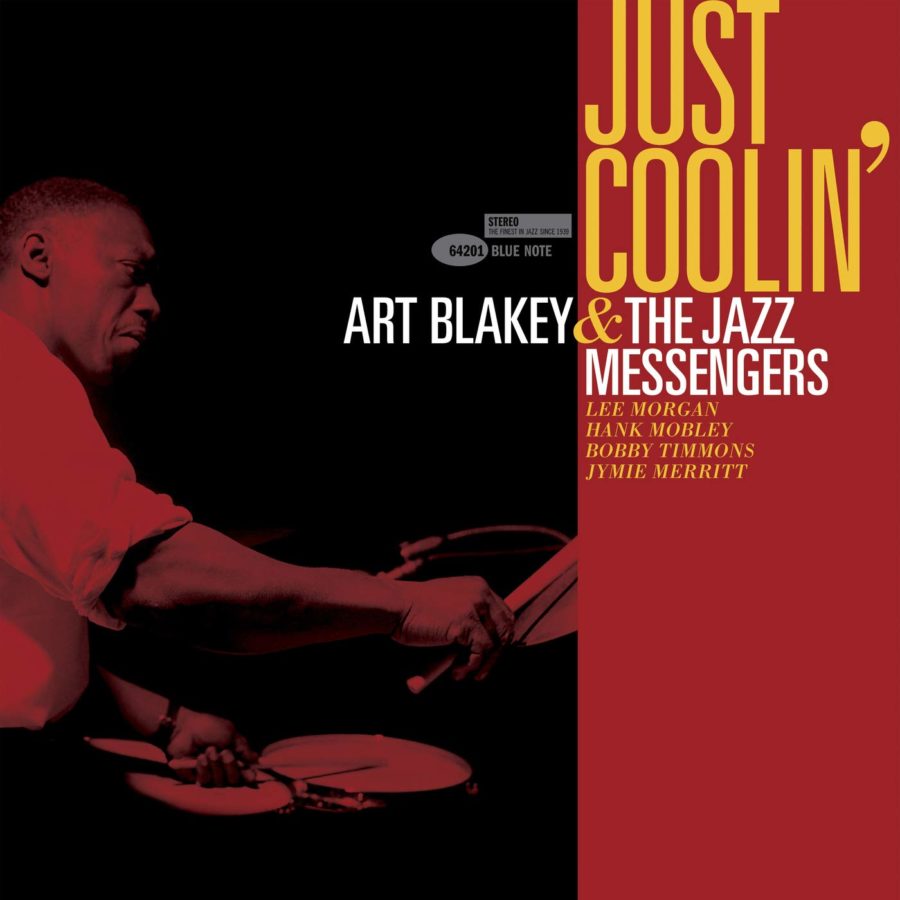 You thought you knew all of Art Blakey's music? You might be wrong. Blue Note Records was hiding a real treasure until last month: Just Coolin' – a studio session recorded on March, 8 1959.
The album completes the long discography of the Jazz Messengers whose last disc was published in 1990, a couple of months before the death of leader Art Blakey. Just Coolin' was recorded during the first years of the existence of the group that played on the jazz stages of the entire world between 1955 and 2000. Recorded in New Jersey in 1959, the label kept the six tracks of this album hidden for 61 years before publishing them in July 2020, for the greatest joy of fans of swing, bop and even blues.
The six songs, two of whom are unpublished compositions (Jimmerick and Quick Trick), transport us straight into the universe of Art Blakey : an explosive energy paired with diabolic swing, driven by a rhythmic creativity of which only he knows the secret.
The disc starts with a blues, Hipsippy Blues, probably one of the calmer pieces of the album: The tempo doubles on the next track and triples thereafter at a dizzying pace on Jimerick, where the drummer's and the other musician's whole virtuosity becomes evident. You can hear and feel the swing until the very last note of the album and every track contains a catchy theme and leaves much space for each member of the quintet to improvise.
Why did it take so long for Just Coolin' to be published? The director of Blue Note Record, Alfred Lion, decided to re-record the group during their legendary concert on 15th April 1959 at the Birdland Club in New York, a couple of weeks after the studio recording, and to publish only the live disc. Four of the six pieces on Just Coolin' are therefore already on the mythic concert recording Art Blakey & The Messengers at The Jazz Corner Of The World. Nevertheless, the studio versions reveal a different energy than the live recordings and with its two unpublished compositions, Just Coolin' becomes another important album of the great drummer that confirms us once again his status as a jazz legend.
Line-Up :
Art Blakey, drums
Bobby Timmons, piano
Hank Mobley, tenor saxophone
Jymie Merritt, double bass
Lee Morgan, trumpet