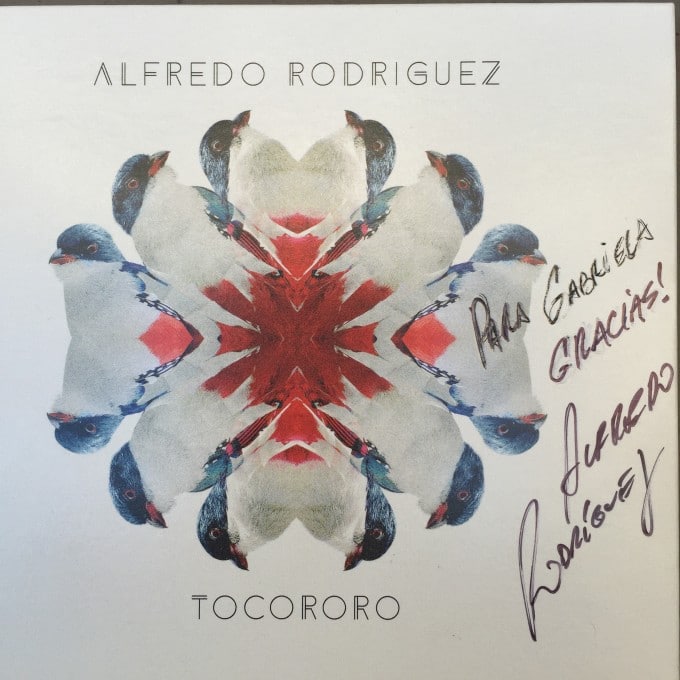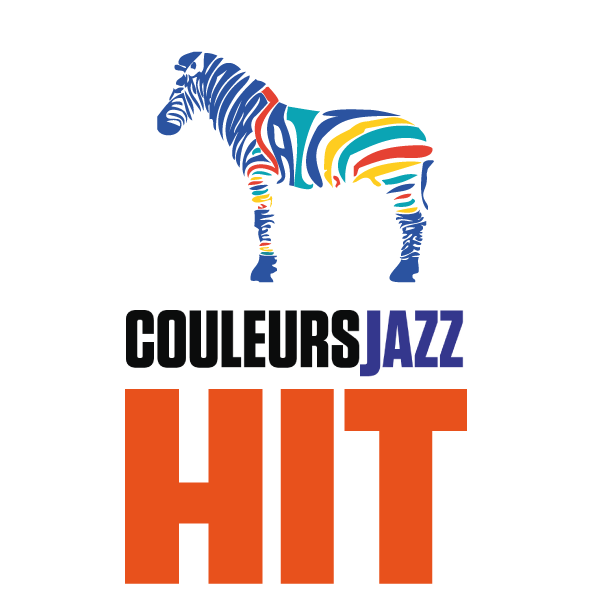 This is not a "free jazz" album, but a jazz album that's modern, free and freed of stereotyped boundaries.
Cuban pianist and composer Alfredo Rodrigues is a strong personality, positioned far from the mainstream formatted-for-the-greater-number mode. His port of departure is Cuba, without any doubt, with the first track, "Chan Chan" from the Buena Vista Social Club, with Ibeyi as a guest. But there are also Andalusian shouts, and African melodies with another choice guest, Richard Bona, on "Ay Mamá Inés" and "Raíces" (Roots). Then flights toward the Orient with Ibrahim Maalouf on "Venga la Eperanza" and "Kaleidoscope". Roots and wings…
Alfredo Rodriguez Triois completed by Michael Olivera, drums and Reinier Elizalde, bass.
The talent and the virtuosity of this Quincy Jones protégé—Jones produced the album—are at the service of this music as free as the Tocororo, Cuba's national bird, a songbird with blue, white and red plumage that cannot live in captivity.
There are songs, voices, melodies, the piano as a percussion instrument. Then Johann Sebastian Bach, a jazzman before the word, is invited along on the voyage ("Jesu, Joy of Man's Desiring"). The album's title track is performed by a young woman born in New York and raised in Southern India, singer Ganavya Doraiswarmy, a graduate of the Berklee Music School of Valencia.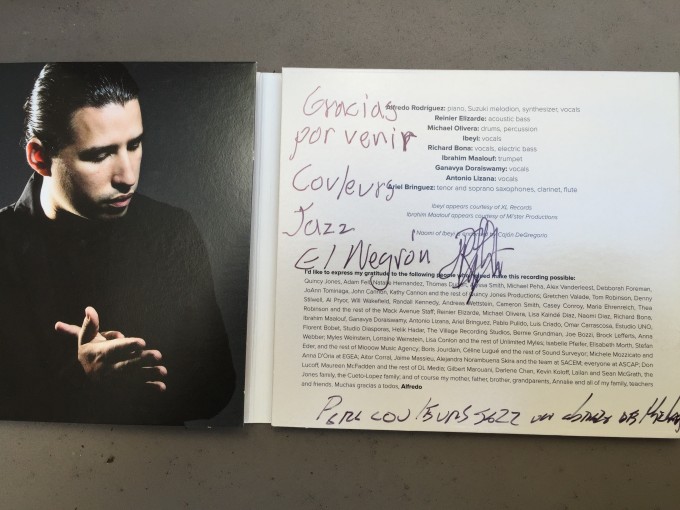 This joyous album is the third in five years for Rodriguez, who declares that, thanks to the internet, he lives in a small global village where every form of music and all influences are accessible with a single click.
And what if, with Tocororo, a new trend would appear—World Jazz, top quality world music—reconciling all music lovers, without any labels or types
The Alfredo Rodriguez Trio is completed by Michael Olivera, drums et Reinier Elizalde, acoustic bass.
Tocororo on Mack Avenue label
 A bonus track : live @ the New Morning April 2016 : "Quizás, Quizás, Quizás"