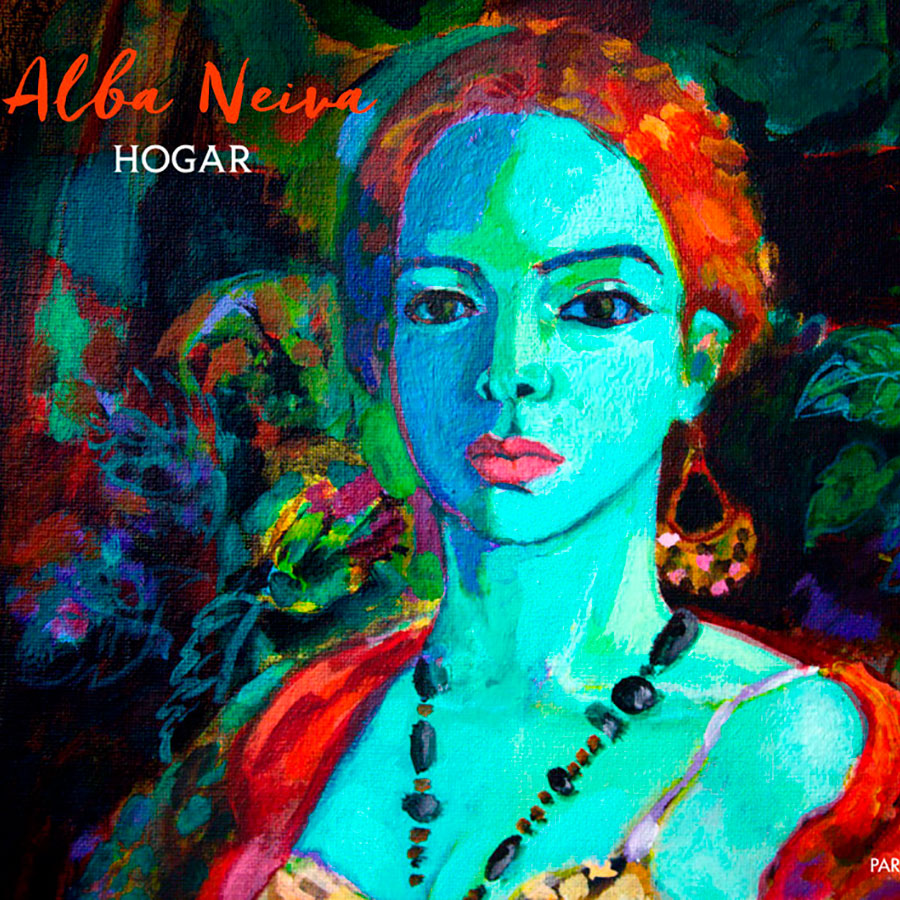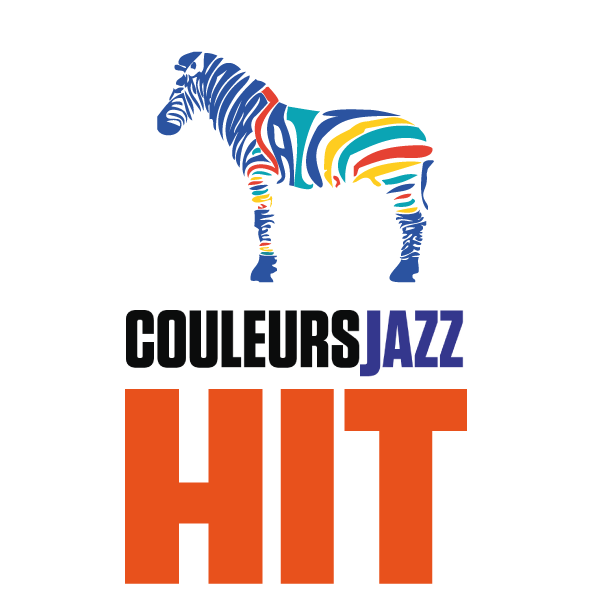 Alba Neiva, is the muse of five thirty-something musicians whose cultural backgrounds blend together to offer us a diverse musical journey with a tinge of melancholy.
On November 28, 2018, The Sunset Jazz Club in Paris, hosted the release of Alba Neiva's debut album. Alba Neiva, a multicolored muse imagined by a quintet of young people of whom Didier Lockwood, would have been proud: four of them met at his school the CMDL. "He was a beautiful soul" says Lucile Chriqui, the singer, "he would have been happy to discover Nils and and  bear witness to the path we've taken."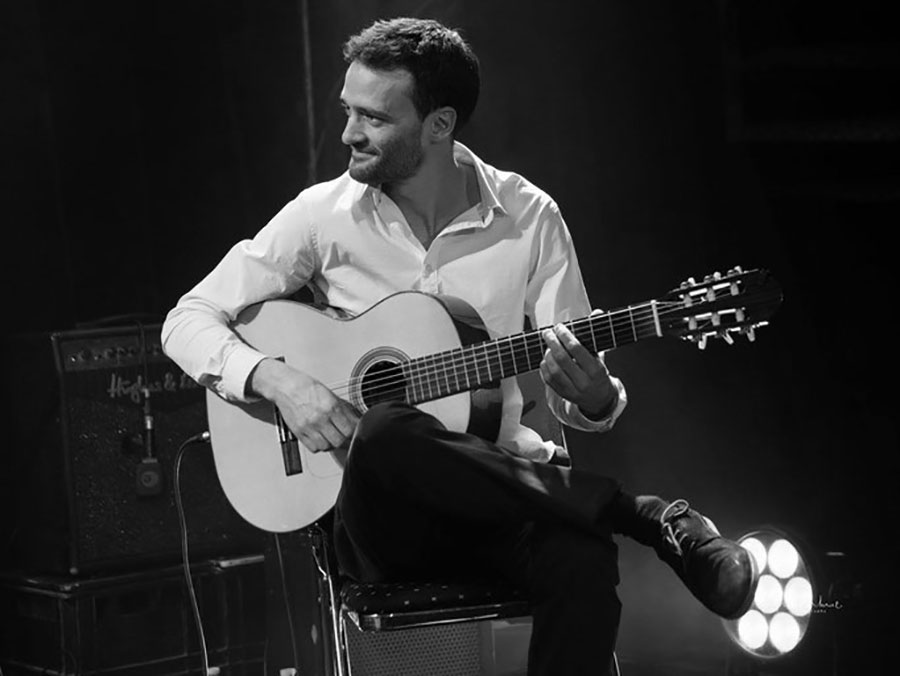 Nils Frechilla, is the mainstay of the quintet.He started playing guitar as a teen and wanted to play like Jimi Hendrix. Fond of rock and blues, he doesn't like Biréli Lagrène right away, but by listening to his playing discovers "all one could do with a guitar". Then he discovers Django Reinhardt, Joe Pass and Wes Montgomery while taking classes at the Atla school under the leadership of Serge Merlaud. But for this debut album, for which her wrote most of the songs, it's a cross between his Spanish roots and jazz which guides him: "I always listened to a lot of Latin music, salsa, flamenco, Argentinian music, though I didn't play it. But when I started to compose, what came out was a mix of everything I loved in jazz and in these musics. "
A first album is a bit like a first novel …
A first album is a bit like a first novel, a first film, a first work: we tend to look for the weaknesses of youth but also what makes it an original new aesthetic or a bold choice .
From the very first tune we are sure: it will be a Latin-Arab-Andalusian musical journey. An aesthetic which promotes sharing and carries a message of miscegenation "Indeed, with a son of Spanish emigrants, a Moroccan young woman, a West Indian bassist, a drummer fed by West Africa's rhythms and a saxophonist open to the world, we mix everything up and it gives birth to Alba Neiva " says Nils. "For me it's a sort of goal that the music might have a social or political impact through the emotions it conveys. That's how I want to make a difference in this world. To try to relieve some of the suffering through words and music" Lucile emphasizes.
Then in the second track, Del Ayer, carried by Lucile's sweet voice and highlighted by Maxime Berton's velvety sax, milonga dance at Nil's fingertips. The voices respond to one another, intermingle, rise to settle on multicolored notes. The tone is set for the whole album.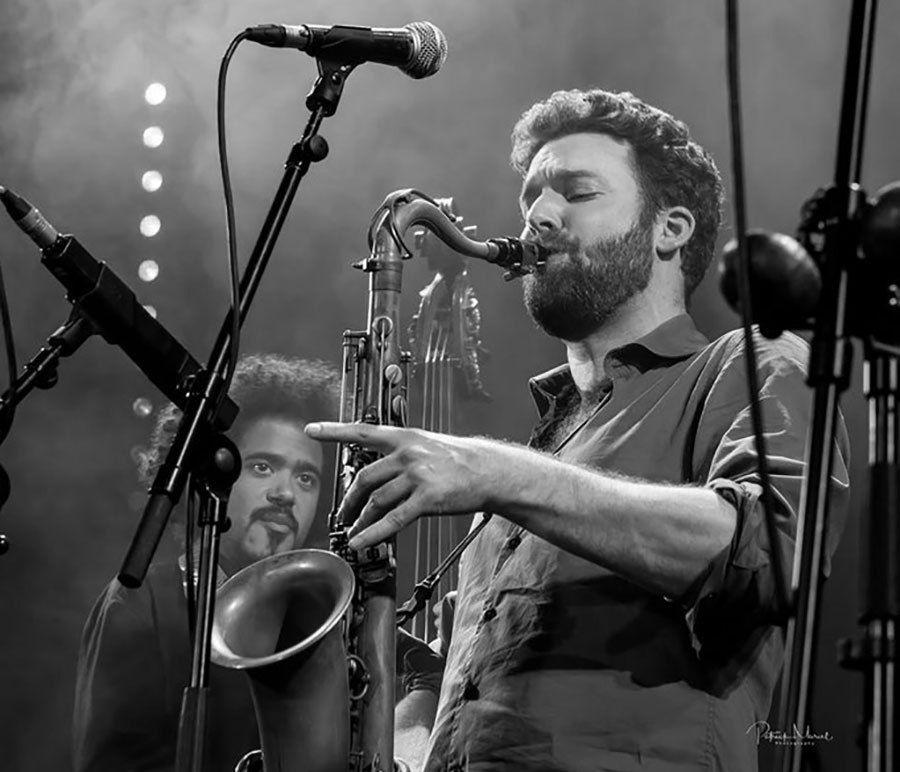 Lucile Chriqui comes from a family of painters and writers. She started playing piano at the age of 5, but singing quickly became the challenge: "I loved singing, I could sing alone but not in front of others. I had so much to say that I needed to make it work. So I started taking classes and attending the Paris Jazz Conservatory with Sara Lazarus".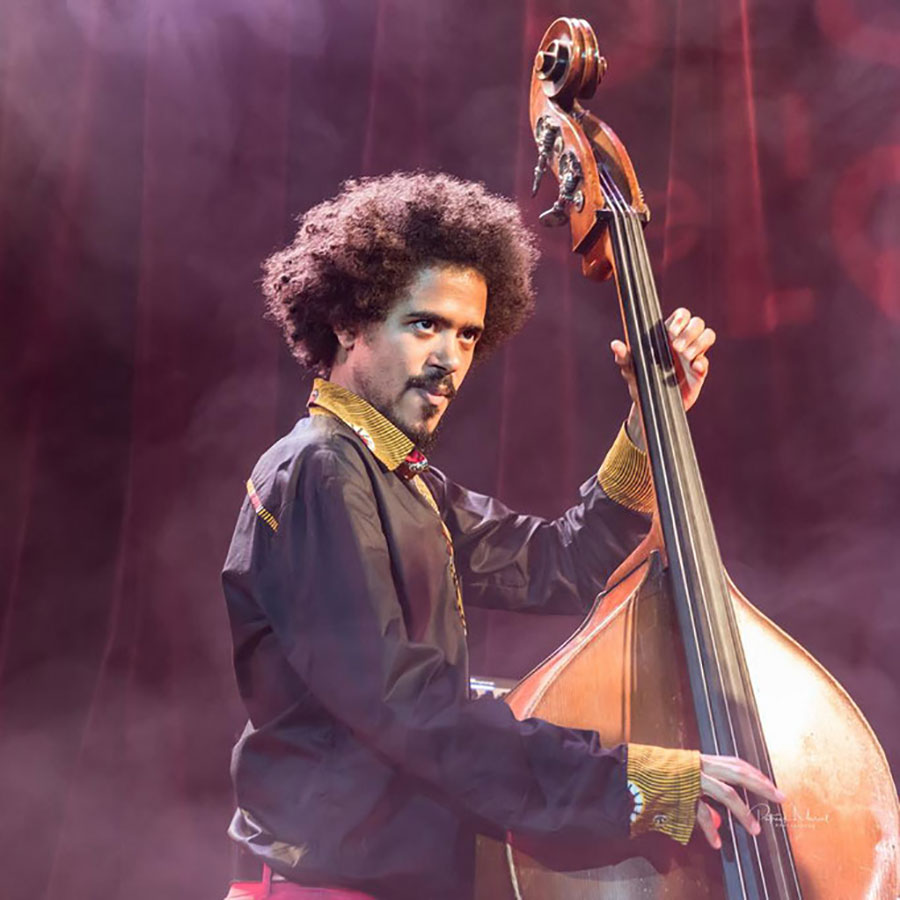 Maxime Berton is difficult to classify. A virtuoso sax player nourished by many influences, he could be the worthy heir of Rollins, Henderson and Brecker. And it is for his improvising talents that Nils chose him: "When I started this project, I wanted an improvisational instrument in addition to the voice because whilst composing I always imagined two voices. So I contacted Maxime, and it was all go!"… However we could regret the side a little wise of his acolytes facing his jokes. "No, it's on purpose! Initially we wanted to make songs that speak to everyone and as we have beautiful harmonies with a slightly mad saxophonist, there is something for everyone"says Nils. "There is probably a balance to be found. We are searching"  underlines Lucile  "Maxime is an incredible improviser but there's also Zacharie Abraham on double bass who brings a particular groove, an aesthetic which might come from his Carribean origins. We did not want purist jazz musicians but rather musicians who are open to other colors, other genres. On drums we have the wonderful Arthur Alard. The two of usspent our two years at Lockwood's jazz school together and Arthur has a very, very fine game. "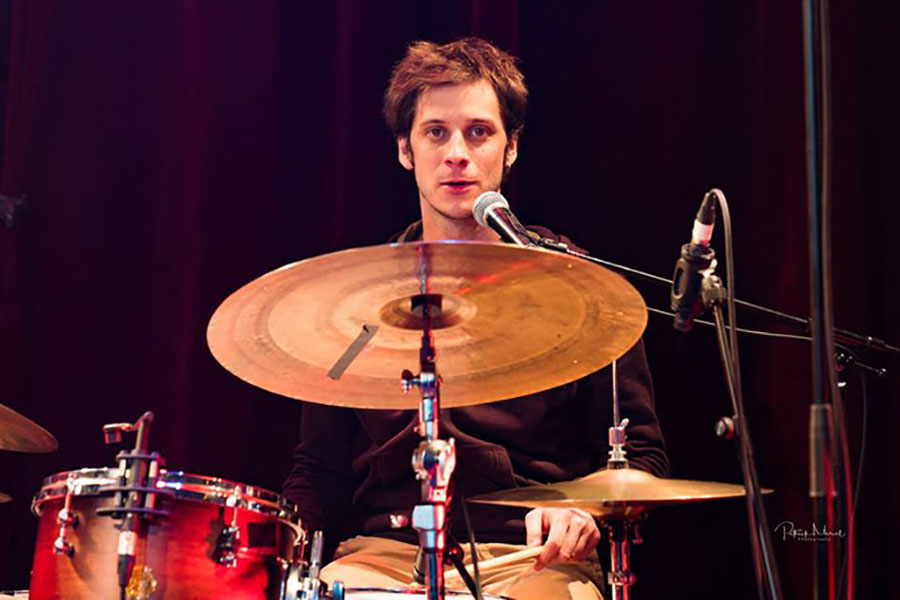 Here is a beautiful album, self-produced and financed by crowdfunding, whose cover was signed by Jacky Chriqui, Lucile's dad. Our young quintet is proud to hear it now on Fip, Rfi, France Bleu radios and of course  … Here is a good start for this charming quintet that deserved a HIT COULEURS JAZZ and which we are already waiting for the second opus. To be continued…
This is a beautiful album, self-produced and financed by crowdfunding, with cover art signed by Jacky Chriqui, Lucile's father. The young quintet is proud to hear it playing on Fip, Rfi, France Bleu radio stations and of course Couleurs Jazz Radio.. … A good start for this charming quintet which well deserved its "HIT COULEURS JAZZ" mention. We already eagerly awaittheir second opus. To be continued…
©Text editing by Elizabeth Corbett