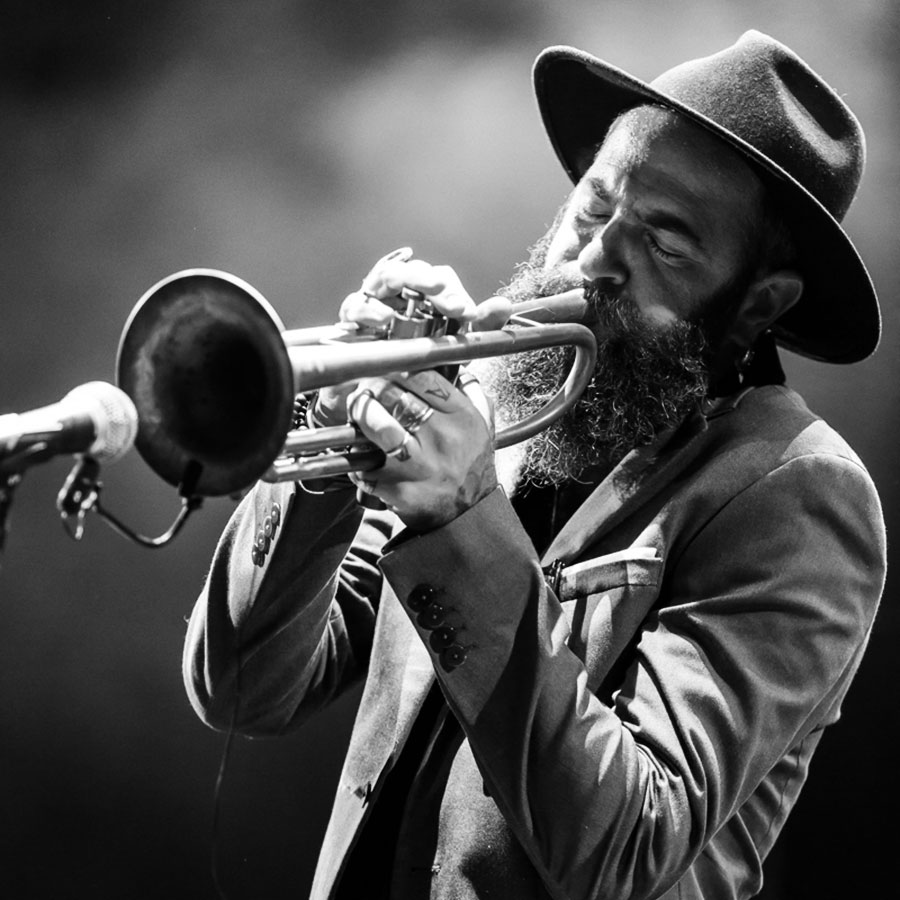 … A celebration of music (s), through a book and an exhibition
With Gregory Porter as godfather, the 70th edition of the Nice Jazz Festival (July 16 to 21) has kept all its promises in terms of attendance: more than 40,000 people, despite the opening night canceled due to a violent storm, the defection of singer Rag'n'Bone Man for health reasons and the absence of the pianist of New Orleans, Henry Butler, because of brutal death, just before his European tour and great musical gaps.
At the margin, the publication of a great book and the organization of a very beautiful exhibition.
Thanks to its two scenes – the Masséna stage entirely dedicated to urban music, electro and even soul and funky, and the Théâtre de Verdure, which welcomes all the gratin of jazz – the festival can open to younger generations and perpetuate a certain tradition.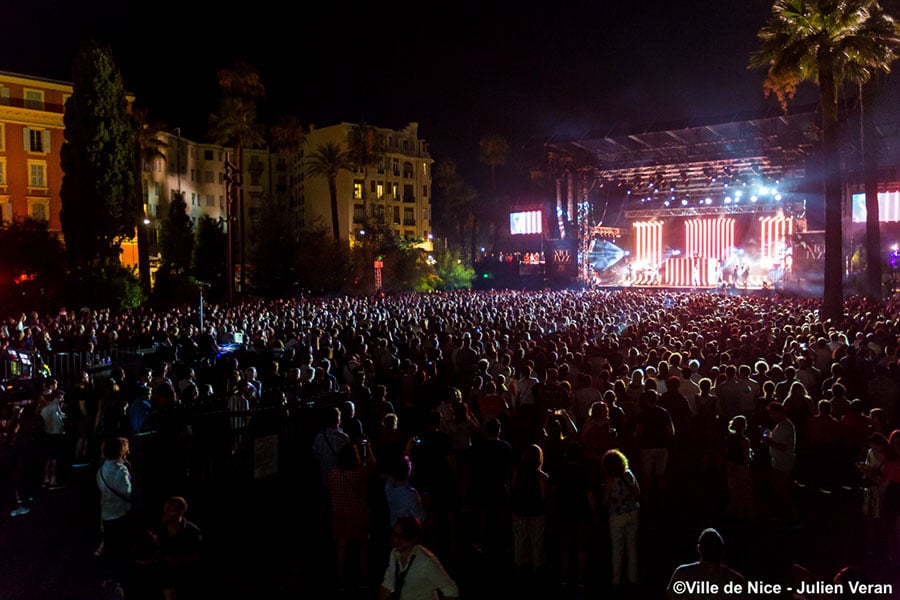 And the tradition was personified this year by Laurent de Wilde and his New Monk Trio, Joshua Redman (saxes), in tandem with the legendary drummer Billy Hart, the famous "Lady Quartet" of the always very swinging and "young" octogenarian Rhoda Scott (organ), the Rosenberg Trio who – with Mathias Levy (violin) and Evan Christopher (clarinet) – paid a fine tribute to the music of Django Reinhardt, as the keyboardist Eric Legnini to that of Les McCann.
Two surprises that jostle the "tradition"
The first came from Avishai Cohen at the head of a band called "Big Vicious" !, the Israeli trumpet player (not to be confused with his namesake bassist!) Installed in New York, delivered innovative and amazing music.
Innovative and amazing because at the controls of a very electrified group and pedals of all kinds lovers – Yonatan Albalak (guitar), Uzi Ramirez (electric bass), Aviv Cohen and Ziv Ravitz (drums) – the leader has created a particularly experimental sound atmosphere , combining jazzy groove, psychedelic rock, acid jazz, house music and electro. All punctuated by the use of more than usual wah-wah pedals for trumpet and guitars, and various machines for creating hyper urbanized sounds.
The second surprise was the concert of one of the last modern jazz legends, Randy Weston, nicknamed the griot of pan-African jazz. Aged 92, and more than six career decades, the pianist, who has long lived in West Africa to study the music and rhythms of this region, has returned with his "African Rhythms Quintet" – (TK Blue & Billy Harper, saxes / flute, Alex Blake, double bass, Neil Clarke, African percussion) – the special atmosphere generated by these styles and different schools. While keeping a foot in the history of jazz and the roots of blues.
With a special mention for his bassist Alex Blake, a gimmick fort, who plays seated, slaps frenetically and practice chords like flamenco. Unleashing the public applause!
Another special mention to a band from the Massena scene, Parov Stelar. Godfather of what could be called electro swing, the Austrian DJ mixes with the complicity of real instrumentalists (guitar, sax, trumpet, trombone) and a very attractive singer, themes of jazz of the 30s & 40 to the debauchery of current rhythms, leading a young audience in a frenzy of leaps and arms outstretched. A dance floor style!
A book, an exhibition
In addition to the plethora of concerts, the 70th anniversary of the NJF is the occasion of two other events.
First a book: Nice Jazz – History of a festival (Gilletta Editions – 172 pages – 34.90 €). Written by a triumvirate – Daniel Chauvet, contrabassist and correspondent of the Jazz Hot magazine on the Cote d'Azur for twenty years, Gilbert d'Alto, journalist, and Frédérica Randrianome Karsenty, director of the Nice Jazz Festival – this book ( bilingual) tells the story of the event. With mainly short texts, precise, concise, documented, augmented by an iconography, often original and unpublished, it brings to life all fans of glorious hours where jazz personified by some of his biggest names – especially during the " Great Jazz Parade "from 1974 to 1993 – was a tradition and an adventure. A very dense love story.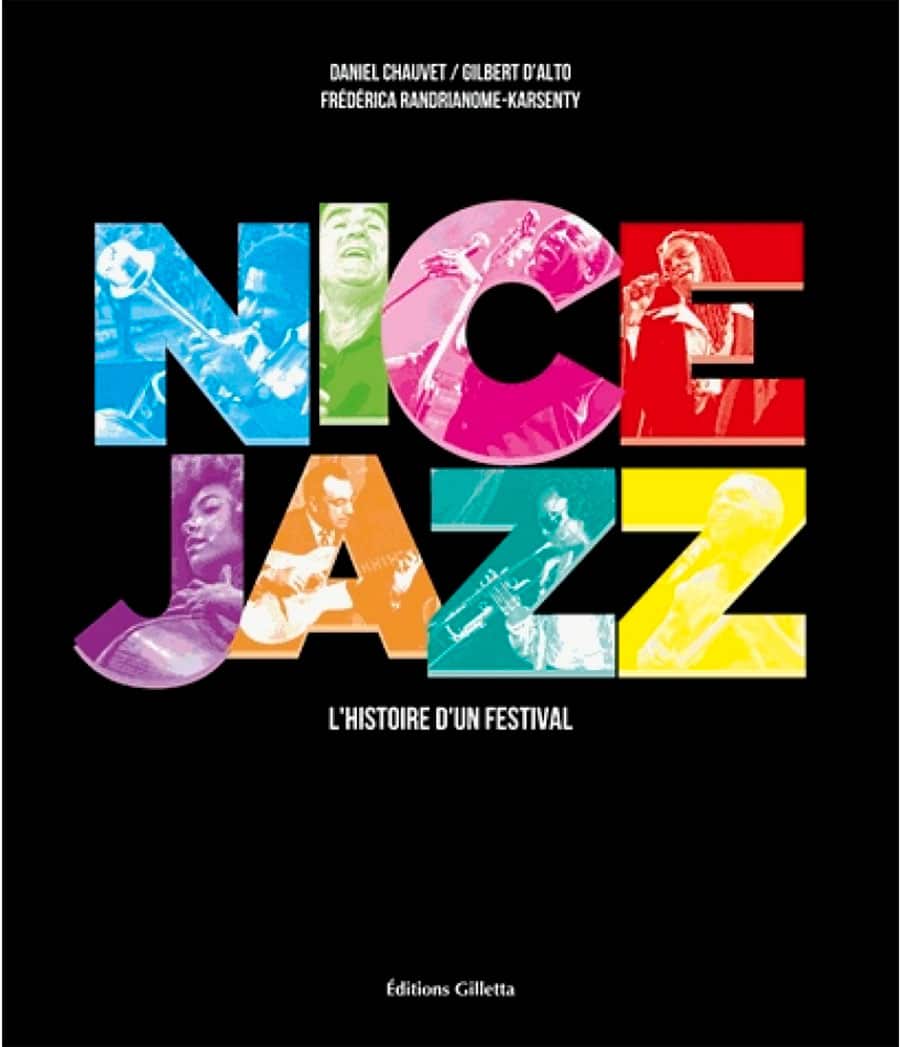 As for the exhibition "JAZZIN'NICE – 70 ans d'amour du jazz " (Massena Museum – until October 15), illustrated by a poster of Ben, one of the major Nice artist, with a very rich, varied and very original iconography, to which are added rare documents (some of which sound), discs, posters, magazines, instruments – and goes through the particular links that bind Nice to jazz and which has led hundreds of American musicians to fall in love with this city.
©Photos Julien Veran, for Nice Côte d'Azur Metropole. (Except the photo of the book)