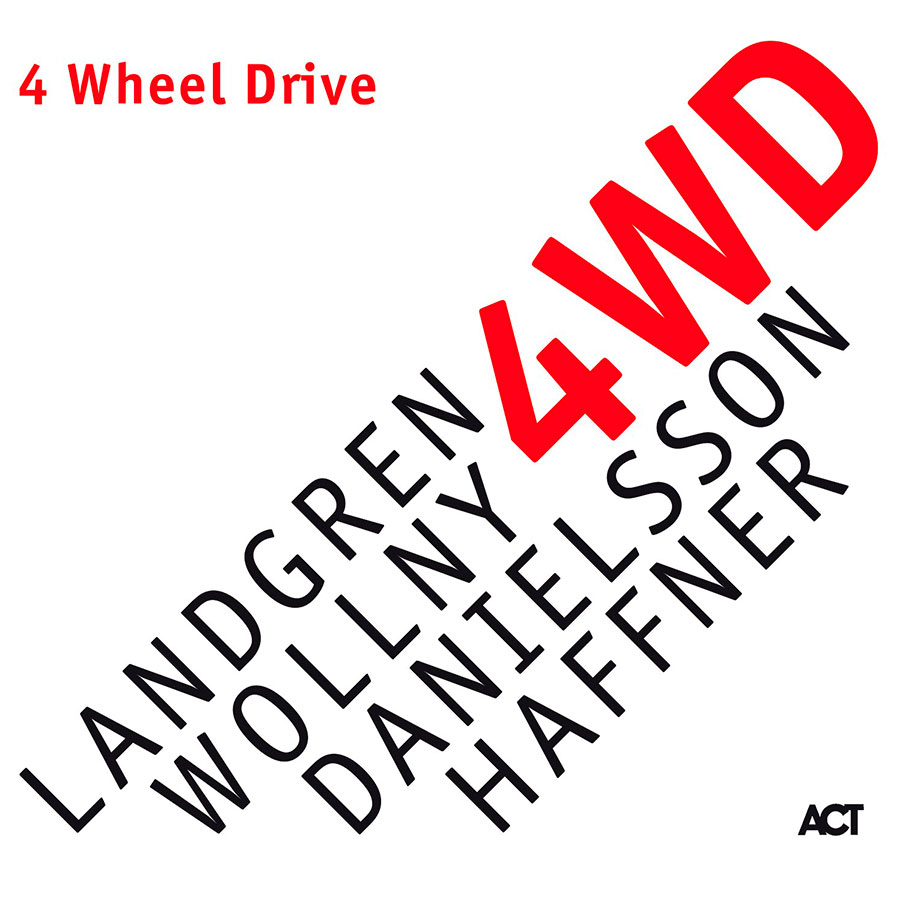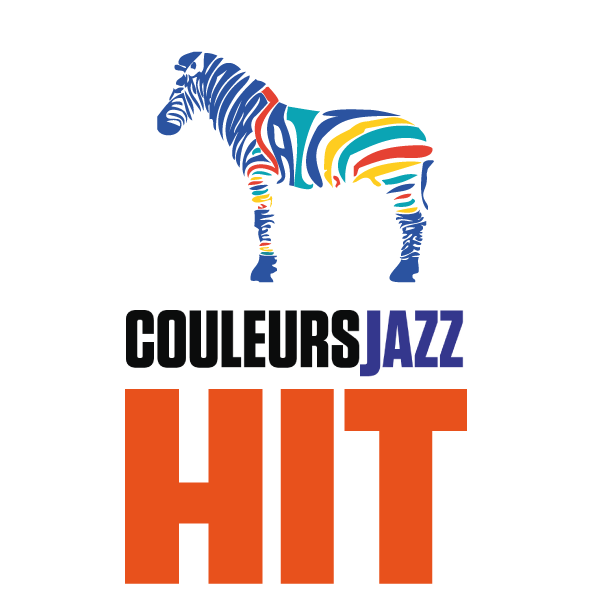 A record-store owner and friend of mine (he knows who he is) would say that this album is a perfect 'morning starter'. Indeed, what better way to be at one with the Universe than to wake up with Nils Landgren's musical sensitivy in the opening of 'Cat on the Roof', the intelligence with which Lars Danielson plays his 'Polygon' bass intro, the groove by Wolfgang Haffner on '4WD', or Michael Wollny's blue-hued solo on 'Lady Madonna'.
The album's title, 4 Wheel Drive, refers to the equal roles played by the four musicians in the driving force of the band. One for all and all for one, as the saying goes. They take turns playing soloist and sidemen, and each one contributes an original tune to the album. So it's no coincidence that the energy and the sound are beautifully balanced and round.
The choice of the album's eight other tunes – timeless standards by Paul McCartney & John Lennon, Sting, Billy Joel and Phil Collins – is anything but happenstance. It echoes the subtle links with 4 Wheel Drive's band members: bass and vocals (McCartney), used to be a drummer (Phil Collins' early career at Genesis), and piano-man Billy Joel. But it also of course reflects the particular affinities of the group: Danielsson's keen on McCartney, Landgren likes Sting, Haffner has a thing for Phil Collins.
The beauty of this recording is the treatment the quartet gives to the familiar covers. For example, giving McCartney's 'Maybe I'm Amazed' ballad an intimate touch; giving Billy Joel's 'She's Always a Woman' a sort ot glam crooner touch; giving carte blanche to Landgren for a powerful bone solo on Sting's 'If You Love Somebody Set Theme Free'; and last but not least, Nils Landgren taking vocals on half of the numbers. Superb choices, all.
Sign me up!
The musicians:
They're all part of Europe's jazz elite. They've each led their own bands. They know and like each other well and their paths have often crossed in the past, in many combinations. From the superb Wollny-Landgren duo to Haffner's presence in Landgren's Funk Unit; Lars Danielson's cornerstone role in Haffner's trio. But 4WD is the first album on which all four share equal parts of the 'drive' and impetus of a project.
Nils Landgren (trombone, vocals): he turned to jazz, rock and pop after a serious classical training. Has worked with the Thad Jones Big Band, Thomasz Stańko, Esbjörn Svensson, Nguyen Lê, Michael Wollny, Lars Danielsson, etc.
Michael Wollny (piano): the youngest of the four, but has already had major projects with Joachim Kuhn, Heinz Sauer, Vincent Peirani, etc.
Lars Danielsson (double bass and cello): we recall with emotion the beauty of his collaborations with Dave Liebman (Curling Legs), the guitarist Ulf Wakenius or Bobo Stenson.
Wolfgang Haffner (drums): impossible to forget his joint projects with Albert Mangelsdorff and Klaus Doldinger with whom he's worked extensively. Knowing that he can be heard on over 400 albums – such as those with Till Brönner, Charlie Mariano, Nils Landgren, Chuck Loeb, The Manhattan Transfer, Michael Franks, etc. – gives us but an inkling of his experience and prowess.
4WD is an Act album.
Photo Header, ©Daniel Breidt
©Cover Pic. by Peter Krüll.
Editing by Eliz Corbett