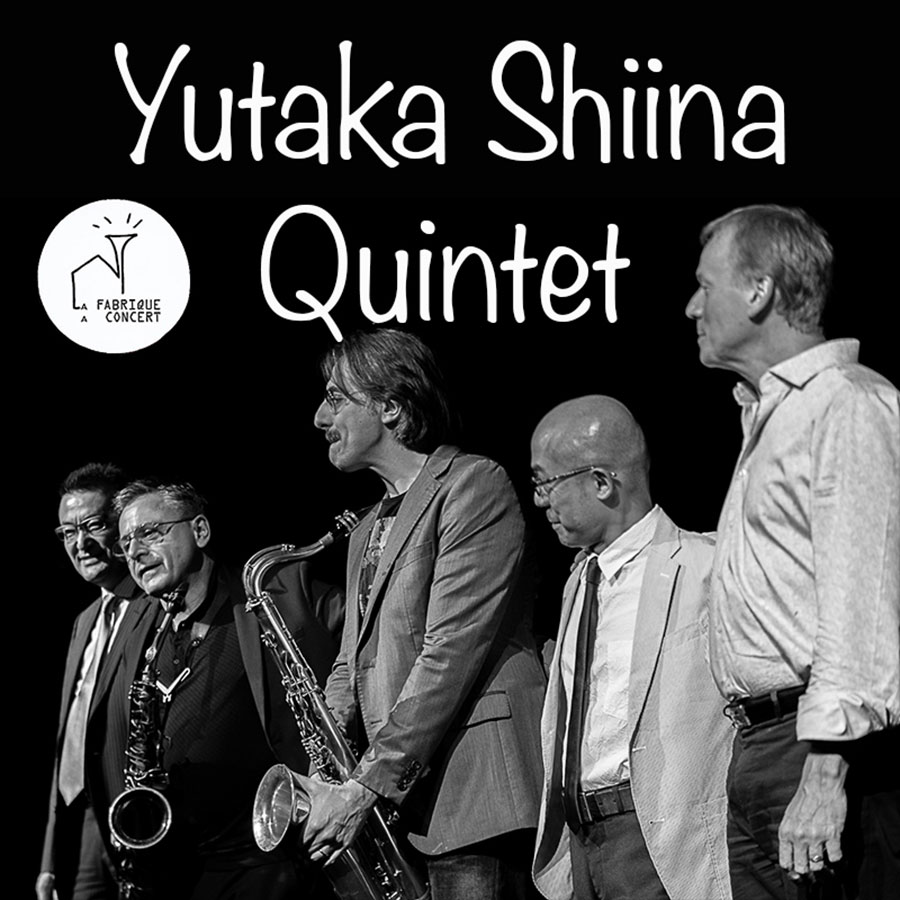 For its third concert of the season and first of its 10th festival, La Fabrique à Concerts hosted an international quintet – the Yutaka Shiina Quintet – in partnership with Jazz à l'Étage.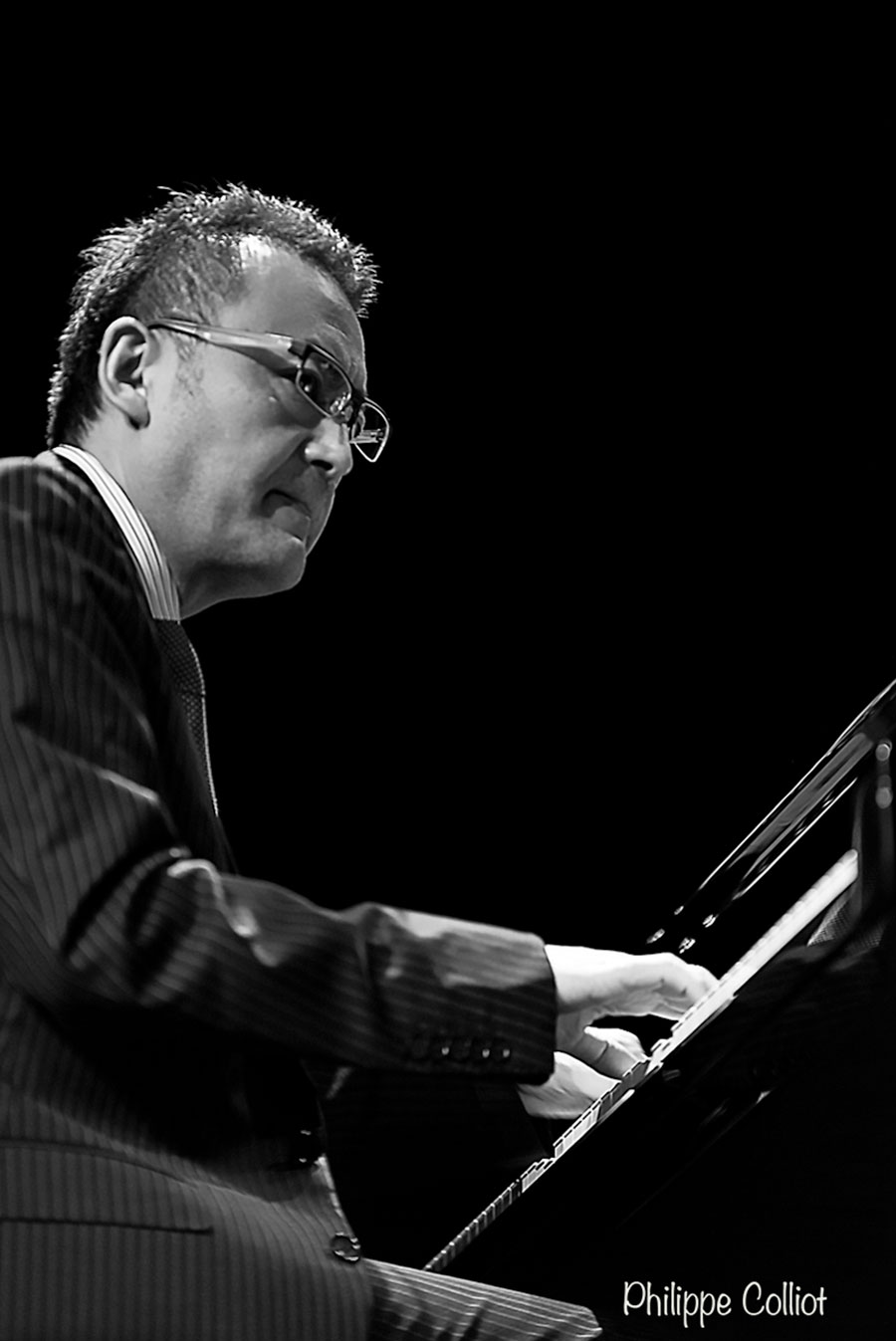 The Théâtre Chateaubriand of Saint-Malo was sold out solid for the 9th February date.
Yukata Shiina : piano
Max Ionata : tenor saxophone
Pierrick Pédron : alto saxophone
Thomas Bramerie : double bass
Junji Hirose :drums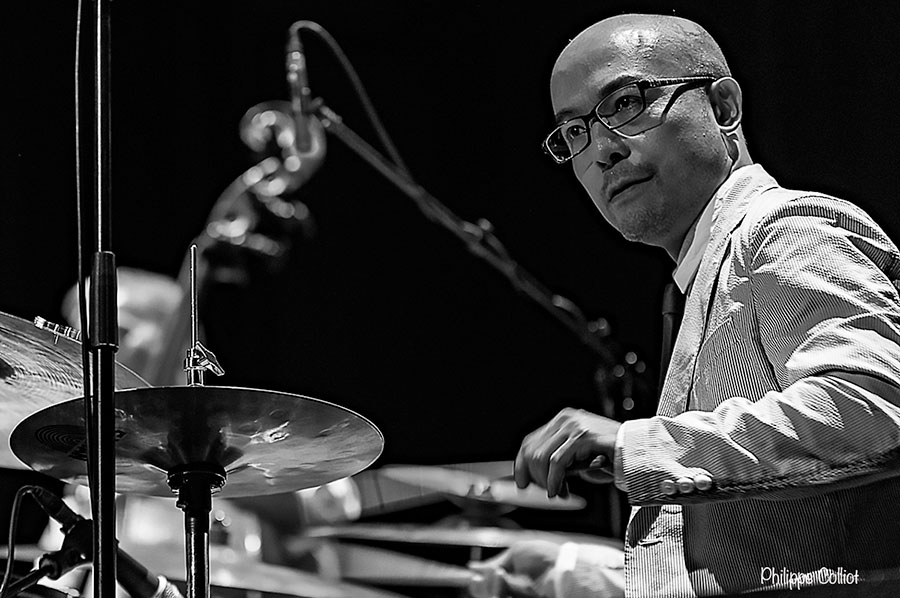 I must admit that before this concert, the names of the pianist, drummer and tenor sax were not familiar to me. Yet Yutaka Shiina is a well-known veteran of the Tokyo jazz scene. He has played with the likes of Elvin Jones, Roy Hargrove, Joshua Redman and Christian McBride, just to name a few.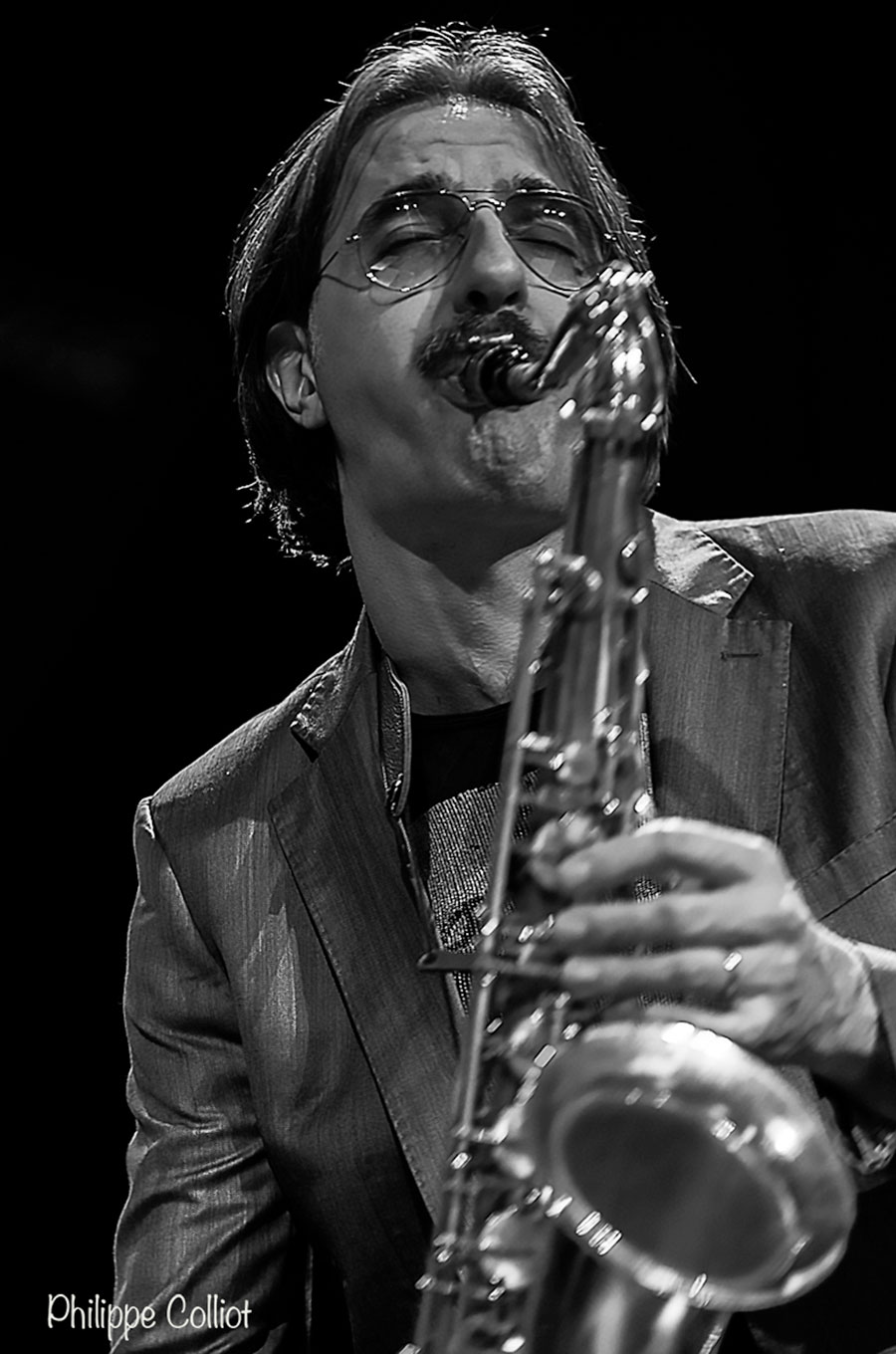 Italian Max Ionata on tenor sax is also a jazz veteran, having worked with the likes of Lenny White, Robin Eubanks, Steve Grossman, Mike Stern and Bob Mintzer. I know very little about drummer Junji Hirose too. But a famous jazz saxophonist has exactly the same name!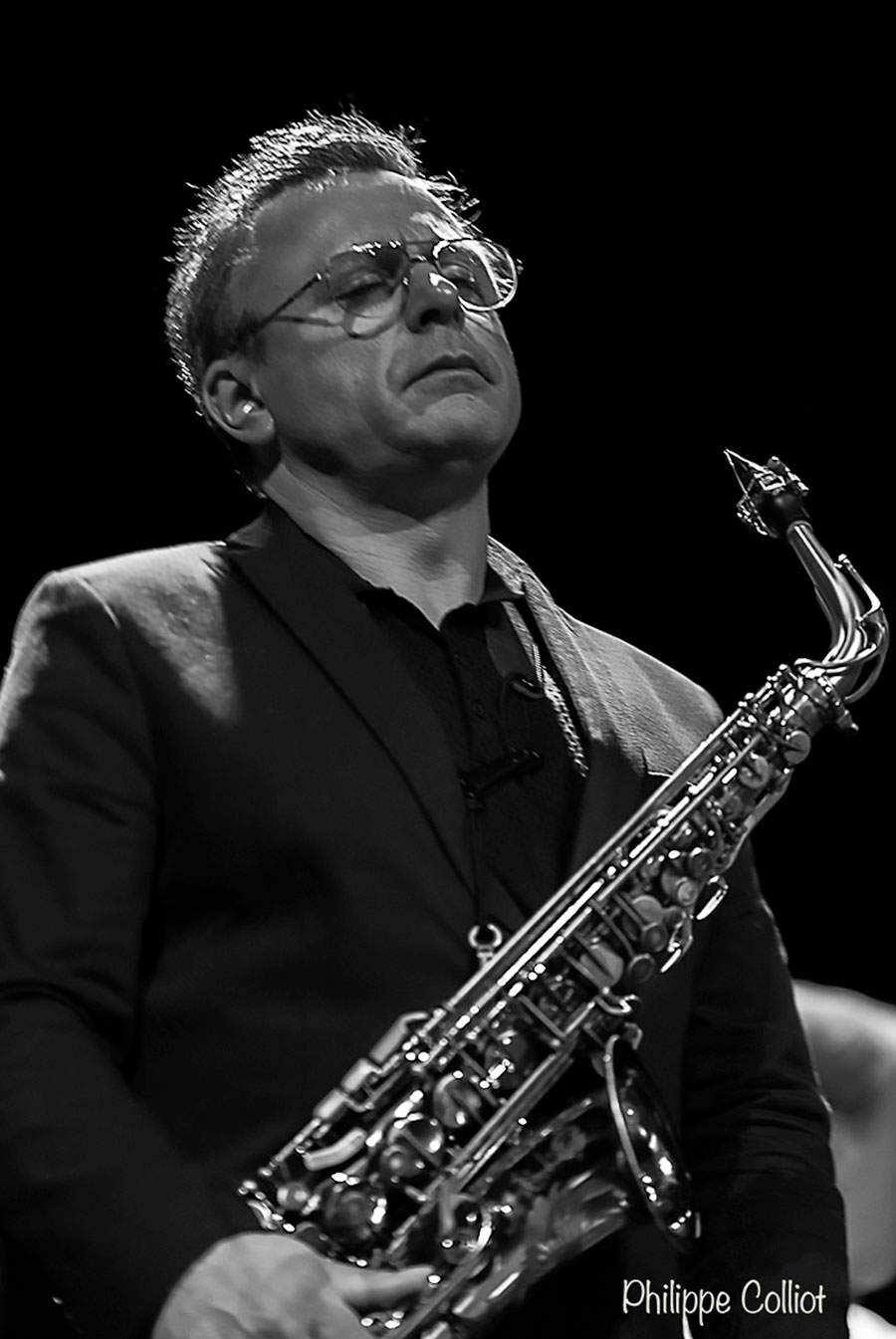 Pierrick Pédron (alto sax) and Thomas Bramerie (double bass) need no introduction to our readers, of course.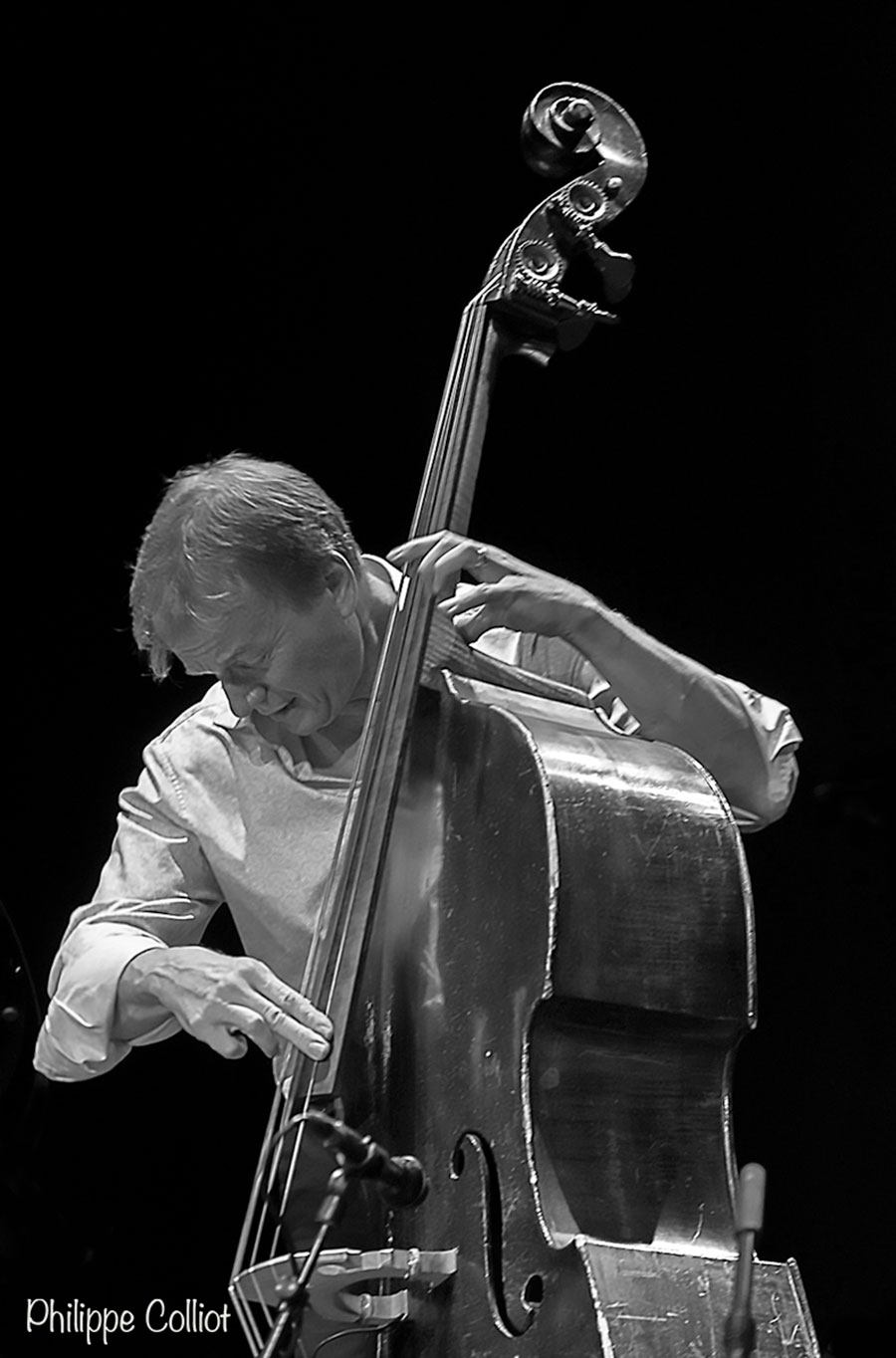 But let's get down to the concert itself. Pierrick Pédron, visibly happy to be back in his native Brittany, played the role of M.C. for the evening, introducing the tunes and band members. They played several of Shiina's original compositions, one by Pédron – Waltz for a King, dedicated to the memory of Peter King – and a ballads medley. This being the last gig of a long tour, the musicians' complicity and familiarity with each other were at their peak, whether playing in trio, quartet or all five at once.
The two saxophones were particularly impressive in their mastery, dialogue and complementarity with each other. Pédron is at the height of his game and Ionata is right up their with him, showing astounding lyrical talent.
Though it never became a 'battle of the saxes', the sax duo did steal the spotlight at times. Nonetheless, it was easy to appreciate not only Shiina's original tunes but his masterful pianist touch and overall playing. It's immediately obvious why he plays with some of the best jazz musicians in the world. Joined by such a fabulous bassist and drummer, you can easily imagine just how off-the-charts awesome the rhythm section was.
Though they all come from different cultures and backgrounds, this group of jazz-men sound incredibly well together. It is undoubtedly one of the best concerts that La Fabrique has ever held. The band's next plan is a tour of Japan and perhaps even a live recording there. Let's hope so!
Text editing by Eliz Corbett.