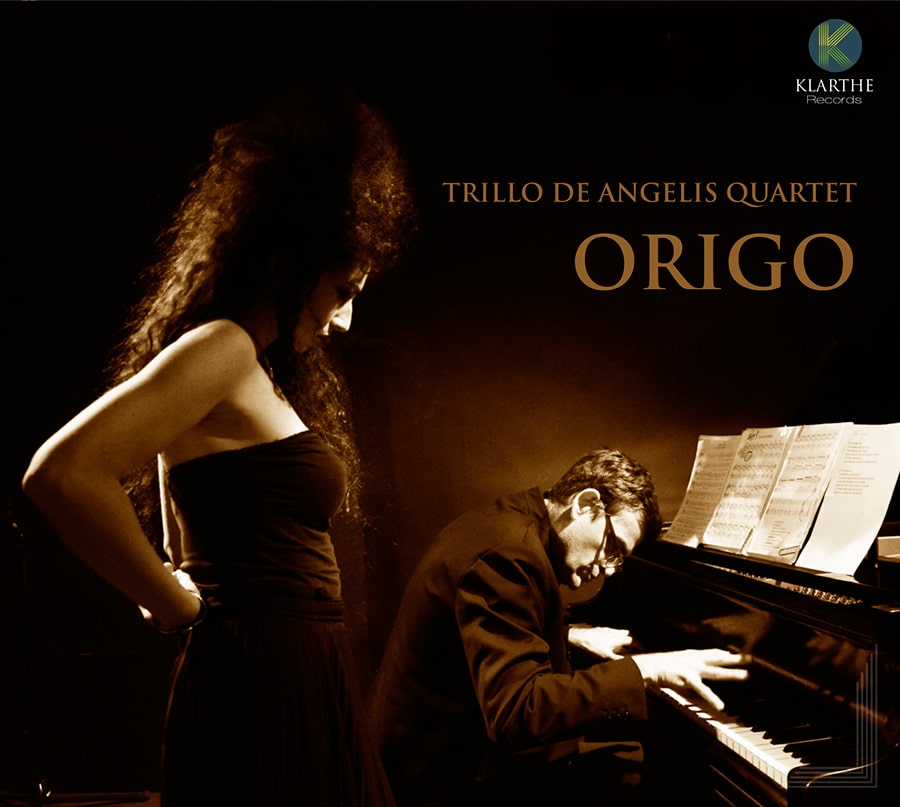 A warm and soft acoustic sound in a jazzy colors repertoire, but also world music, blues, bossa nova, European song book …
A new album bathed in the light of the Mediterranean, between Italy, in the person of Ljuba de Angelis, with the suave and ductile voice and the finely granulated timbre, Lionel Trillo's piano. A solid rhythmic with the lusitanian bassist Georges Correia and Thomas Delor from the French Riviera on drums.
One feels multiple influences, following the trends of our time that erases the borders and integrates the different cultures of the world.
The Mediterranean, is at the center and origin (Origo) through the 11 titles (including 3 times), Italian, French and English are the three languages ​​that convey the strong emotions contained in this album.
For example "Macedonian Trance" which leads us to the port of Thessaloniki, Chalkidiki, see the shores of Mount Athos. And when the sensitivity of jazz crosses the rhythms of the bossa, "Duality Bossa" takes us this time to Latin America. Or, we can understand the very fine vision of transverse jazz by lingering on "Lysergic Wedding".
And we fall under the charm of this cover of Léo Ferré, in Italian: "Col Tempo Sai"
"Alone" brings us back to a modern and inspired jazz.
Pretty complicity and interplay between Lionel Trillo's piano and the Ljuba de Angelis' voice.
When asked which musicians influenced them most, they cite spontaneously: Maria João, Dhafer Youssef, Stacey Kent, Keith Jarrett, Brad Mehldau or Esbjörn Svensson …
The Trillo by Angelis Quartet, in this album, returns to the origins of the melody, songs from the Mediterranean, from the East to the West.
Beautiful colors, warm and blue.
Lineup :
Ljuba de Angelis : Voice
Lionel Trillo : Piano
Thomas Delor : Drums
Georges Correia : Double bass
Origo is an album Klarthe / Harmonia Mundi
In the racks:  May 2017
Release Party  June 8 @ Sunside – Paris