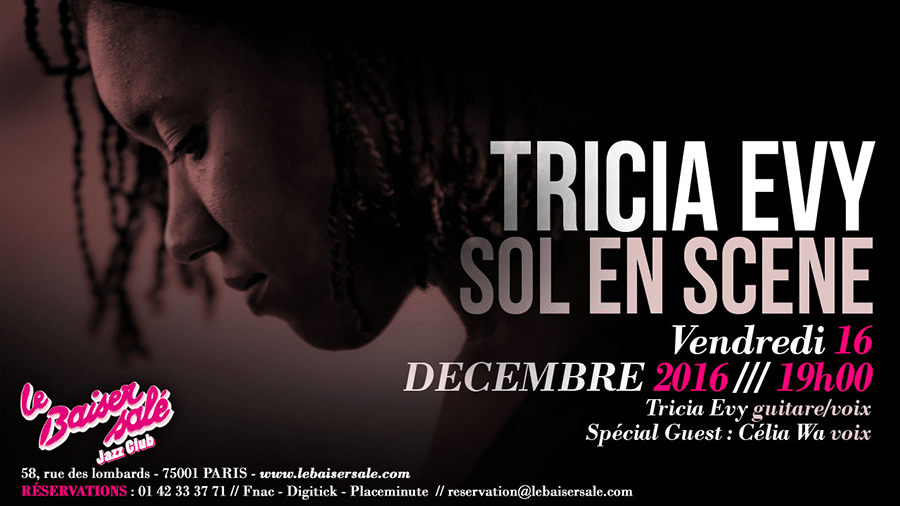 Tricia Evy guitar/voice – Special Guest Célia Wa voice
Jazz and béguine singer, Tricia sings also the bossa nova and french songs.
Tricia Evy that we had discovered for the first time at the Baiser Salé, this mythical Jazz club in the "rue des Lombards" in Paris is back after great and beautiful tours that have recently conducted her these last weeks in Australia and then in the French Antilles, among others.
Back in town (Paris), she does not miss to come back to "her"  jazz club, the Baiser Salé.
So tonight also back to the roots, to the music of the French Antilles, it's the best season there …!
She will be solo with her only guitar. Célia WA, her cousin, will be her guest. Nice complicity, beautiful intimacy.
Not to be missed!