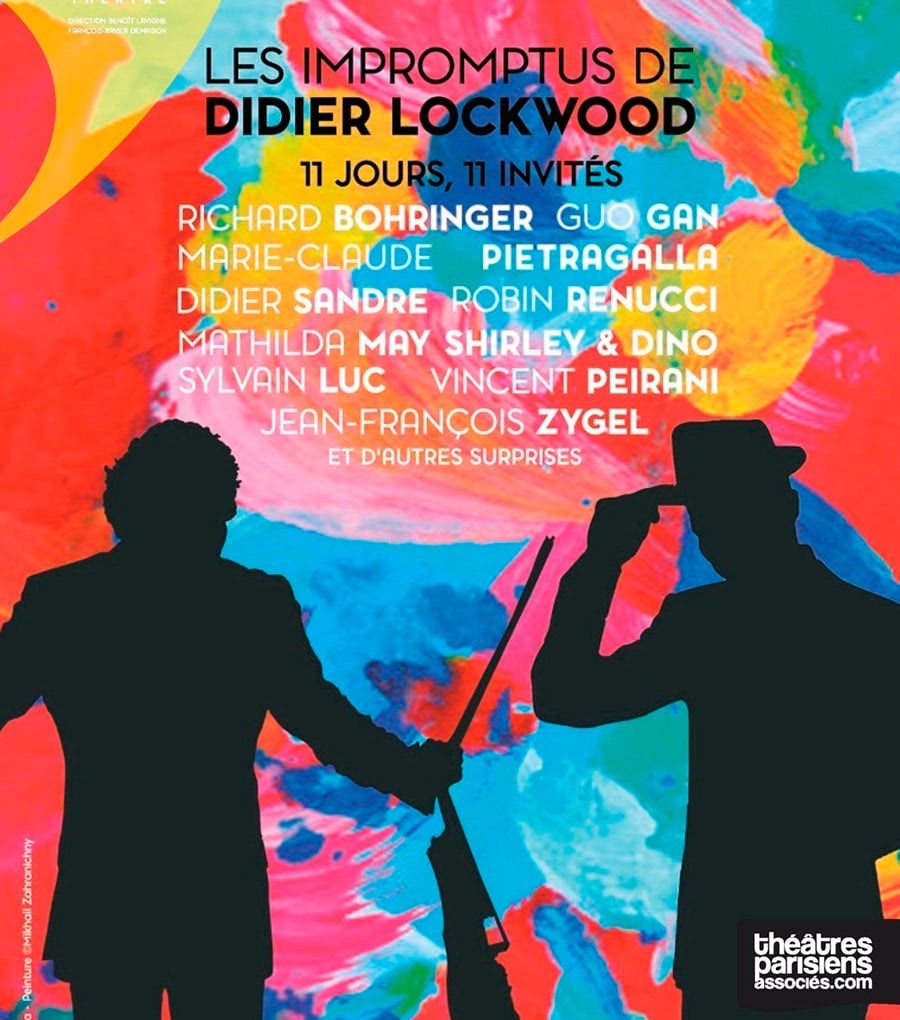 Didier Lockwood, violinist virtuoso, educator, innovator, knowledge transmitter, unparallely generous, is a show man in its noblest sense.
Improvisation is inherent in jazz … It is a second skin among the stars.
No need to have a jazz "culture" to appreciate all the art of this amazing show, rich in surprises, colorful.
Each performance is essentially unique and will allow you to discover or better know the artist, comedian, dancer and … musician.
The astonishing lineup arouses curiosity, judge rather:
Richard Bohringer, Mathilda May, Marie-Claude Pietragalla, Robin Renucci, Didier Sandre, Shirley & Dino and Jean-François Zygel, Vincent Peirani, Sylvain Luc …
From Monday to Saturday April 15 and from Tuesday April 18 to Saturday April 22 at 7:00 pm
At the Théâtre de l'Oeuvre – Paris, France.