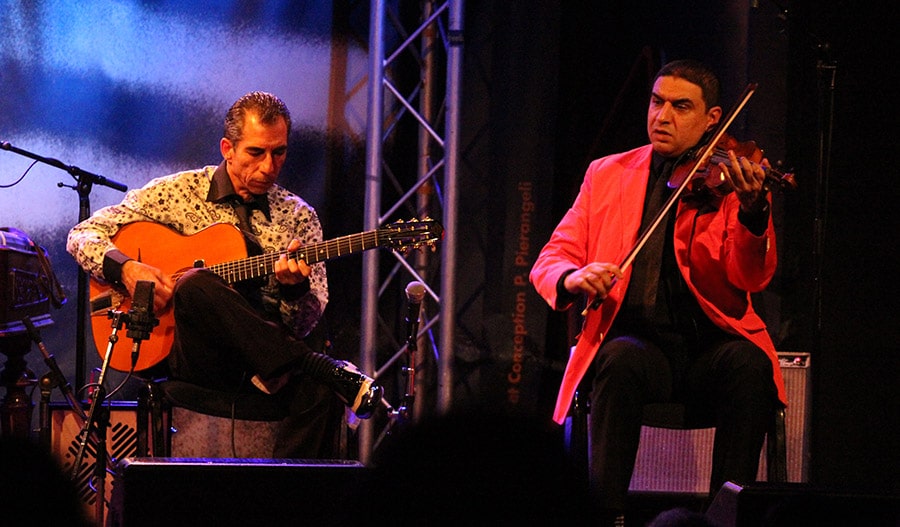 ICI & D'AILLEURS – Semaine des Musiques du Monde, Festival from March 16th to 21st at Juvisy-sur-Orge, near Paris.
Under a magnificent marquee, theMAGIC MIRROR.
The cultural Institution LES BORDS DE SCÈNES proposes an evening of exception that supports Couleurs Jazz*.
The GIPSY UNITY QUINTET with one of the greatest heirs of Django Reinhardt : ANGELO DEBARRE
And the Romanian virtuoso violinist, MARIUS APOSTOL
It is Tuesday March 21 at 08:30
(*) 5X2 tickets to win !
It is enough to be among the fastest…
Play here, specifying the name and date of the concert, as well as the number of places (limited to 2 per family and per request)