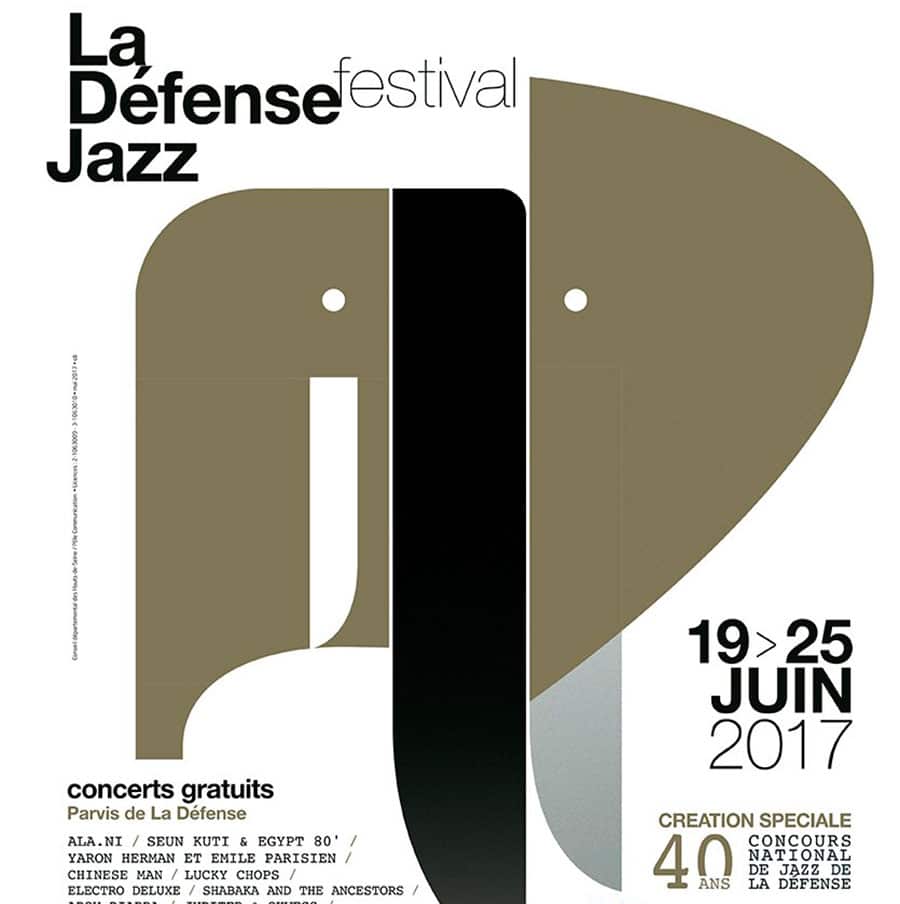 At the head of a totally unpublished All Stars of winners, Andy Emler will celebrate the 40th anniversary of the national La Defense competition on 23 June with an explosive creation.
Pour réussir un tel pari, le pianiste s'explique sur les difficultés et les espoirs d'un tel projet : "Avec la complicité d'un ensemble composé de 30 musiciens, tous lauréats une année du concours, la "création anniversaire" sur le parvis de la Défense est pour moi un formidable "challenge" de mise en scène musicale.
On y retrouvera, bien sûr, du "Emler" original, mais aussi des moments de libertés "orchestrés" par mes soins et des extraits de musiques du MegaOctet comme de "vieux saucissons" qui me tiennent à cœur. Comme d'habitude, j'ai mêlé écriture et improvisation sous formes de tutti, solos, duos, trios, sextet, etc.
L'instrumentation est loin d'être simple : 11 pianistes de renom et une pléiade de  grands solistes pour qui j'ai préparé spécialement du texte, à savoir des partitions qui auront été bien travaillées en amont. Je l'espère, sinon, je suis mort !!!
La grande difficulté de cet improbable projet  est que nous n'aurons que trois heures pour tout installer, câbler, faire la balance et répéter 12 pièces pour la première fois. Je fais entièrement confiance aux musiciens pour jouer le jeu. Ils m'ont déjà démontré leur enthousiasme au fil des mails que j'ai reçus. Voilà donc un voyage musical comme je les aime.
Avec un casting si exceptionnel, sans préparation avant le jour J, cela augure, j'en suis sûr, de moments inattendus et de surprises de taille !"
To succeed in such a challenge, the pianist explains the difficulties and hopes of such a project: "With the complicity of a 30 musicians group, all winners of a year of the contest, the" birthday creation " Parvis de la Défense" is for me a great "challenge" of musical staging.
We will find, of course, original "Emler", but also moments of freedom "orchestrated" by me and excerpts of musics of the MegaOctet as "old sausages" that I hold dear. As usual, I mixed writing and improvisation in the form of tutti, solos, duos, trios, sextet, etc.
The instrumentation is far from simple: 11 renowned pianists and a pleiad of great soloists for whom I have prepared especially text, namely scores that have been well worked upstream. I hope so, otherwise I died !!!
The great difficulty of this improbable project is that we will have only three hours to install everything, to wire, to make the balance and to repeat 12 pieces for the first time. I completely trust the musicians to play the game. They have already shown me their enthusiasm over the mails I have received. So here is a musical journey as I love them.
With such an exceptional cast, with no preparation before D-Day, I am sure of unexpected moments and surprises! "
Lineup of the creation :

Piano : Laurent Cugny, Antoine Hervé, Denis Badault, Jean-Marie Machado, Jean-Christophe Cholet, Manuel Rocheman, Pierre de Bethmann, Yvan Robilliard, Anne Quillier, Laurent Coulondre, Gauthier Toux.
Saxophones : Xavier Cobo, Philippe Sellam, Sylvain Cathala, Luis Vina, Olivier Temime, Matthieu Donarier.
Clarinets : Pierre Horckman.
Trombone : Sébastien Llado.
Trompet-voice : Médéric Collignon.
Doublebass : Sébastien Boisseau, Gary Brunton, Jean-Philippe Morel.
Drums : Christophe Marguet, Philippe Gleizes, Guillaume Bertrand, Ariel Tessier.
Guitar : Nguyen Lê.
Harmonica : Olivier Ker Ourio.
Flutes : Michel Edelin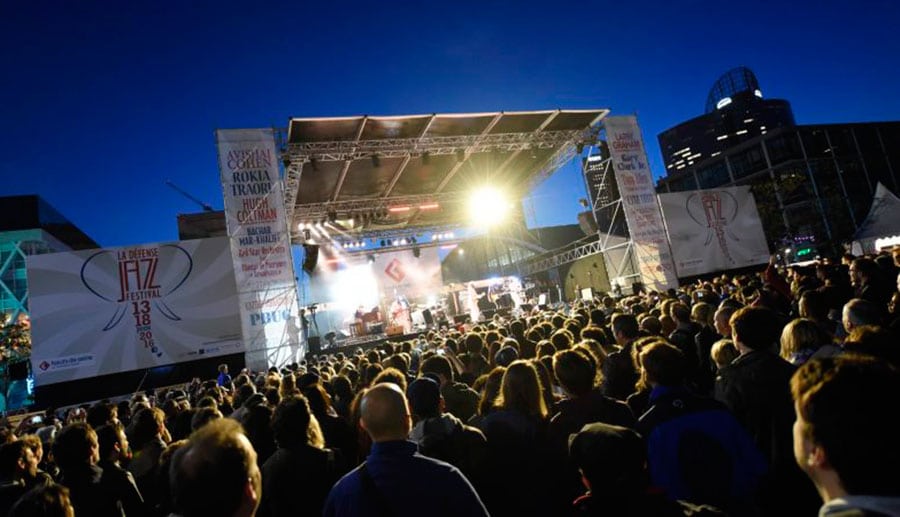 At 08:30PM, Parvis de la Défense. Free entrance.
La Défense Jazz Festival is a Hauts-de-Seine dépriment event.