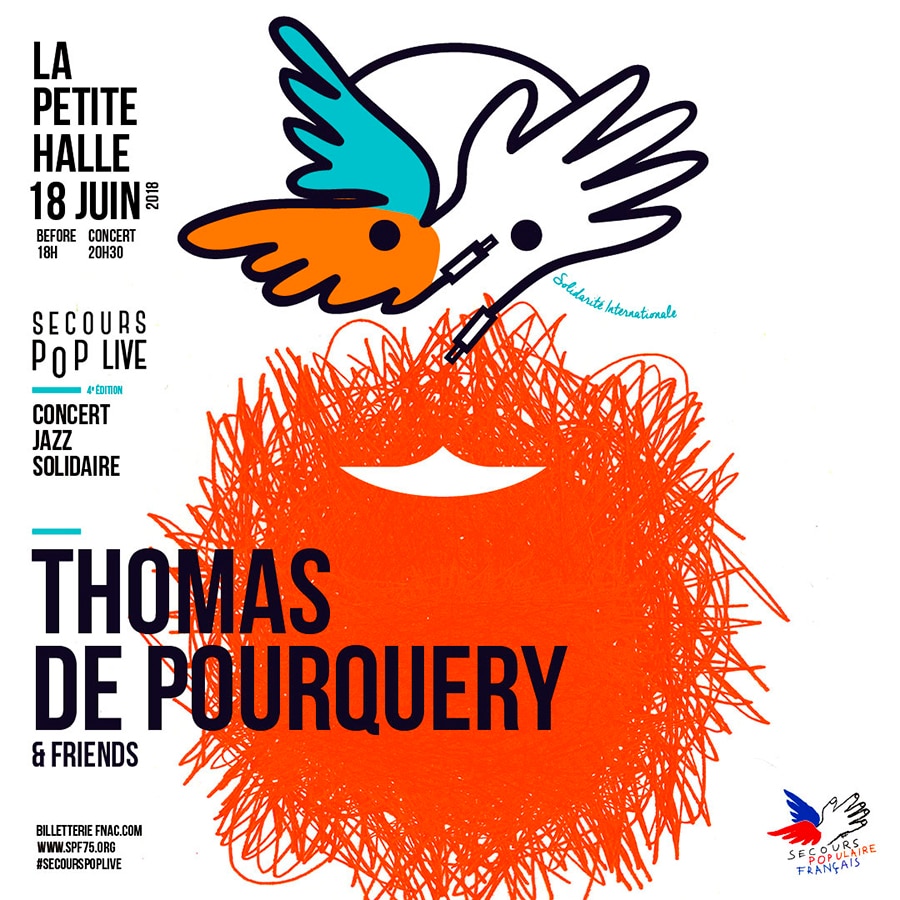 Couleurs Jazz is happy to introduce The Solidary Jazz Concert « Secours pop Live »
For its fourth edition, the saxophonist, singer and composer Thomas de Pourquery welcomes his jazz and world music musicians friends for a magical and supportive concert.
For the occasion, the Chef of the bistronomy, Franck Baranger is invited and will imagine gastronomic tapas.
No need to repeat here the humanistic values that jazz conveys and that its greatest representatives embody …! All artists are volunteering at this concert. The profits will be entirely donated to Secours Populaire de Paris and will enable solidarity projects to be carried out all over the world.
Where? La Petite Halle de la Villette,
211 Avenue Jean Jaurès, 75019
Paris
When? 18 Juin 2018 à 20h30
Entry : 18€
SECOURS POPULAIRE FRANÇAIS – FÉDÉRATION DE PARIS
Téléphone : +33 (0)1 53 41 39 39
6 passage Ramey 75018 Paris