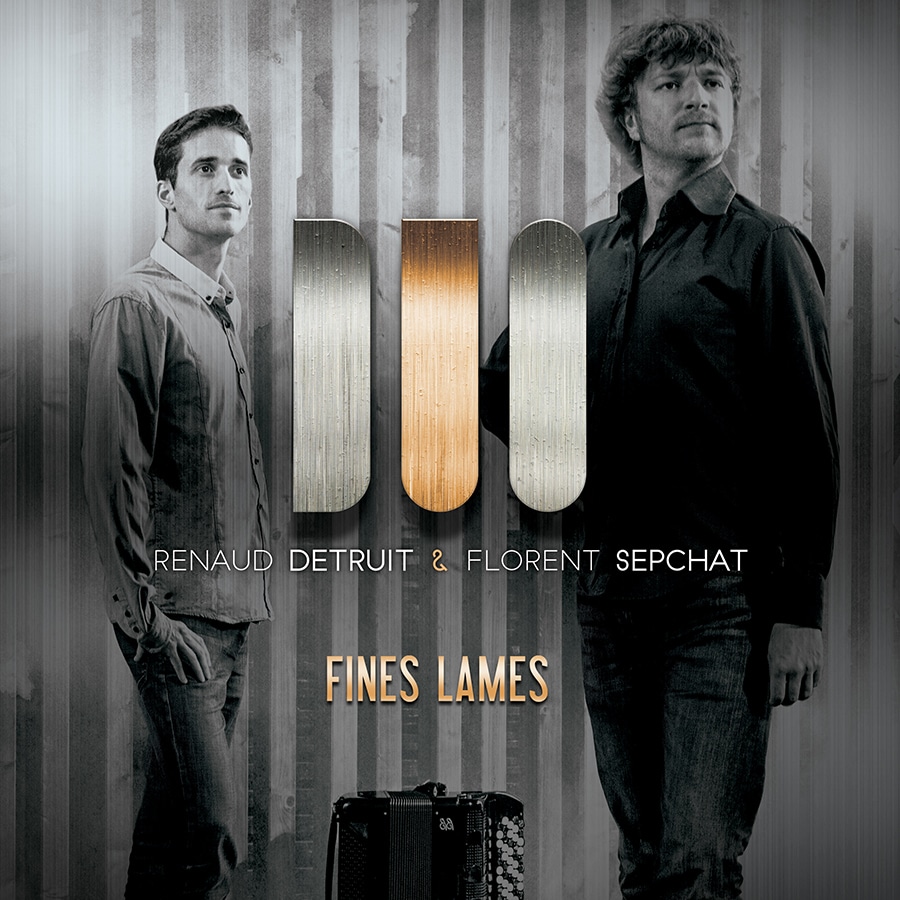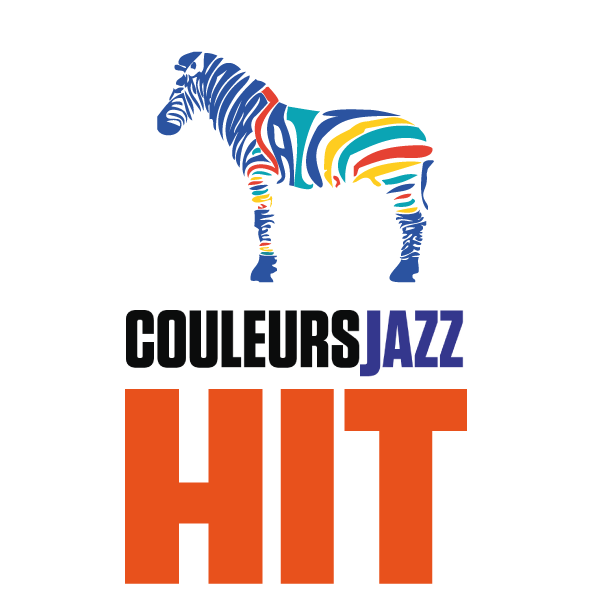 Un album rare en terme de sonorités jazz, un vrai dialogue entre ces deux instruments polyphoniques, l'accordéon et le marimba, une réelle complicité entre deux instrumentistes, musiciens et arrangeurs de talent qui nous ont tout de suite su comment nous faire vibrer.
Laissez vous emporter par ces good vibrations et une vraie lame de fond, dont la signification est plus profonde encore que la finesse des mélodies.
On y trouve du Béla Bartók : "Les Mikrokosmos", du Bill Evans : "Véry Early" du Eddy Louis "Sang mélé" un original du compositeur Pablo Pico en hommage à Ryuichi Sakamoto, le compositeur de Bos de films tels que Le Dernier Empereur.
Mais également une composition de la trompettiste qui monte… Airelle Besson que nous avons déjà passé dans notre émission Couleurs Jazz, sur Art District Radio.
Renaud Détruit – Marimba / Vibraphone
Florent Sepchat – accordéon
A rare album in terms of jazz sounds, a real dialogue between these two polyphonic instruments, the accordion and the marimba, a real complicity between two instrumentalists, musicians and talented arrangers who immediately knew how to make us vibrate.
Let yourself be carried away by these good vibrations and a true background blade, whose meaning is even deeper than the finesse of the melodies.
"The Mikrokosmos", by Bill Evans: "Véry Early" by Eddy Louis "Sang Mélé", an original by composer Pablo Pico in homage to Ryuichi Sakamoto, Music film composer as The Last Emperor .
But also a composition "Pourri-Pouki",of the trumpeter who is becoming very famous : Airelle Besson that we already played in our Couleurs Jazz show, on Art District Radio.
Renaud Destroyed – Marimba / Vibraphone
Florent Sepchat – accordion
Florent Sepchat was kind enough to answer our questions in exclusivity:
Couleurs Jazz – What prompted you to make this project "Duo Fines Lames"? Why ? And already this title?
Florent Sepchat – This project was initially a simple meeting for a unique concert, in the form of "white card" proposed by the jazz club Le Petit Faucheux in Tours. A desire to create a dialogue between two instruments a little at the margin in the world of Jazz and to experiment an instrumentation unheard of in this register, although there exist here and there pieces for accordion and vibraphone, but in a contemporary and written repertoire . The title "Fine Blades" refers to the fact that the two instruments are vibrating blades, some struck and others blown, with a reference to fencing, dueling…
CJZ – What would you like the audience to retain from this music? What affects you in general and there in particular?
FS – I would like the public to be surprised by the breadth and the expressive potential of this duo, through a repertoire that stimulates the imagination and leaves the beaten track. Renaud and I have in common this desire to take our instruments there one does not necessarily expect them. We have both experienced very different worlds, contemporary music, world music, electrification, effects on instruments, rock, and our approach, although totally acoustic, is felt in this desire for texture, contrast and eclecticism in the repertoire. A desire to build beauty with a balance between written and improvised, popular and scholarly, simplicity and complexity.
CJZ – What do you think of nowadays jazz? Music in general? Of its broadcast?
FS – I confess that I am not on the lookout for the jazz news, and music in general. I listen to everything, in a disorderly way, jazz from all periods, world music, experimental music, songs. I like the "crossover" personalities and groups, the indefinable ones, the chameleons, the stealth ones, those to whom it is difficult to stick a label. Those who, unfortunately, do not have a diffusion to the height of their talent, because it does not fit into the boxes. I regret that the festivals and concert venues are often sectored, labeled by style, by type of audience. It does not offer many opportunities to be surprised, to discover new things. Because people are much more curious than we think, and for having played with this duo for audiences and in very different places, from the knowledgeable music lover to the curious neophyte, when the emotion is there, the a priori on the Styles or instruments disappear. Personally, I am quite happy when listeners come to see us after a concert and tell us that they do not like contemporary jazz, classical or accordion, but they loved our concert. It proves that we managed to break down some barriers!
CJZ – Could you also tell us about your colleague Renaud Détruit? Why a duo and not a trio, … or more?
FS -Renaud Détruit is a musician animated by an overflowing curiosity, who likes to push the limits of his instruments. He is also a composer and a seasoned improviser, who worked with Frank Tortiller, who opened the instrument in France to new horizons. Renaud is a part of this generation of musicians, with a solid instrumental technique, who enjoys playing all the beautiful musics, whether learned or popular, with commitment and humility and with a permanent thirst for experimentation and novelty.
Why a duo? Because they are already two polyphonic instruments, which cover the whole extent of the audible spectrum, and that they are rarely used to their full potential. We discover the basses of the accordion, the grave register of the marimba, the possibilities of stamps with the registers of the accordion, the games modes, the bow on the vibra, for example … A true orchestra under the fingers!
That said, we have a new project in collaboration with composer Pablo Pico, which will be organized around this duo, with two musicians who will come to join us, a violin and a cello, which will open up new perspectives. ..
CJZ – We are looking forward to discovering this new project too!