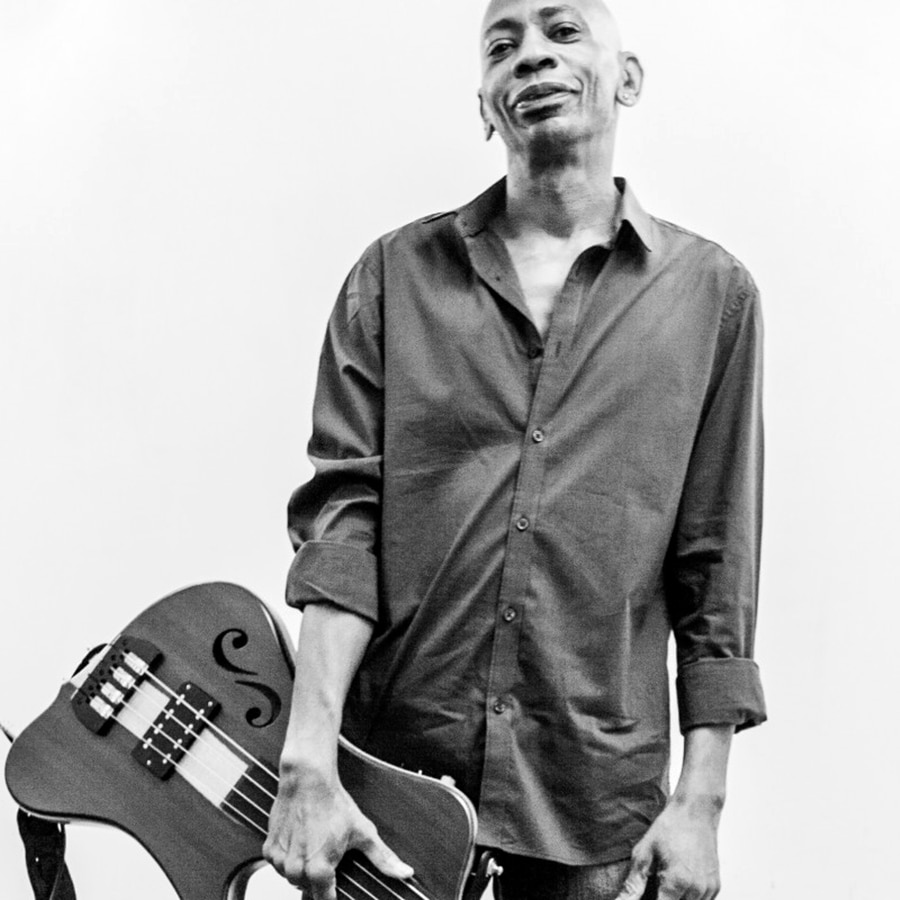 New Vintage Acoustic, feat. Bobby Sparks, David Gilmore, Fabrice Alleman & E.J. Strickland
Reggie Washington, a key player in the modern jazz revolution of the 1980s and '90s, has been trying for years to get involved in a project where he plays mostly double bass.
Well, it's done … And what a team!
Reggie belongs to this class of bassists whose discretion is as telling as his game is. Yes, Reggie Washington is so discreet that we almost forget with his bass, he knows how to roar with the same energy as a beast and count among the aces of his instrument. On stage, anyone who has seen New Yorkers playing and Brussels adoption, be it behind Roy Hargrove, Branford Marsalis, Lisa Simone, Archie Shepp, The Headhunters, Steve Coleman … or with his own bands, knows how effectively his groove is both shimmering and catchy.
After his project "Rainbow Shadow" (tribute to Jef Lee Johnson), Reggie rediscovers with immense happiness the overtones, the vibrations, the nuances and the snoring of the four strings of "his" acoustic bass. And he shares this happiness with three exceptional musicians.
First, the fantastic keyboardist Bobby Sparks revealed by Roy Hargrove & RH factor and one of the pillars of the famous Snarky Puppy, one of the best instrumental fusion actual bands.
Then, his faithful accomplice, the Belgian saxophonist Fabrice Alleman, composer, improviser and melodist unparalleled Reggie loves energy, lyricism, beautiful sound and contagious swing.
Finally on drums, E.J. Strickland, leader of an acclaimed quintet in the US and Europe, feeds on very diverse influences with Elvin Jones, Philly Joe Jones, Roy Haynes, Jimmy Cobb, Tony Williams, Jeff « Tain » Watts ou Brian Blade.
For the New Morning, Reggie asked to David Gilmore,
longtime friend and flamboyant musician joining his band. With his guitar electrically pushed to overheating, David will certainly add a touch of madness to a dream music.
The quartet's repertoire is a mix of standards and jazz classics enriched with original pieces written and re-arranged to fit the group's mood. This mix of tradition and innovation is further enhanced by the subtle combinations of jazz, funk, blues and neo-soul.
To discover urgently!
Line up