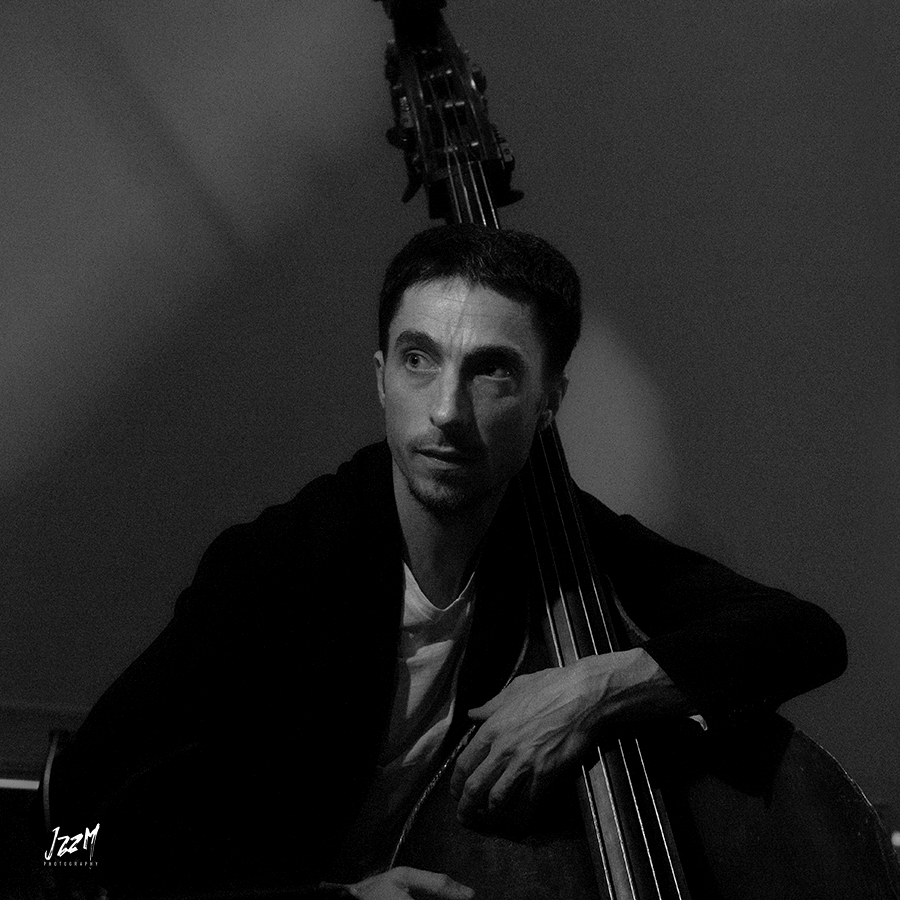 On October 4, 2019, Polaroïd Songs gave a concert at Pan Piper, Paris, as part of the "Jazz It Yourself" evenings organized by the collective Paris Jazz Booking and Opus 220.
Bassist, Bertrand Beruard and pianist Cédric Hanriot founded Polaroïd Songs in 2018. The band is a double trio: jazz and strings.
The six artists offer us a musical and visual journey through 12 countries, like so many "geo-musical" snapshots. These  photographic sounds with jazz, electro, acoustic and folk accents take us to Bali, Buenos Aires, Japan, Scotland, Mexico or Germany. Here is the initial concept.
On stage, the bet is perfectly successful.
Depending on the destination, Polaroid Songs plays music evoking the "visited" countries, each piece is illustrated by a video projection on a large screen. A colorful and multidimensional show aimed at a wide audience (which includes a young audience), this trip to twelve musical scenes is seen as a "waking dream".
At the end of the "storytelling", it is a mesmerizing visual and sensory experience. We must of course praise the high quality of the compositions, the interpretation and the illustrations and graphic animations.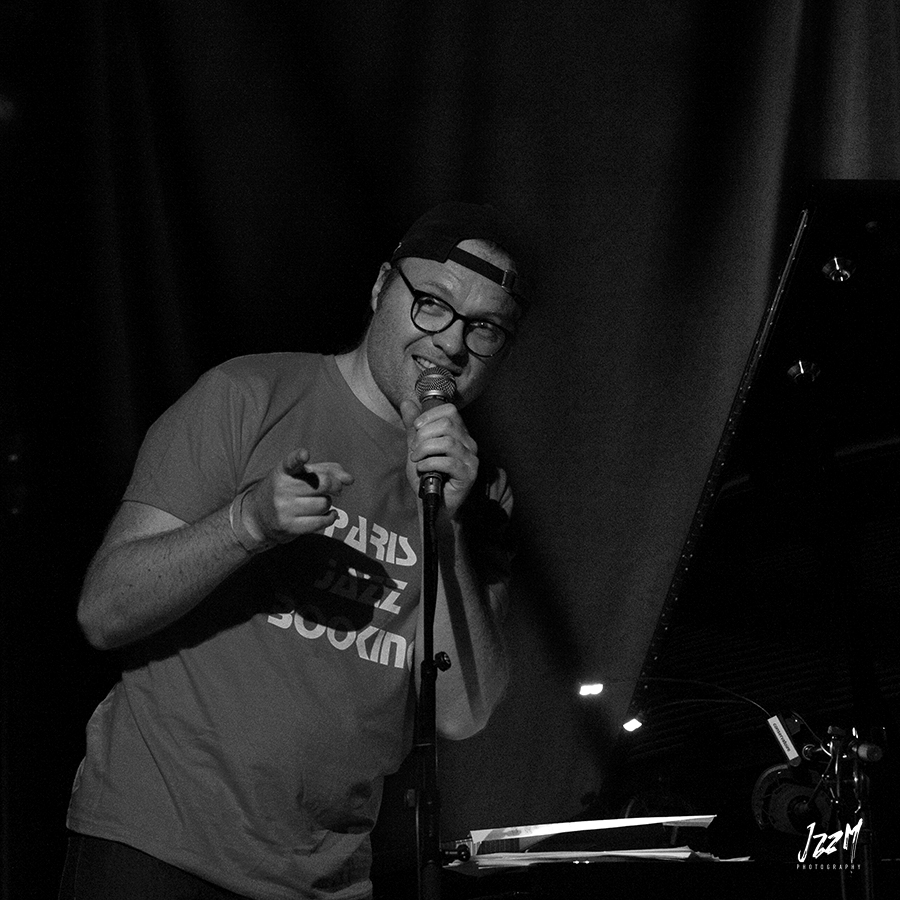 Line Up:
Bertrand Beruard (bass, doublebass, composition),
Cédric Hanriot (piano, keyboards, composition),
Elie Martin-Charrière (drums),
Anne-Amandine Corgiat (violon),
Lucie Pierrard (alto),
Clémence Baillot d'Estivaux (cello).
Graphic illustrations, animations: Kader Hamza
Staging: Maxime Motte
Concerts to come:
– December 20 2019 – Le Granit, Scène Nationale de Belfort : 1 young audience performance, 1 public performance
– March 6 2020 – Saison culturelle ville de Pont-à-Mousson
– June 6 2020 symphonic version – Auditorium Henri Dutilleux, Clamart