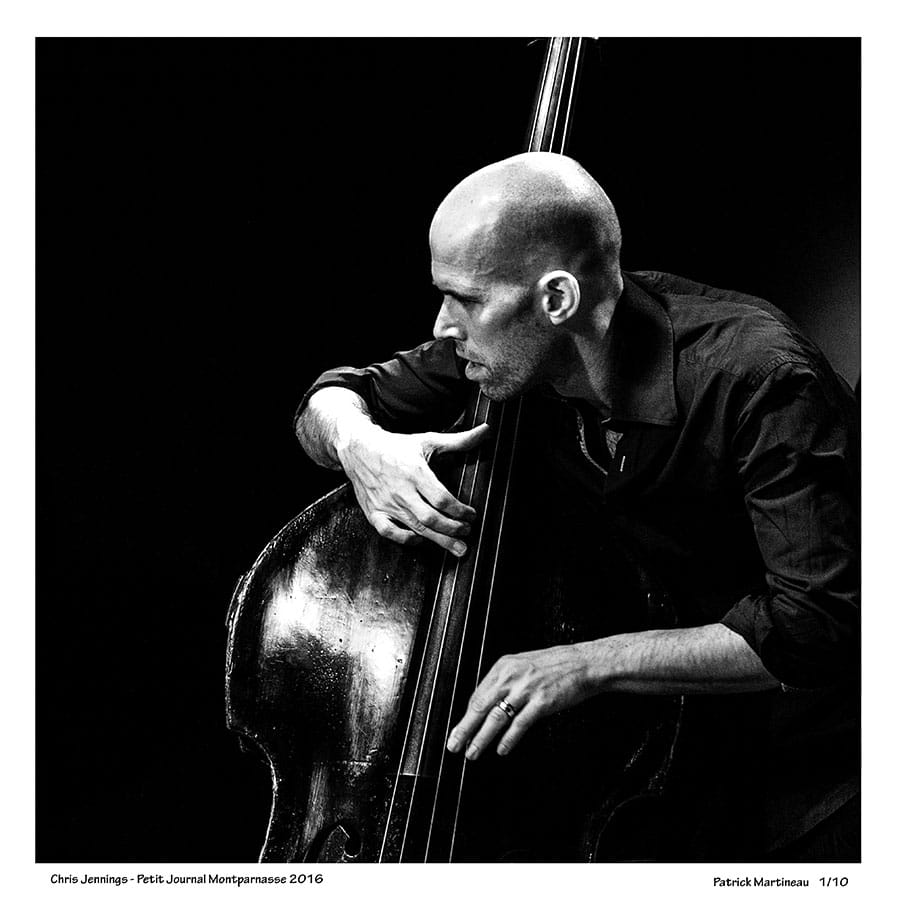 Photographer Patrick Martineau exhibits contrabassists in an original format, the square.
It is at Péniche "Le Marcounet" in Paris, until the end of the year.
"I am often at le Marcounet and one evening while chatting with Arnaud Seité, the owner of the place, came to me the idea of an exhibition of my photos on the "steel walls" of the barge. Right away I proposed the theme of bassists, because these musicians are often very expressive and they are one with their instruments. I had to find the form I wanted to give to this exhibition. The square format, a challenge for a large instrument  and the support: direct printing on aluminum, in order to stay in the steel structure of the houseboat. "

This exhibition originally planned to stay the whole month of July and experiencing a real success with the public, Arnaud Seité and Patrick Martineau decided to win it at the end of the year.
Here are some excerpts: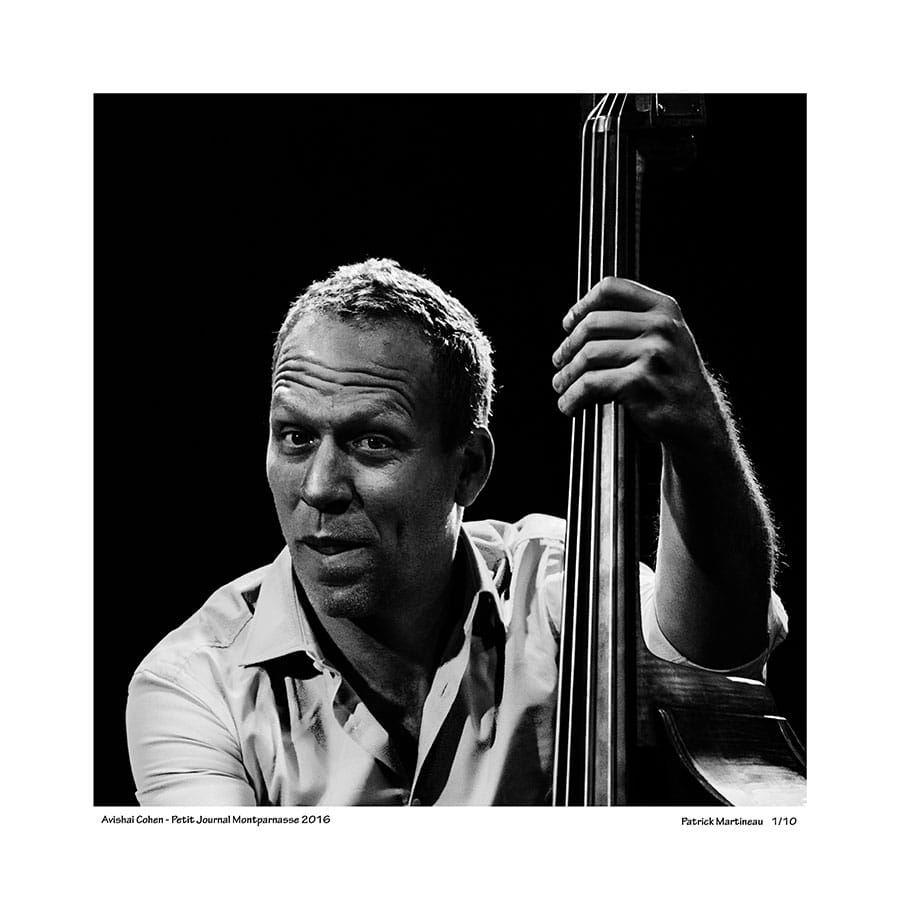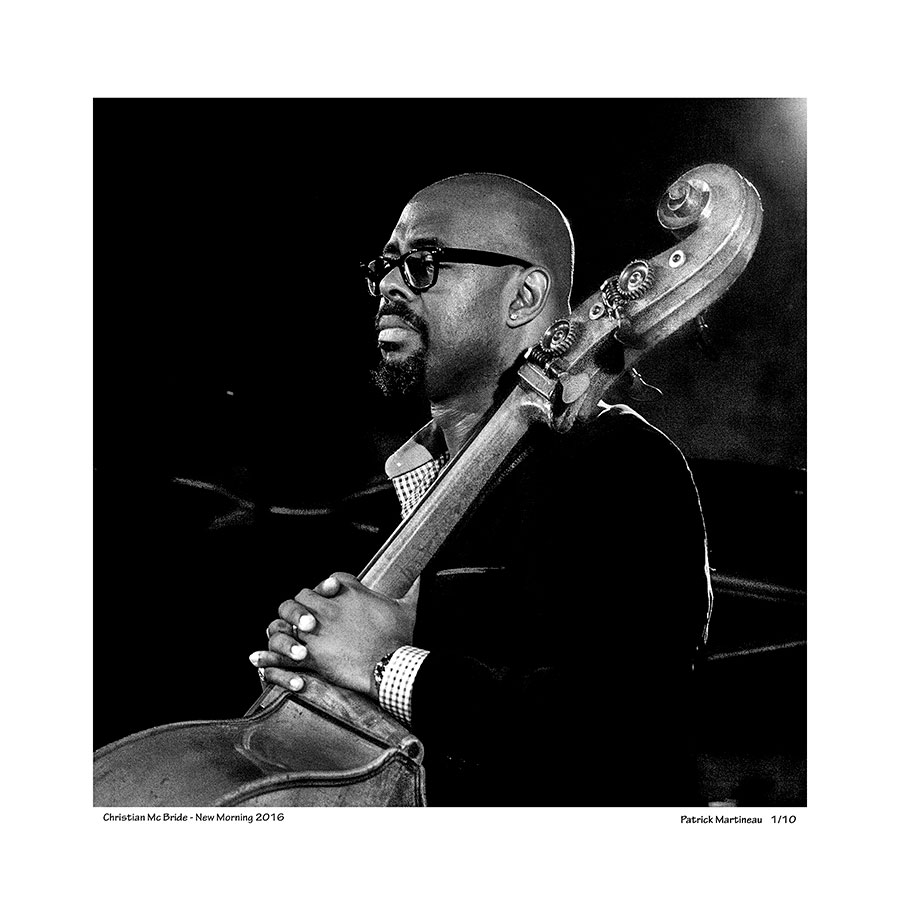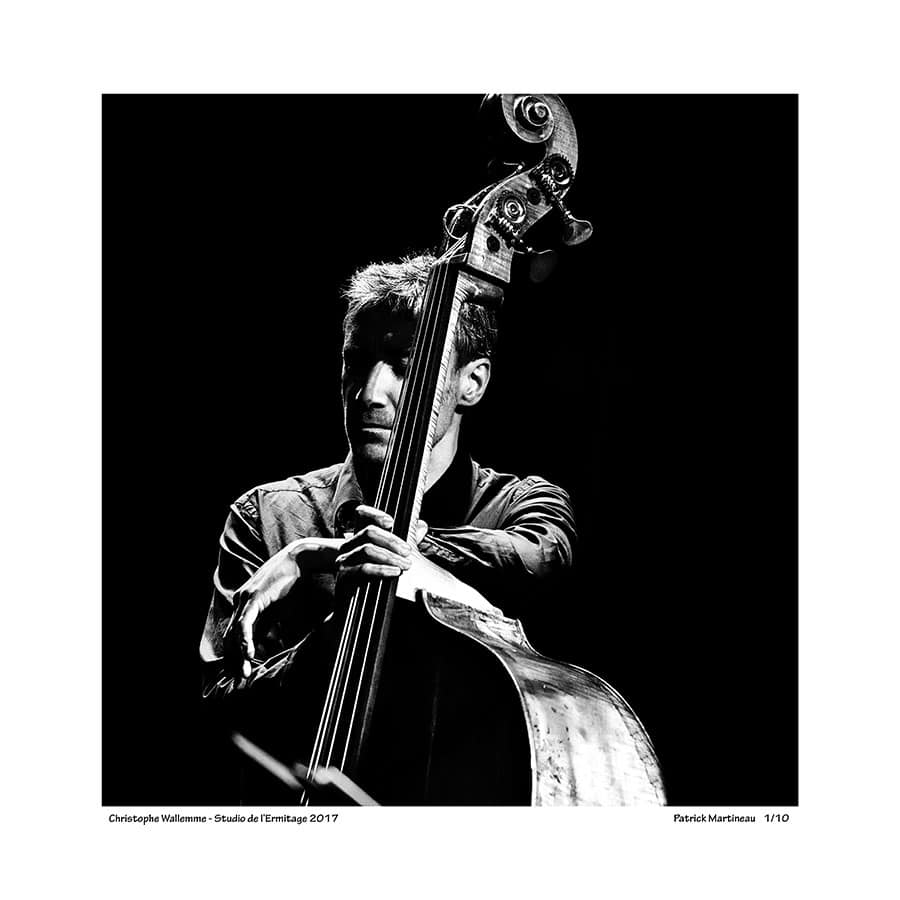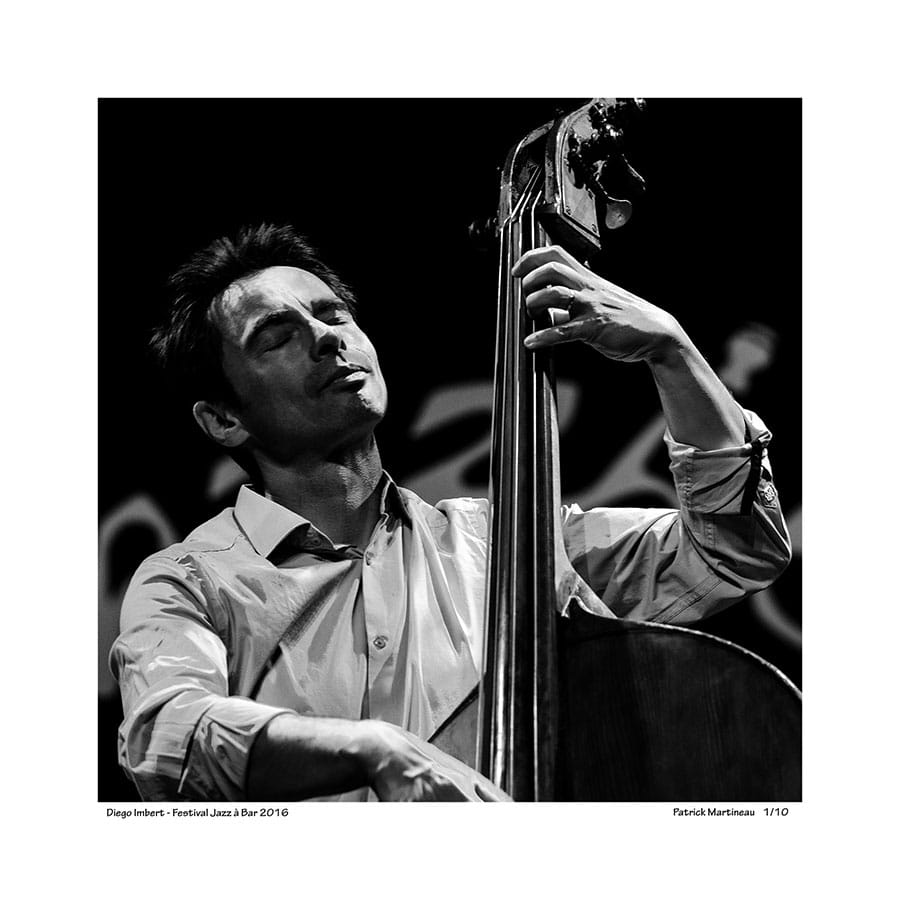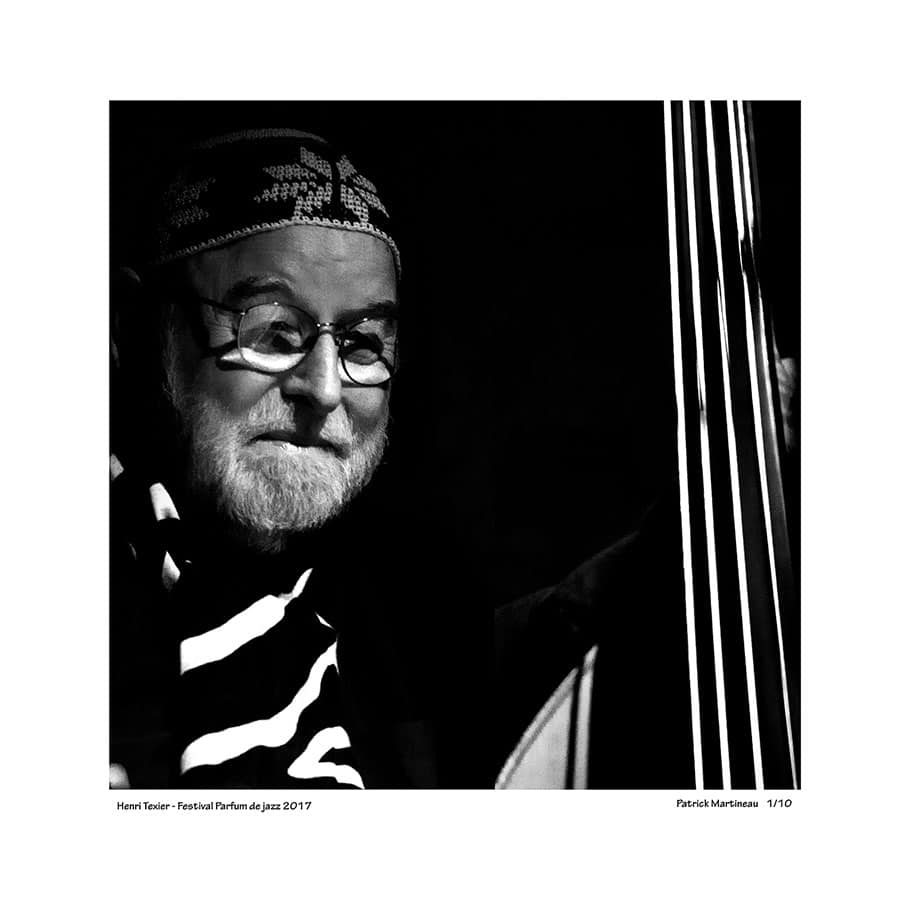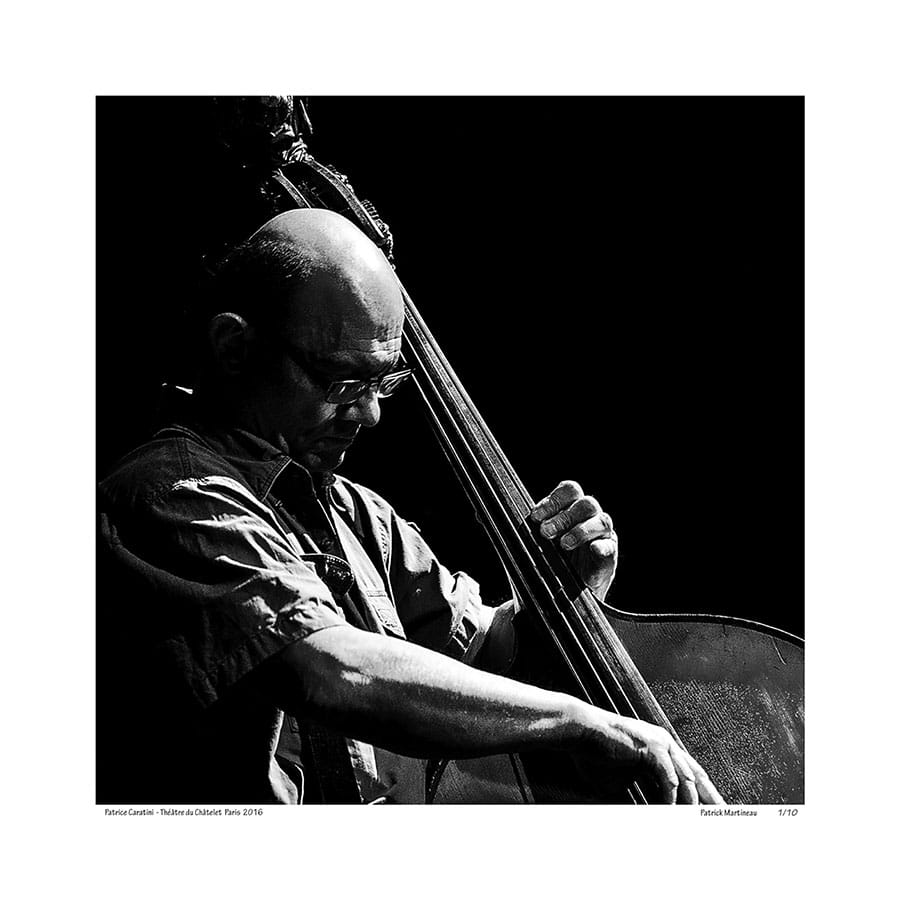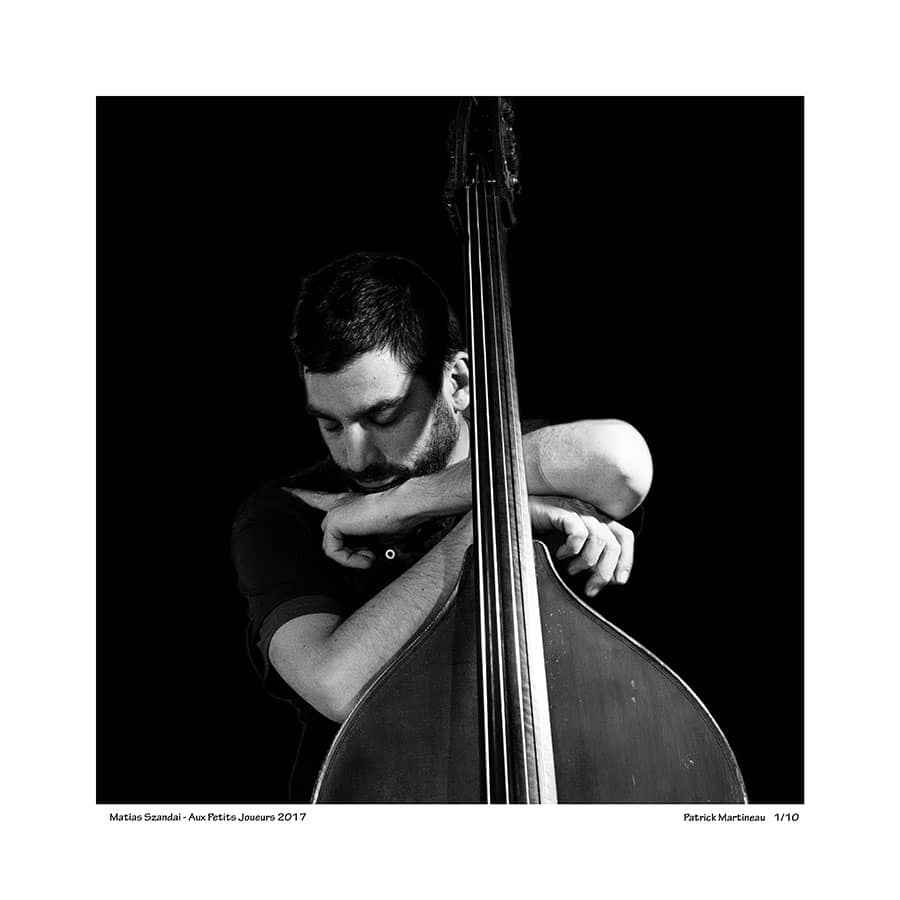 For Patrick Martineau, photography is a passion that goes back to childhood. It is his eye, an essential organ for a photographer and  it is his ear, which thanks to music has procured his strongest artistic sensations.
Thus, very quickly, he does not go to the concerts without his camera, starting with Berlin 1972/73 where occur Santana, Led Zeppelin, Ike & Tina Turner ….
Later, an essential and decisive meeting with the Gipsy Jazz in 2011, while he is part of the staff of volunteers at the Swing 41 Festival in Salbris he decides to devote most of his time to his passion. The festival organization quickly understands that they found their official photographer. Then from bar to bar, from concert halls to festivals, he meets jazz musicians and becomes more and more passionate about these men and women at work.
Patrick Martineau is now recognized by musicians as by the media and the public, as a Jazz photographer. The Jazz photo in Black & White, has a long history and is already a tradition ; Patrick Martineau is now a member and a worthy heir.
Couleurs Jazz is proud to have him in its team and to exhibit his work here.