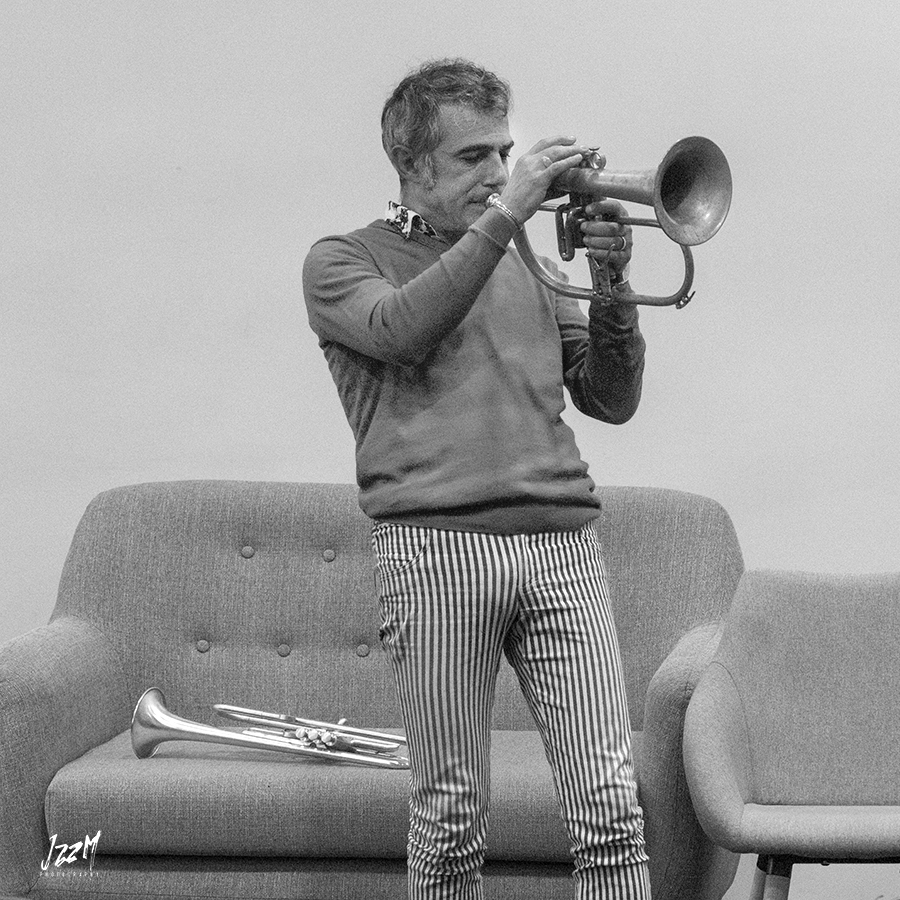 On October 5th, L'Olifant Music Store organized a master class at the Pan Piper with one of the world trumpet maestro, Paolo Fresu.
This master class was intended for amateur musicians, music lovers and professionals alike.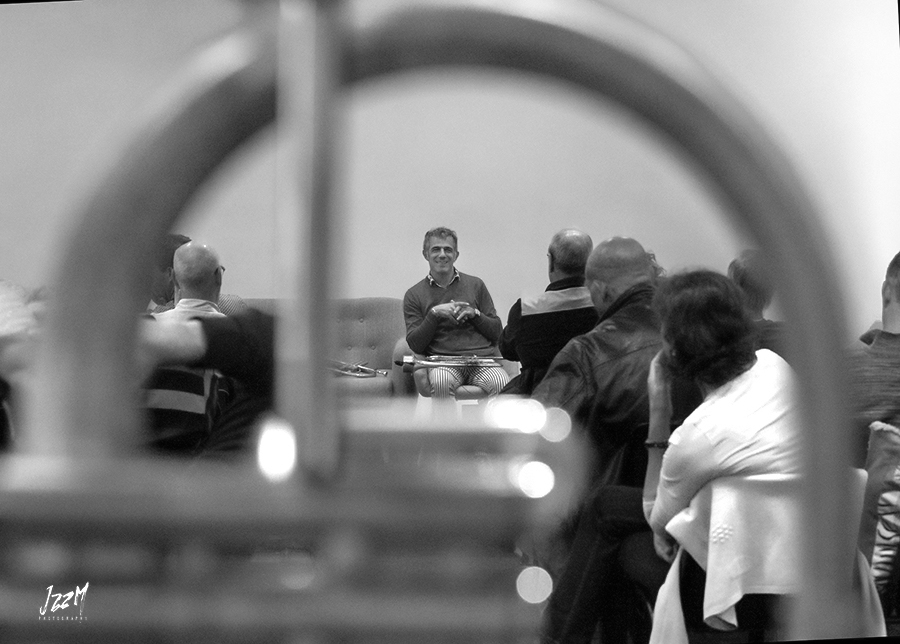 The Olifant's concern is to try to make music and music education accessible to all.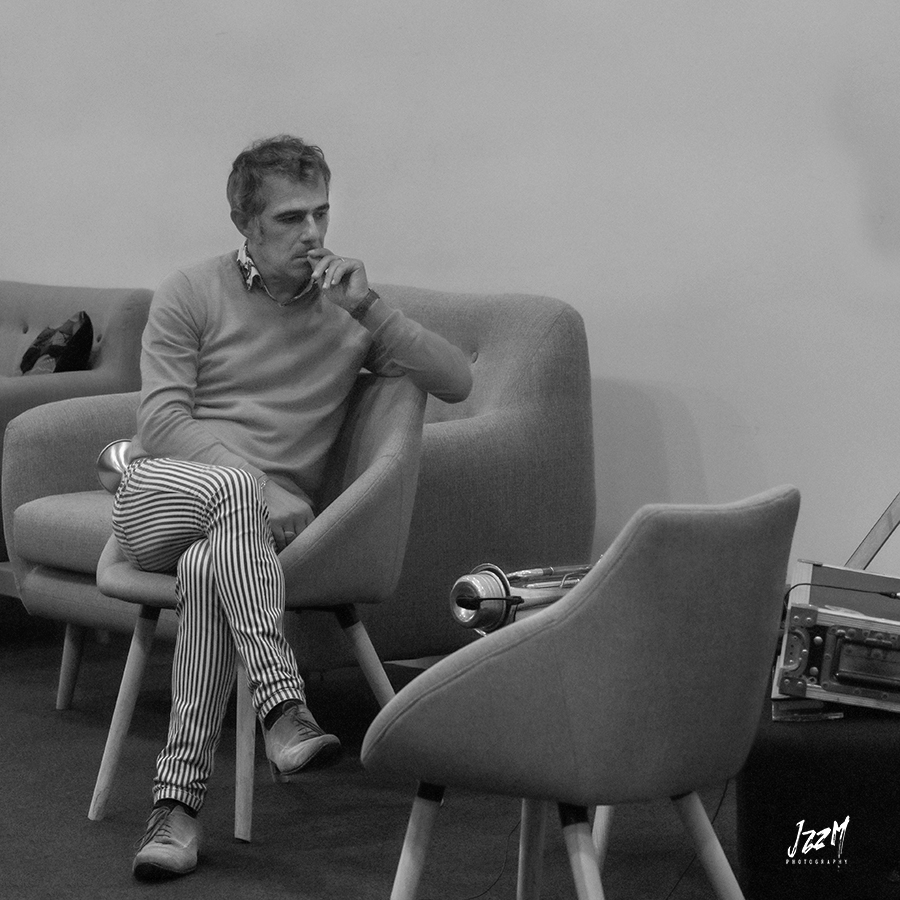 This special day was extended by an exceptional concert, bringing together two of the sacred monsters of the current jazz trumpet: Paolo Fresu and Luca Aquino and no less prestigious guests like Stéphane Belmondo.
Couleurs Jazz Media followed the masterclass of Paolo Fresu. The virtuoso trumpet player, with his peculiar sound, also has very great pedagogic qualities. He was able to captivate his audience with his stories, listening to standards supported by his trumpet and bugle demonstrations, as well as his humor.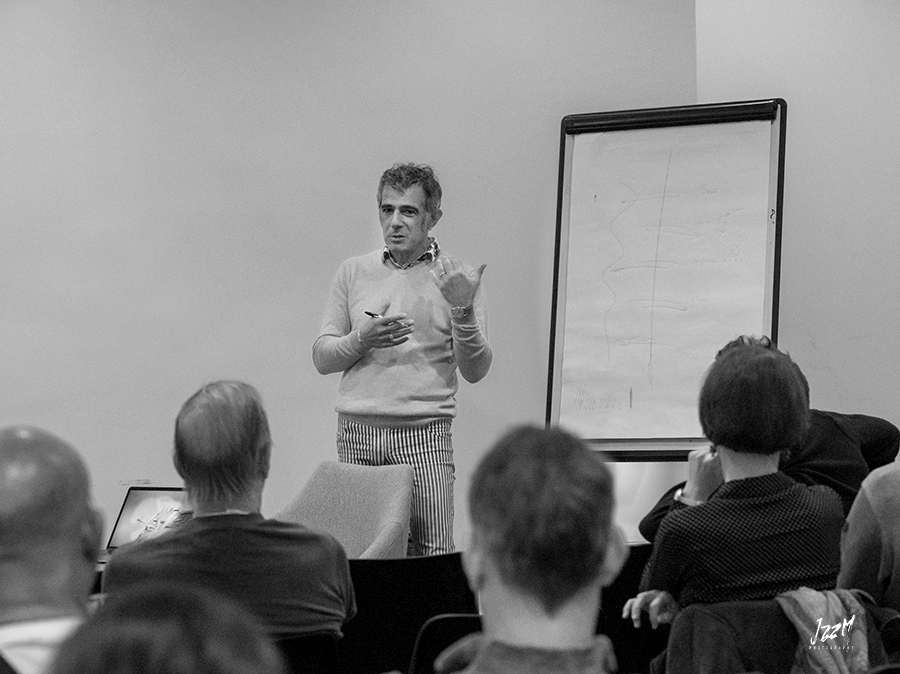 Numerous interactions with the participants continued throughout the afternoon before giving way to the evening concert where Paolo Fresu was accompanied on stage by his accomplice Luca Aquino, a musician with rich and multiple experiences and rhyming relentless and coming back on stage after 18 months of absence.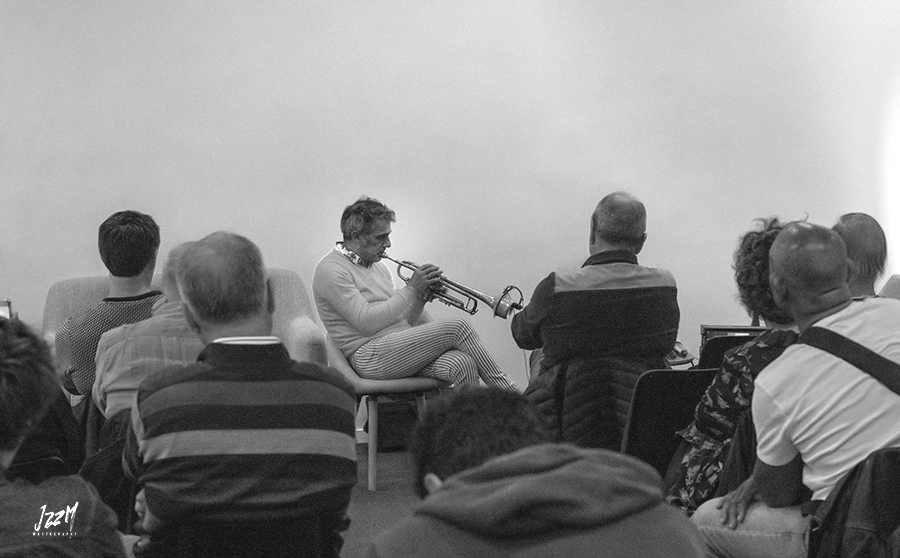 Bruno Angelini played the piano, Matyas Szandai on the doublebass Fabrice Moreau on drums. Stéphane Belmondo joined the group to complete this exceptional concert for more than one reason.
The room was totally charmed when a Jam Session started. Successively went on stage to begin this last part of the evening, Renaud Gensane, Alexis Bourguignon…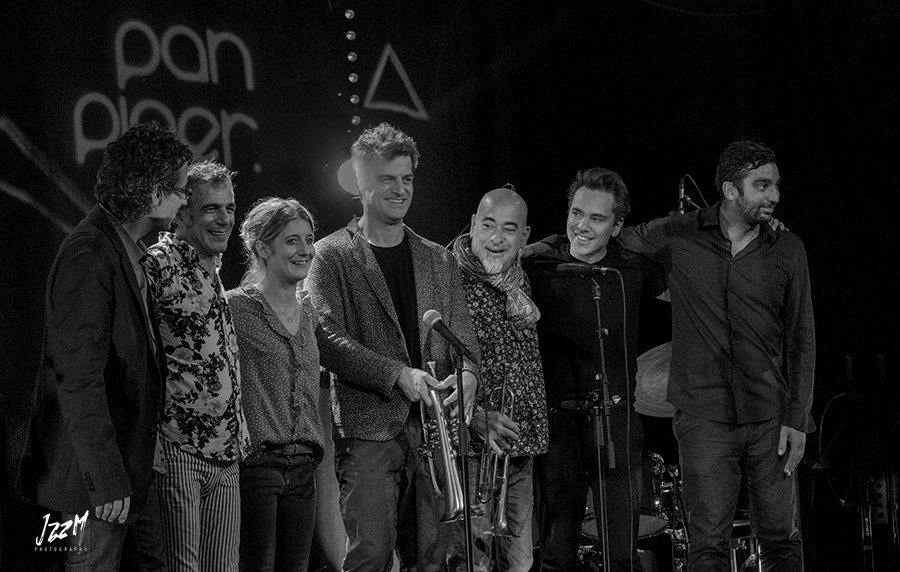 Another memorable evening at the Pan Piper!
For Couleur Jazz Média, Text et Photos ©Patrick Martineau