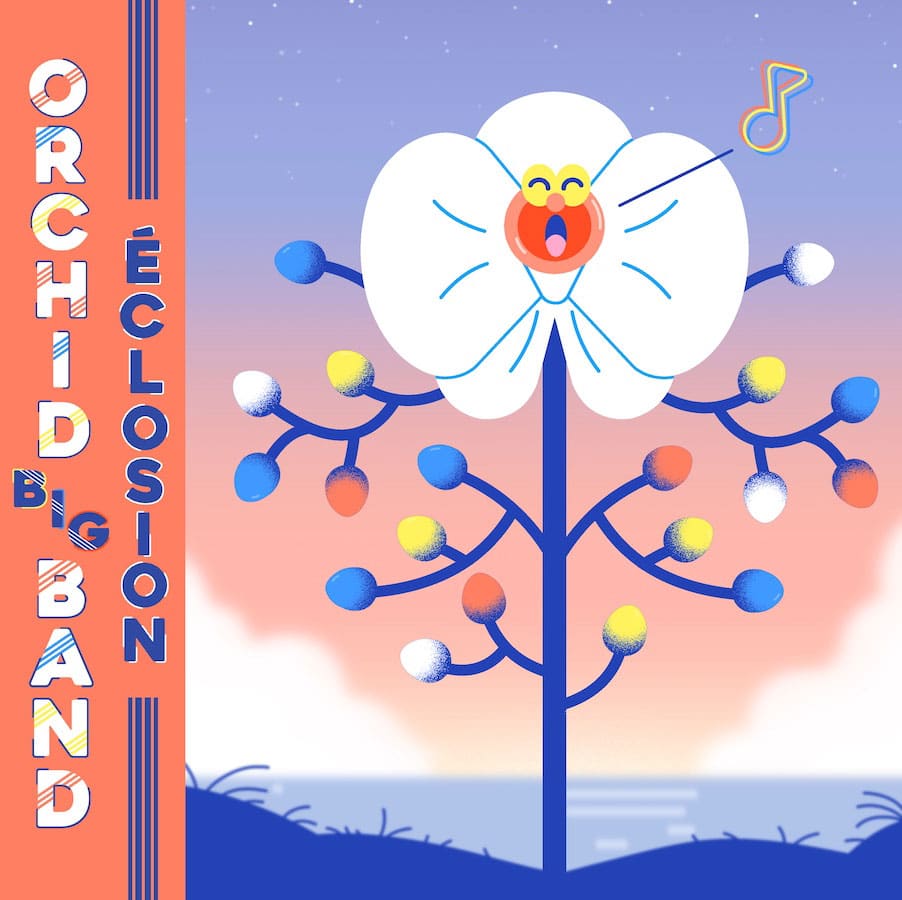 Here is a very alert big band! From the first track, we are plunged into a festive atmosphere where the various sections modulate melodic phrases before a trumpet solo followed by a short drum solo.
This is a sort of appetizer that prepares for what is to come.
The originality of this repertoire is that it is composed and arranged by members of the orchestra who obviously write with a good knowledge of the musicians who will perform it.
These compositions also have a homogeneous sound paste which is the signature of this big band whose one of the influences is obviously the orchestra of Thad Jones and Mel Lewis.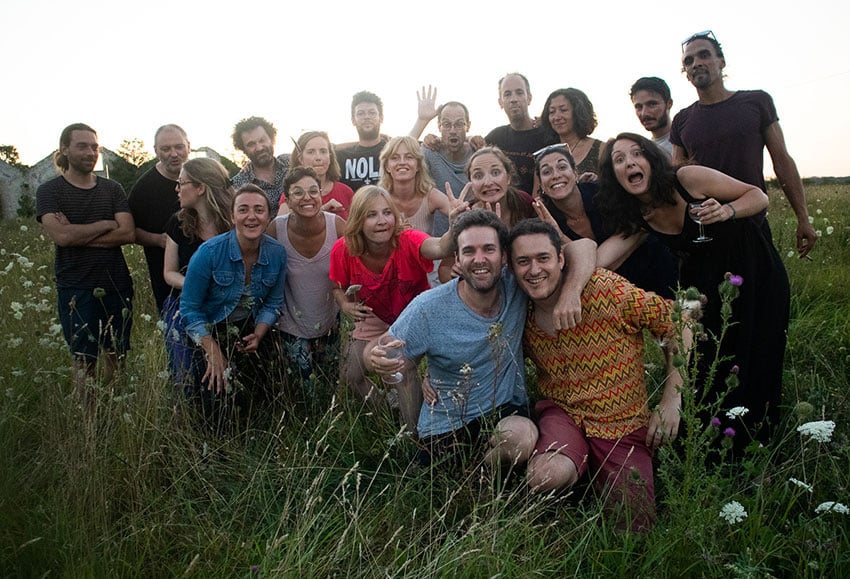 The interweaving of voices on several pieces takes over from the sectional playing and the sounds of the different instruments are all tasty. Another quality of this orchestra is the work on the dynamics and the way the parts of a piece sound in relation to each other, creating a movement that swells or diminishes with remarkable fluidity.
The solos, on the other hand, are generally quite brief and fit perfectly into the pieces where we see that it is the collective play that takes precedence.
It is thus with an orchestra at the same time classic in its configuration and juvenile in its approach that one deals and it is a pleasure to hear it display the vigor of its song on an original and convincing repertory.
Line up:
Olga Amelchenko, Julien Dubois, Maxime Berton, Jeanne Michard, Nora Kamm: saxophones
Gabriel Levasseur, Olivier Gay, Laure Fréjacques, Julie Varlet: trumpets
Sébastien Arruti, Gabrielle Rachel, Rozann Bézier, Sébastien Llado: trombones
Mathilda Haynes: guitar
Clément Simon: piano
Nolwenn Leizour: double bass
Gaétan Diaz: drums
Thomas Julienne: direction
Éclosion is released in Fevruary 2023 by the label of the Déluge collective.
The release Concert is due in March 23 at, Le Studio de l'Ermitage, Paris
©Photos Clément Simon.