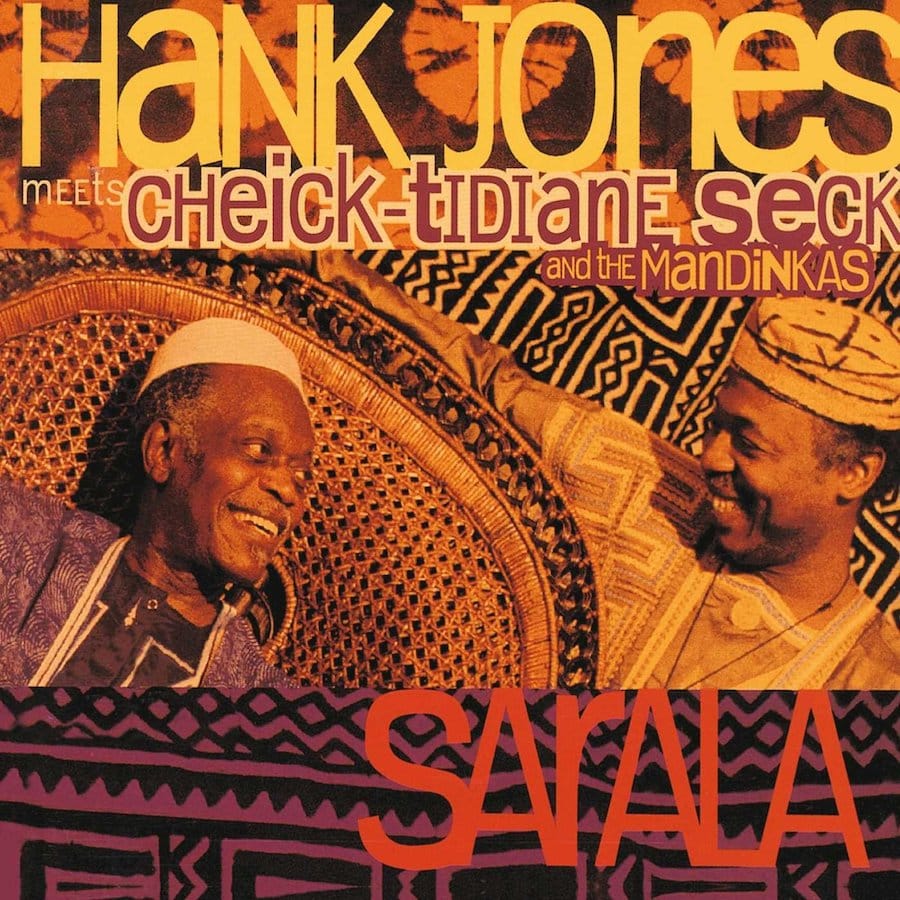 CD : Hank Jones Meets Cheick-Tidiane Seck and the Mandinkas – Sarala* 
Musicians:
Hank Jones: piano
Cheick-Tidiane Seck: vocal, Hammond B-3 organ & composition
The Mandinkas Band
« Sarala » maybe the strangest of all that Hank Jones recorded both as a sideman and as a leader.
All the more since this master musician, who played with almost everybody from Coleman Hawkins to Joe Lovano during the last sixty years, had never been to Africa when he met Seck and his musicians from Mali in Paris.
When, after a couple of minutes, the solo piano emerges from the thick blend of African rhythms, singing, organ and electric guitar orchestrated by Seck, it sounds with the obviousness and clarity of a pure stream of water flowing through a dense tropical landscape. Jones and Seck sound like they've made the Mississippi and Niger rivers meet. And this musically successful meeting is also a very moving one, for obvious historical reasons.
(*) Verve— Universal Music Division Decca Records  – France 1995