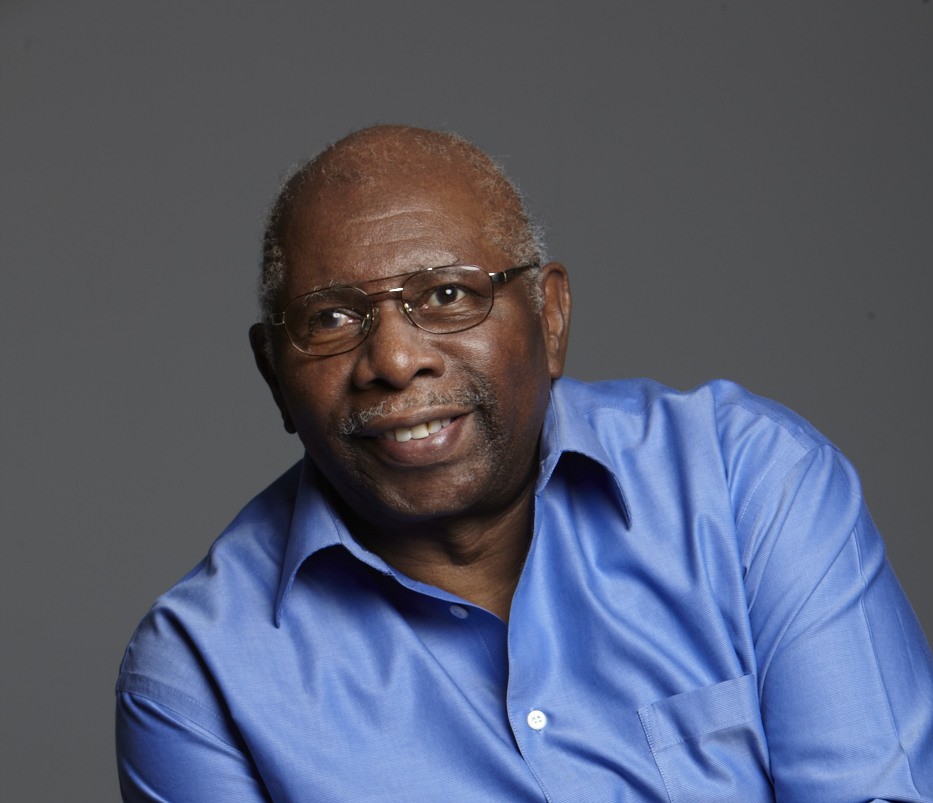 It's impossible to speak about jazz music in Quebec without knowing and mentioning the name of Oliver Jones. This pianist deserves a special attention, because He's for us a legend. He was born on September 11th, 1934 in the district of  the Petite-Bourgogne in Montreal. The family of Oscar Peterson (Daisy, Chuck) are also in the vicinity. Daisy, the older sister of Oscar Peterson, teaches piano lessons to Oliver during his childhood.
During several years, Jones works in Puerto Rico as director of an orchestra of varieties. He returned to Montreal at the beginning of the eighties, He's devoted exclusively at He's career of pianist. He plays with musicians from local player of Quebec and international players like the double bass player Ray Brown, the drummer Ed Thigpen and the trumpet player Clark Terry.
In 1995, Oliver Jones announces that it is withdrawn partially of the music scene. In reality, Jones did not slow down too much. He's still very active as much on scene that in the studios. From theses times, he collaborates with a rising star of the scene of the jazz, the great drummer Jim Doxas. How to qualify He's playing? I would say that his playing is alive, intense and in direct link with the history of the jazz. He's generous and its pleasure of playing is contagious. As soon as it touches a note, the magic operates! If you wish to know Oliver Jones, I recommend to you to get the DVD entitled "Serenade".
---
Il est impossible de parler de musique jazz au Québec sans connaître et mentionner le nom d'Oliver Jones. Ce grand pianiste mérite une attention particulière, car il est pour nous une légende vivante. Il est né le 11 septembre 1934 dans le quartier de la Petite-Bourgogne à Montréal. Les Peterson (Oscar, Daisy, Chuck) sont aussi dans le voisinage. Daisy, la soeur aînée d'Oscar Peterson, donne des leçons de piano à Oliver durant son enfance.
Durant plusieurs années, Jones travaille à Porto Rico comme directeur d'un orchestre de variétés. Dès son retour à Montréal au début des années 80, il se consacre exclusivement a sa carrière de pianiste. Il joue avec des musiciens d'ici et d'ailleurs tels que le contrebassiste Ray Brown, le batteur Ed Thigpen et le trompettiste Clark Terry.
En 1995, Oliver Jones annonce qu'il se retire partiellement de la scène musicale. Dans la réalité, Jones n'a pas trop ralenti la cadence. Il est encore très actif autant sur scène que dans les studios. De ces temps-ci, il collabore avec une vedette montante de la scène du jazz, l'excellent batteur Jim Doxas. Comment qualifier son jeu? Je dirais que son jeu est vivant, intense et en lien direct avec l'histoire du jazz. Il est généreux et son plaisir de jouer est contagieux. Dès qu'il touche une note, la magie opère! Si vous désirez connaître Oliver Jones, je vous recommande de vous procurer le DVD intitulé «Serenade».
Discographie partielle :
The Many Moods of Oliver Jones [solo] – 1984
Light of Burgundy – 1985
Requestfully Yours [with Skip Beckwith & Anil Sharma] – 1986
Speak Low, Swing Hard – 1987
Cookin' at Sweet Basil – 1988
Oliver Jones Trio featuring Clark Terry – 1989
Nothern Summit [with Herb Ellis & Red Mitchell] – 1990
A Class Act [with Ed Thigpen & Steve Wallace] – 1991
From Lush to Lively [Arranged & conducted by Rick Wilkins] – 1995
Have Fingers, Will Travel [with Ray Brown & Jeff Hamilton] – 1997
Just In Time – 1998 [with Dave Young & Norman Marshall Villeneuve]
Then & Now [Oliver Jones & Skip Bey] – 2002
Serenade [DVD] – 2005
One More Time – 2006
Please to Meet You [with Hank Jones] – 2009
A Celebration with Time – 2010
Live in Baden Switzerland – 2011
Just For My Lady – 2013
Liens
Fiche du pianiste Oliver Jones
http://www.justin-time.com/artists.php?lang=fr&aid=283
Site officiel du label Justin Time Record
http://www.justin-time.com/index.php?lang=fr