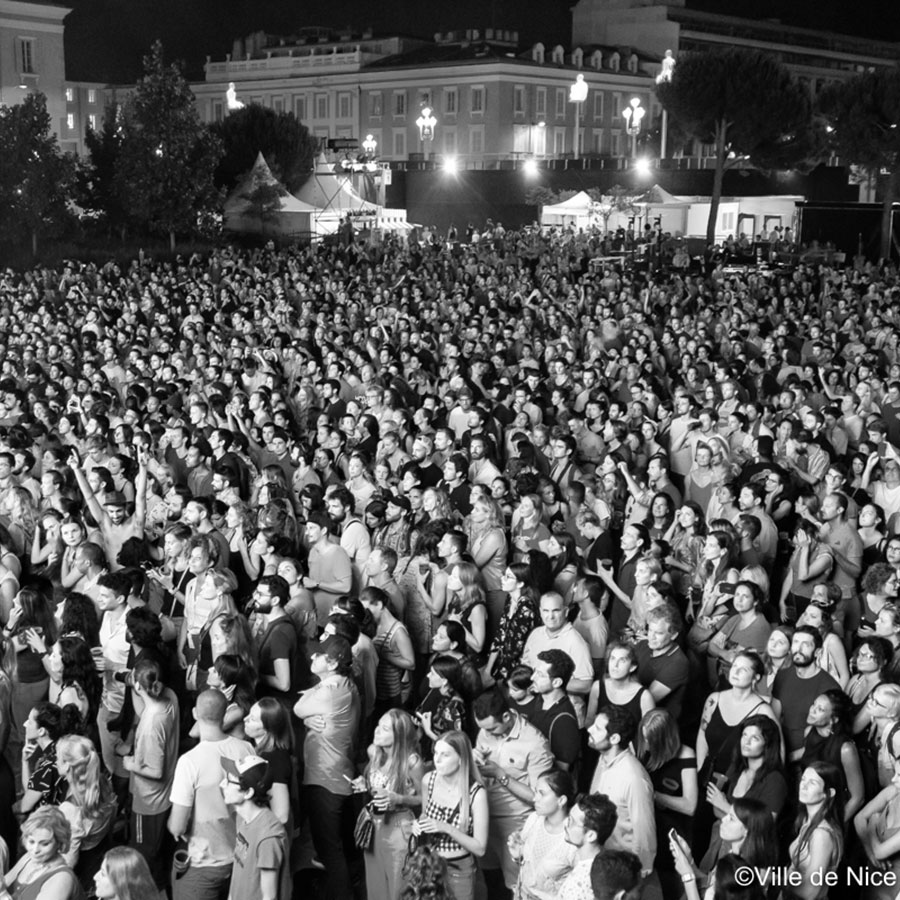 The Nice Jazz Festival, now in its seventies, is a two-headed event.
On one side, a stage (Masséna), only dedicated to the locomotives intended to attract the big crowd. Often very far from jazz …
On the other, the Théâtre de Verdure (green theatre) where, during this 2019 vintage, the next generation of jazzers followed, including the stunning Christian Sands (piano), Makaya McCraven (drums) and several elements of the current London jazz scene. like Nubya Garcia.
The quote from William Shakespeare, "The past is prologue" fully adapts to Christian Sands, 30 years old. Discovered in the bassist Christian McBride's band, the young pianist – student of Jason Moran at the Manhattan School of Music in New York – at the head of his trio – Yasushi Nakamura (double bass) and Clarence Penn (drums) – talked about with heart and soul beautiful pages of the history of jazz.
No question for this elegant virtuoso to resume all the neo-evansian clichés very fashionable nowadays at some of his alter ego. No question either of being the pianist who plays "faster than his shadow" often favoring a technique too demonstrative and boring vital breath and true nobility. No question of being a clone or an ersatz.
In a way, Christian Sands is the heir.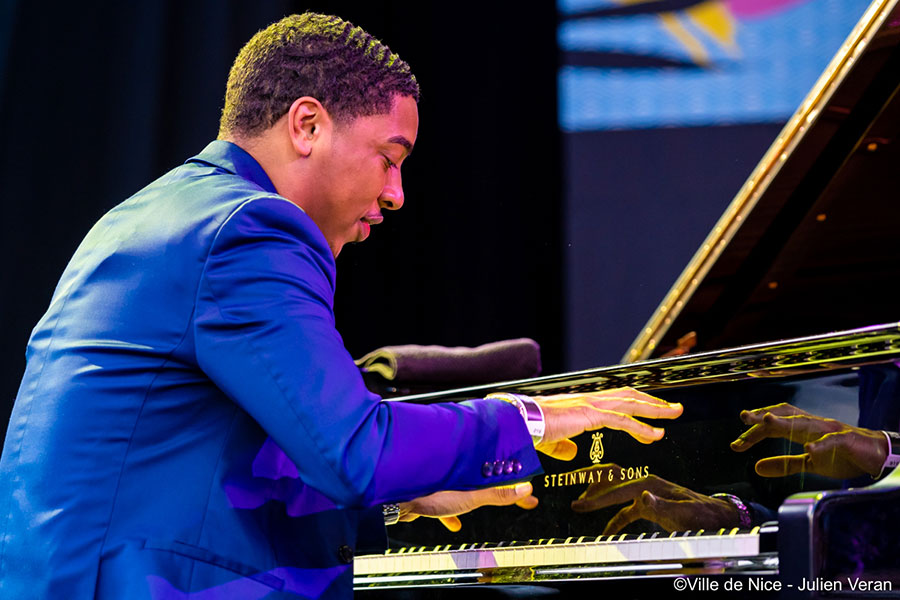 The heir of Art Tatum's piano history to Kenny Barron via Oscar Peterson, Bud Powell, Thelonious Monk and many others. He understood everything, assimilated, ingested and digested the spirit of the greatest.
And in the madness of his youth, he does not hesitate with his phrasing, his touch, the elegance of his right hand and his style in general full of originality and spontaneity to quote the great master Thelonious Monk, with Blue Monk , to finish in beauty one of his own compositions during his set.
At the same time, evocative and explorer at the controls of an absolutely remarkable trio, it was quite normal that a "standing ovation" (the only one of all the 2019 edition of the festival!) Salutes a fantastic performance, full of swing , of feeling and generosity.
The groove makes the youth.
The drummer Makaya McCraven, born by chance in Paris – from a drummer who played with Archie Shepp and a flautist mother with Hungarian origins – has since become one of the major figures of the current live jazz of Chicago (Chicago? of the AACM and the Art Ensemble of Chicago, more than 60 years ago … ..!) and especially one of the spearheads of this new form of "jazz" (the Great Black Music of its predecessors ?) with more than varied outlines.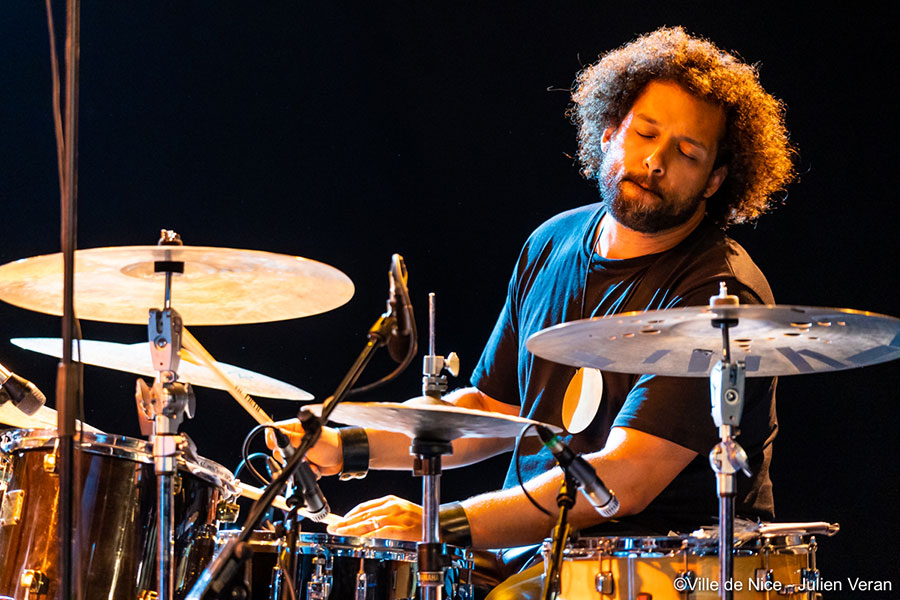 It is in a band where shine another Chicagoan, Marquis Hill (trumpet) and a harpist, Brandee Younger (still somewhat submerged in the sound scrum), that the leader, 35 years old, proposes a music that looks like astonishment at a huge steamroller sweeping and crushing everything in its path. Here, little time out, little breathing. Just breath continuously. Always and again.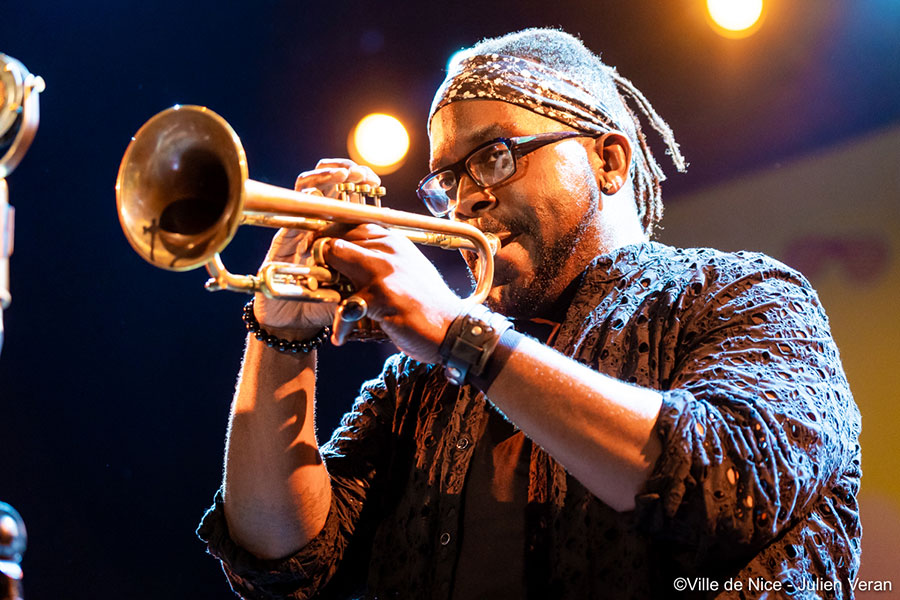 Like a brotherhood of breath and rhythms that delivers its ecstatic message dominated by pulsation.
Breath is also the basic ingredient of the young British tenor saxophonist Nubya Garcia.
Born in Camden, one of London's 28-year-old neighborhoods, the young woman of Caribbean descent, who is active in several bands, is one of the representatives of this new and original London jazz scene whose main characteristic is to practice a form post-John Coltrane jazz or even post-Pharoah Sanders.
The famous "Sheets of Sound" (dear to Ira Gitler) are back, rejuvenated, with explosive afro-beat accents that could give birth to a sort of "Afro-free-beat", it was necessary to try to define Mademoiselle Garcia's music.
A jazzwoman to follow …