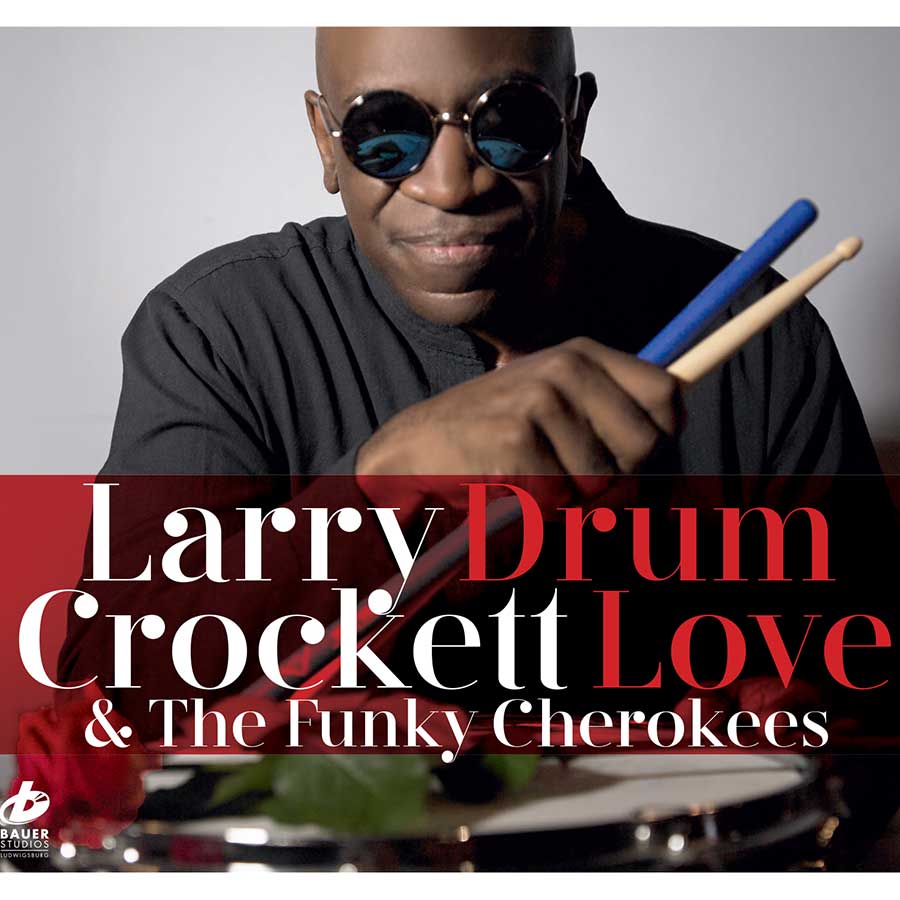 Larry Crockett is one of those very popular drummers in the world of soul, blues, funk or pop, and that's how he's regularly seen in studios or on stage alongside Martha Reeves, Liz McComb , Sam Moore, Eric Bibb or Roland Tchakounté, his chopsticks touch being very appreciated and awaited by these leaders.
Larry Crockett was born in New Jersey in 1963, when Martin Luther King was arrested and the police used dogs against student strikers. He will be lulled with the melodies of Janis Joplin, Jimi Hendrix or James Brown, so many models that will give him heartwarming desires and influence his choice for drums.
Installed today in France, the artist reveals his latest album Drum Love, for which he has invited many friends like Nicolas Chalopin on keyboards, Eric Borelva and David Hazak on bass and Vincent Morla on guitars.
Larry Crockett takes us on a tour of all the music that inspires him and leaves his voice to showing us that he does not have to blush as it is precise.
Drum Love was conceived as a groover machine, like a concentrate of feeling and fun with jazz accents. Larry will also draw on the deep roots of his ancestors and it is on the groove of the Indian rhythm that he pays tribute to his Indian Grand Cherokee Ma.
An artist full of ideas and talents who offers us an authentic project, sincere and generous; Larry Crockett demonstrates above all that he is an authentic soulman.
Concert à 9:30pm. Tickets here.