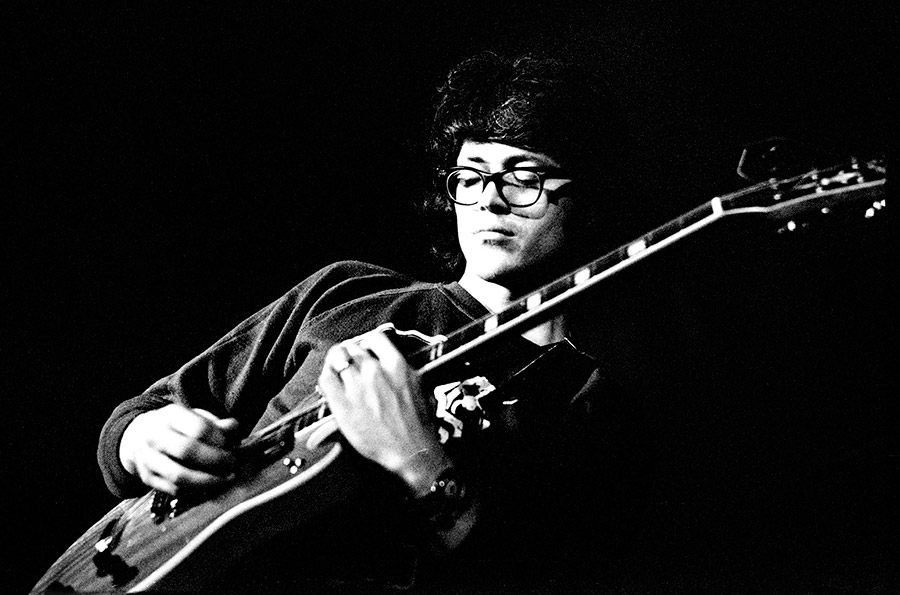 Nicknamed the "Godfather of jazz fusion" (…or jazz-rock for ex-fans of the Seventies), guitarist Larry Coryell died Sunday, at the age of 73 years. He died of natural causes while sleeping, in his hotel room in New York, after having played twice at the Iridium Jazz Club, one of the famous clubs of Broadway.
If he was one of the pioneers of binary jazz at the head of his band "The Eleventh House" since 1973, this dazzling virtuoso of electric guitar as well as acoustic, loved to renew the language of his instrument and to merge of other genres.
https://youtu.be/APV2S_cX2_U
So, I remember having been next to him and heard him a few years ago, during the festival "Les Nuits de la Guitare" of Patrimonio in Corsica. Been next to him … Because on this occasion, we stayed, his flamenco musicians led by Juan Carmona and myself, in the same hotel.
He loved swimming along all the length of the pool and then sit on the terrace preparing the concert of the evening.
Very affable and curious, he especially loved to talk about his future projects without neglecting the highlights of his long and prolific career.
I've seen and heard him in the evening, mixing his dizzying and dazzling technique of jazzy inspiration with that of his excellent acolytes rather motivated by Sevillian chords and rythms. Again, the "fusion" operated between genres that did not necessarily have to meet. The same year, he performed at the Monte-Carlo Jazz Festival, a few hours after learning the death of his mentor, the drummer Chico Hamilton. So he took advantage of the grandiose setting in the Salle Garnier at the Monte-Carlo Opera to offer him a vibrant tribute, full of finesse, sensitivity and emotion.
It is in 1966 that Larry Coryell, who had come from the country music and the rock, He is hired by Chico Hamilton to engrave "The Dealer", an album that already suggests the inclinations to come from a jazz shared in free (with great reinforcements of saturation effects) and the side "square" of the rock. A tasty stylistic cocktail that the guitarist, admirer of Sonny Sharrock and Jimi Hendrix, is making.
And that he will mostly break out in his group "The Eleventh House" (besides the leader, Randy Brecker, trumpet, and Alphonse Mouzon, drums, in particular) between 1973 and 1976. A band, which like "Return to Forever "Chick Corea " The Mahavishnu Orchestra " of his alter ego and "competitor" John McLaughlin, Weather Report of the tandem Joe Zawinul / Wayne Shorter and the Headhunters of Herbie Hancock, will pioneer the movement..
Then, he will perform with all the jazz guitar planet of John McLaughlin, John Scofield, Biréli Lagrène, Paco di Lucia, Al Di Meola and Christian Escoudé. Recently, he started creating original works, including operas based on "War and Peace" and "Anna Karenina" by Leon Tolstoy or "Ulysses" by James Joyce.