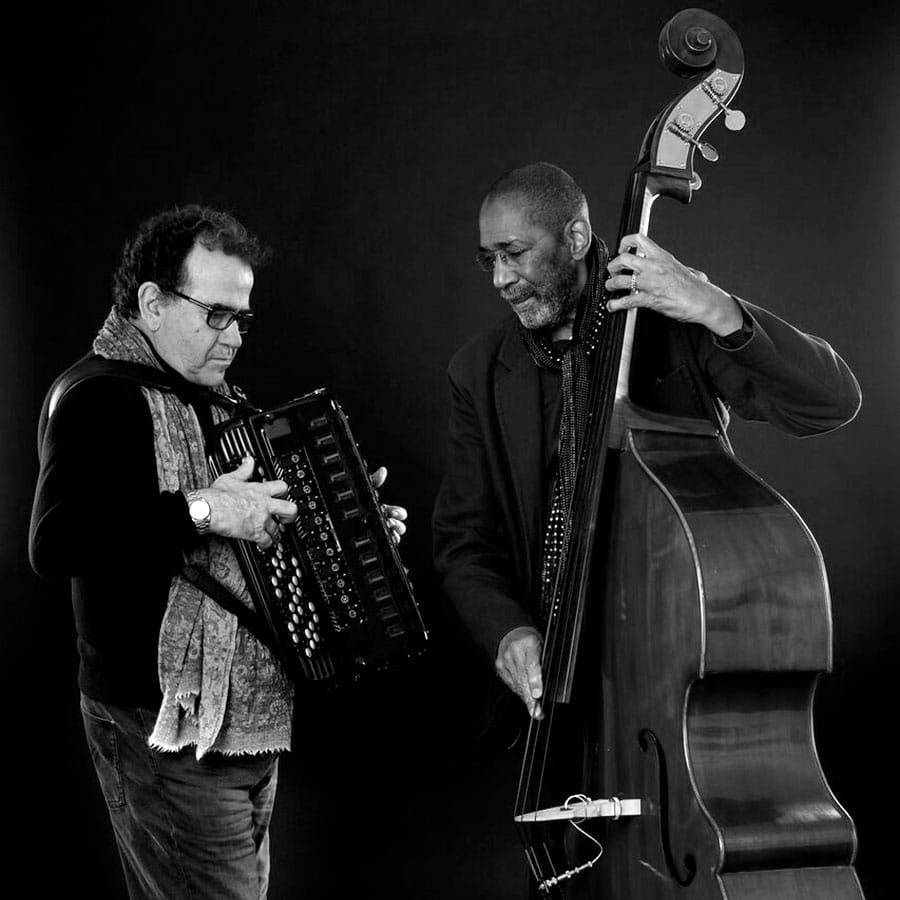 26 years ago, Ron Carter and Richard Galliano met on a tour.
The duet enjoyed each other and pleased a very wide audience. An album came out which was a very critical success: "Panamanhattan".
A double bass, an accordion: the formula is stripped, the result of an unheard-of richness.
Let us find an excerpt from a critique of our colleague Thierry Quénum in 1990: Richard Galliano seeks, explores and sets milestones. With his immense baggage as a dance and studio musician who accompanied the top of the basket of French song, his love of jazz, his feeling, his creativity and his taste for the encounter that made him rub the blades and the bellows from his accordion to the top of French jazz. Here, in public, and without a net, he duets beautifully with a modern bass monument, ex-travel companion of Eric Dolphy, Miles Davis … The two men, between whom one feels a great mutual respect, share the original repertoire that complement standards, and we are also delighted to hear 'our' Richard improvise with a huge heart on the themes of the great Ron than to feel the latter perfectly at ease on the compos perfume 'of our home' of the accordionist from Nice.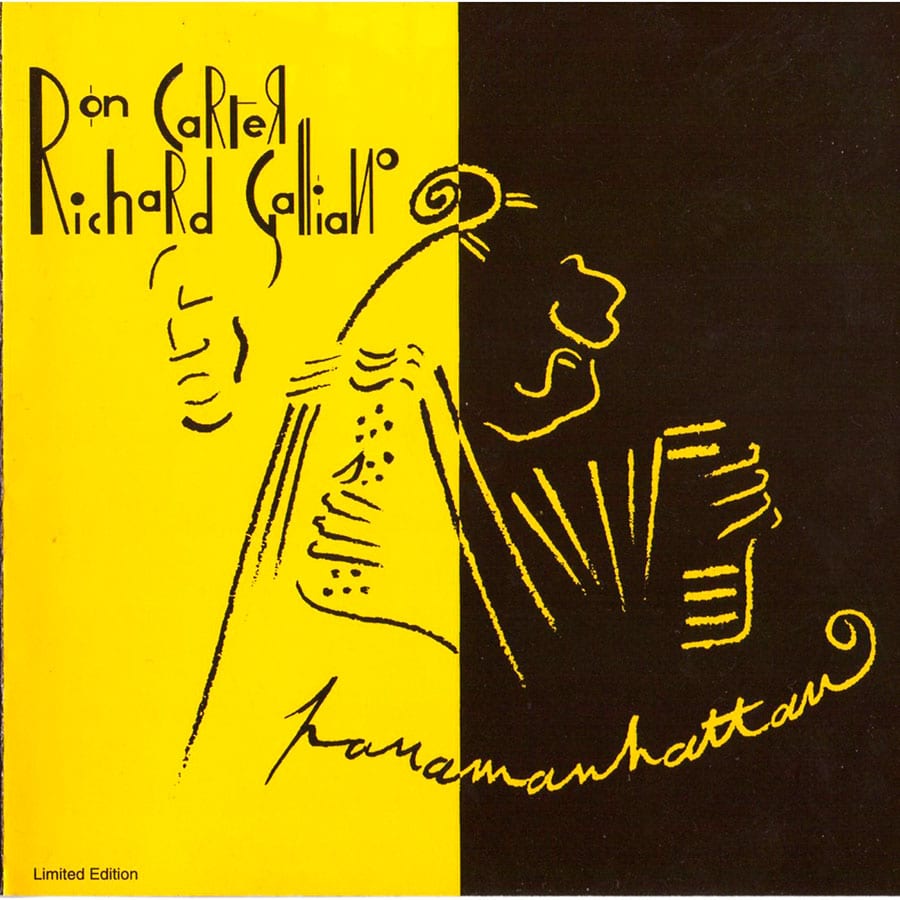 Between the urban poetry of Richard Galliano – the artist who pulled out the "piano with braces" from the popular dance music to re-establish its prestige and the beautifully wooded rebound of Ron Carter, a living legend of his instrument, settled a refined dialogue, an accomplice and always close to the heart. The chamber jazz all delicate curves and loose, at its highest level.
Wednesday November 1 at 08:30PM
at the great Auditorium