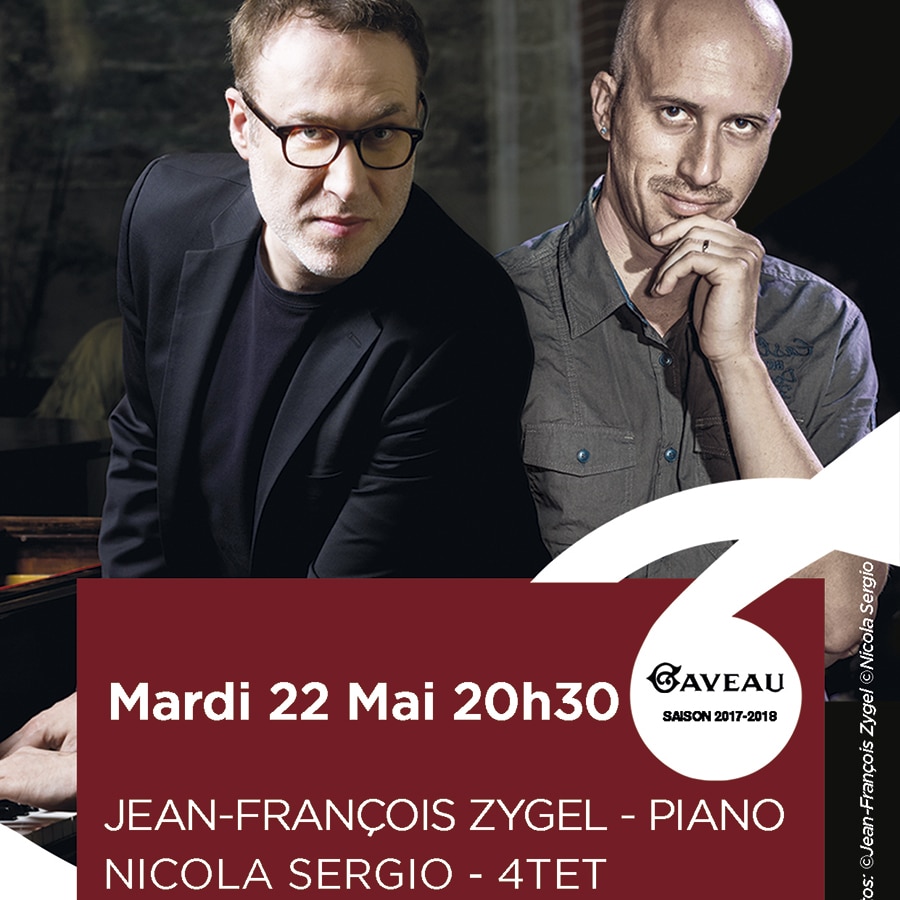 Music for Nepal.
Jean-François ZYGEL, the famous pianist and composer, maestro in classical music improvisation, will play for Nepal. He will meet Nicola Sergio, Stéphane Kerecki, Fabrice Moreau trio with a guest: Jean-Charles Richard, for an evening where they will compete for prowess to connect classical music and jazz, Paris and Kathmandu.
Organized by the humanitarian association Partage dans le Monde, this exceptional concert will contribute to the financing of the missions and actions of the association in Nepal. This evening will be held thanks to a partnership with the prestigious Salle Gaveau of Paris.
La Salle Gaveau thus supports the work done by Partage dans le Monde among poor populations, particularly struck by the earthquakes of April and May 2015.
Line Up :
Nicola SERGIO, piano,
Stéphane Kerecki, doublebass
Fabrice Moreau, drums
Jean-Charles Richard, saxophone.
Nicola SERGIO will play compositions of his last four albums ("Symbols", "Illusions",
"Cilea mon amour" and "Migrants").
Second part: Jean-François Zygel
For the occasion, Jean-François Zygel will propose a series of colorful improvisations and singulars inspired by Nepal and its culture.
The artist will also open his improvisations to the world of jazz in duet with two musicians from the previous group: Jean-Charles Richard on saxophone, then Nicola Sergio on piano for a great four hands.
This evening "Music for Nepal" will be a unique opportunity to discover or rediscover these great musicians, gathered around mutual aid and solidarity.
About Partage dans le monde :
Partage dans le monde is a French humanitarian association, financially autonomous, created in 1993 to provide medical and social assistance to the poor, mainly in India and Nepal. It intervenes in remote villages, isolated from any medical circuit.
The association is composed exclusively of volunteers, the bulk of the forces and finances being devoted to actions in the field, which keeps operating costs to a minimum.
For more information: www.partagedansemonde.com
The concert begins at 20:30 at the Salle Gaveau in Paris, Tuesday, May 22.
Reservations:
By Internet: on the site of the Salle Gaveau, Fnac, Billetreduc
By phone: +33 (0) 1 49 53 05 07
Ticketing on site: Monday to Friday from 10h to 18h and 1h before each concert
Salle Gaveau, 45-47 rue La Boétie 75008 Paris – Metro Miromesnil lines 9 and 13