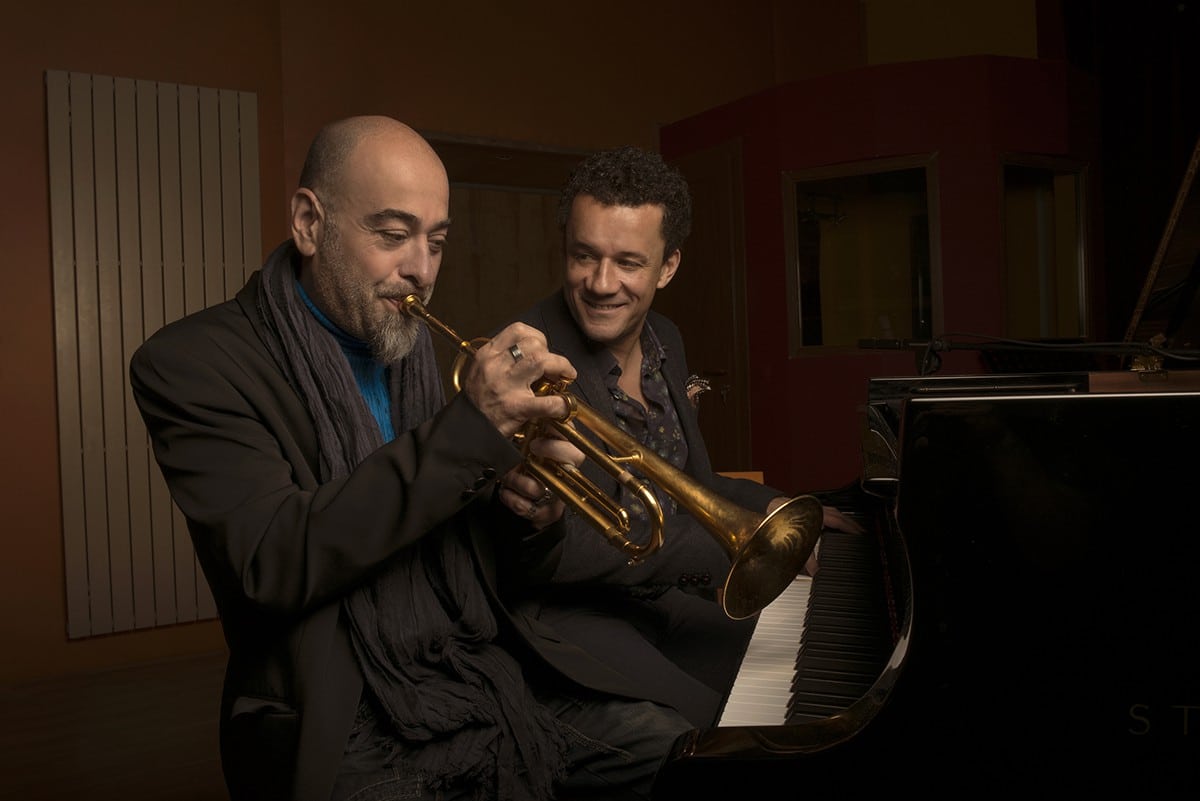 Opening concert of the Jazz Festival in St-Germain, Paris
Jacky Terrasson 5tet "A jazz night around Ravel" with Lionel & Stéphane Belmondo, & the Quatuor Equinoxe // Thursday, May 19 at 9 pm, in University Panthéon-Assas.
The Franco-American pianist Jacky Terrasson has recently declared to the press that Maurice Ravel's compositions, colors and harmonies are a great source of inspiration for jazz musicians. With his amazing improvisations abilities, he plays music and he plays with music. On the other hand, Maurice Ravel was the most influential personality of the French music in the beginning of the 20th century. He untitled the second movement of one of his violin and piano sonata in 1928: "Blues". He also invited Americans in the revue Musical Digest: "Take Jazz seriously". Eighty-four years after his death, who better than Jacky Terrasson, Lionel and Stéphane Belmondo to honor Maurice Ravel's sensibility, his syncopated music, and his expressive melodies and "blue notes"? Jacky entrusted the saxophone player Lionel Belmondo to take the musical direction. Belmondo then selected specific and intimate pieces or Ravel's work on which Stéphane will be able to express his sensibility that makes him stand out throughout Europe. The meeting point between the compositions and the inspiration for improvisations will be carried by the Quatuor Equinoxe. A beautiful occasion to recognize Ravel's modernity, and to celebrate the freedom of improvisation with great musicians: a true "all stars" from the French and worldwide jazz world.