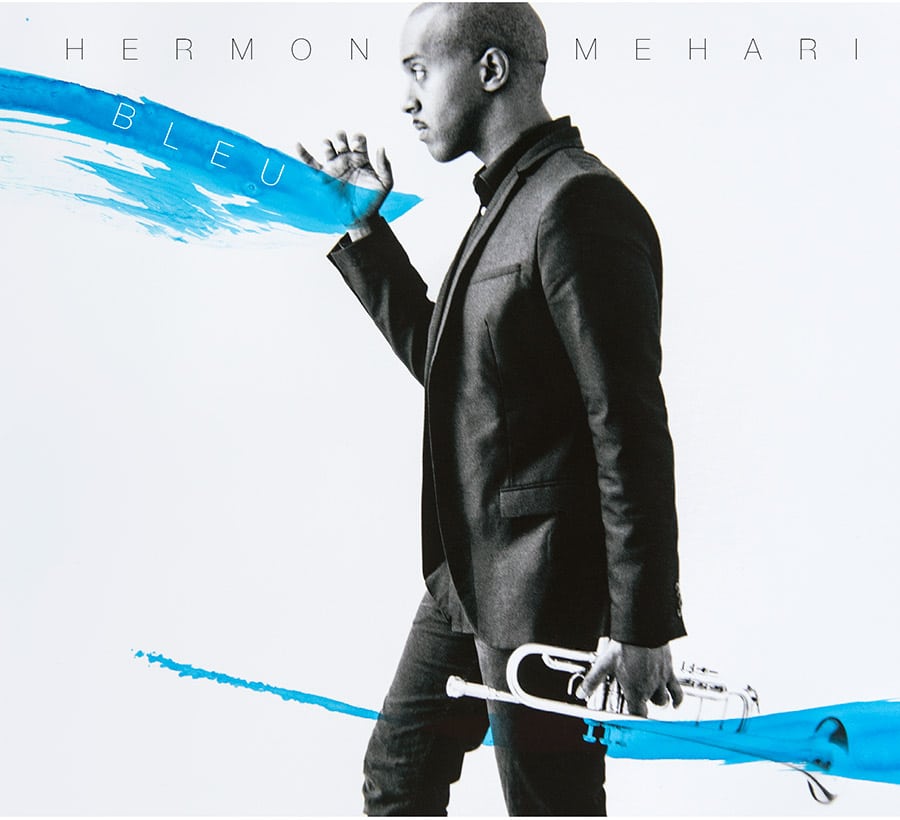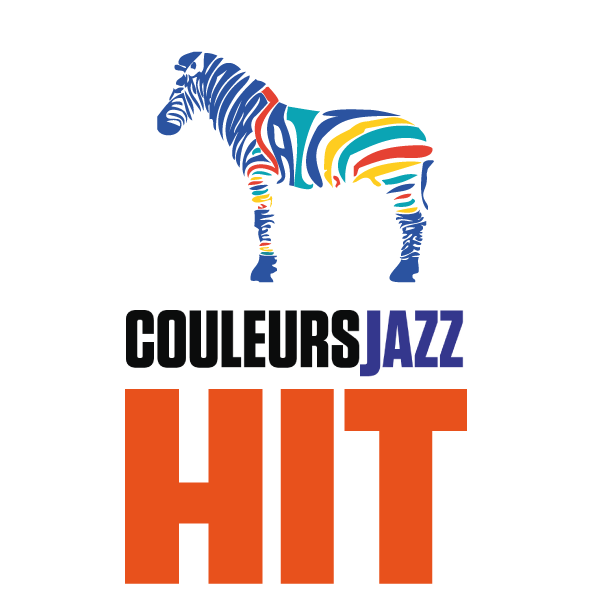 Young trumpet virtuoso Hermon Mehari comes to us from Kansas City, and now spends more and more time in Paris. We asked him to tell us about "Blue", his first album, and one that we've selected with great pleasure.
What's striking right away is the maturity and mastery of this emerging talent, able to produce truly modern jazz while remaining firmly anchored in the American traditions of the West Coast.
His peers were obviously convinced too, since he was able to bring together a prestigious combo, with Aaron Parks on piano, among others….
Let's bet that you'll be hearing more from us about Hermon Mehari.
Couleurs Jazz – What prompted you to do this project « Bleu » Why?
Hermon Mehari – I recorded the project  « Bleu » because I felt it was time to put out my musical statement as a leader. This album reveals my concept in what I value musically– through the choice of personnel, the choice of composition and how I play on it. On a personal level, I have had all these thoughts and ideas and realize that the best way to convey them was to finally step out and do these things under my own name.
CJZ – What do you expect from this project ? What is it that affects you ?
HM – « Bleu » allows the world to see me in the way I want to be presented. Although it is a jazz album, you will find that none of the songs sound the same or have similar aesthetics. At the same time, I feel that with the band I selected, there is a flow throughout that still makes the compositions work together cohesively. From a career perspective, my previous efforts have been with a group that I co-led called Diverse, so having my own project under my name is very important.
CJZ – What do you think about modern Jazz? About music in general ? About its diffusion ?
HM – At this point, I believe modern jazz is a very broad genre. You can listen to one artist and the next, and they will sound nothing alike. Someone like Lionel Loueke sounds completely different than Robert Glasper, who in turn sounds nothing like Ambrose Akinmusire. At the same time, I believe there are still certain regional associations that can be made. Artists from the Midwest have a certain "body" or "heart" to the music that I really enjoy– and I believe this even dates back to someone like Charlie Parker's aesthetic. Or Freddie Hubbard. Or Coleman Hawkins. You can hear it in the recent projects of artists like Logan Richardson, Peter Schlamb and Matt Villinger.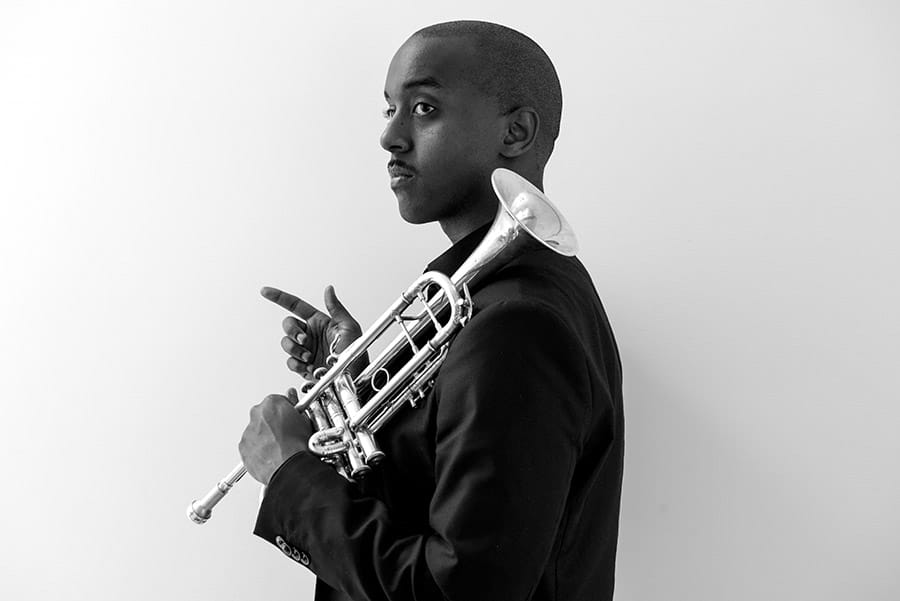 CJZ- What would you like to say about your musicians ? (What a line up !)
HM –The lineup on « Bleu » is quite a dream team for me. I was able to pick all of my favorite players. What's very important for me on an individual basis for these musicians is that they all play very melodically. Knowing that a jazz record is mostly solos, I felt that it was important that everyone on it has a strong melodic presence. Additionally, on a group level, I knew these musicians could achieve a sound that would fit my aesthetic. I needed them to be steeped in the tradition, to play with presence, to be able to interpret different styles of music and to be open to trying different things in the studio. Ryan J. Lee and Peter Schlamb are long time collaborators of mine, and are beginning to take the music world by storm. They are important anchors for me with this ensemble. Logan Richardson has been a big inspiration for me– in the way that he innovates with his concept of improvisation and composition. Rick Rosato is one of the best bass players I know, and I knew he would sound terrific with Ryan. Last but not least, having Aaron Parks really brought so much to the group. His ears and intuition really brought the recordings sessions to a whole different level.
CJZ – Your life between Paris and USA, somewhere else ?
HM –I have been going between Paris and Kansas City as my musical bases. Paris has afforded me the opportunity to build upon the great scene that already exists here. There is a great contingency of American expats here– guys like Joe Sanders, Logan Richardson, and Jeff Ballard for instance. At the same time, there is quite a large scene of French musicians and musicians from other places as well and lots of potential for things to happen here. It's exciting– and it should be. The Parisian jazz scene has had a long history! Kansas City, the same way, is also very strong. You can hear great music any night of the week, and there is support for this music as well. It's one of the major cities that developed this music, along with New Orleans, Chicago and New York City. I think you can see that in the strength of those musical communities as well.
CJZ – And thereafter, news and projects ?
HM – As of now, I am working on performances and tours for « Bleu » both with full band and smaller versions of it. Like many artists, I am already conceptualizing my next project. In subtle ways, « Bleu » hints at the direction I will take in the future.
Lineup :
Aaron Parks, piano
Logan Richardson, saxophone alto
Peter Schlamb, vibraphone
Ryan J Lee, drums
Rick Rosato, double bass