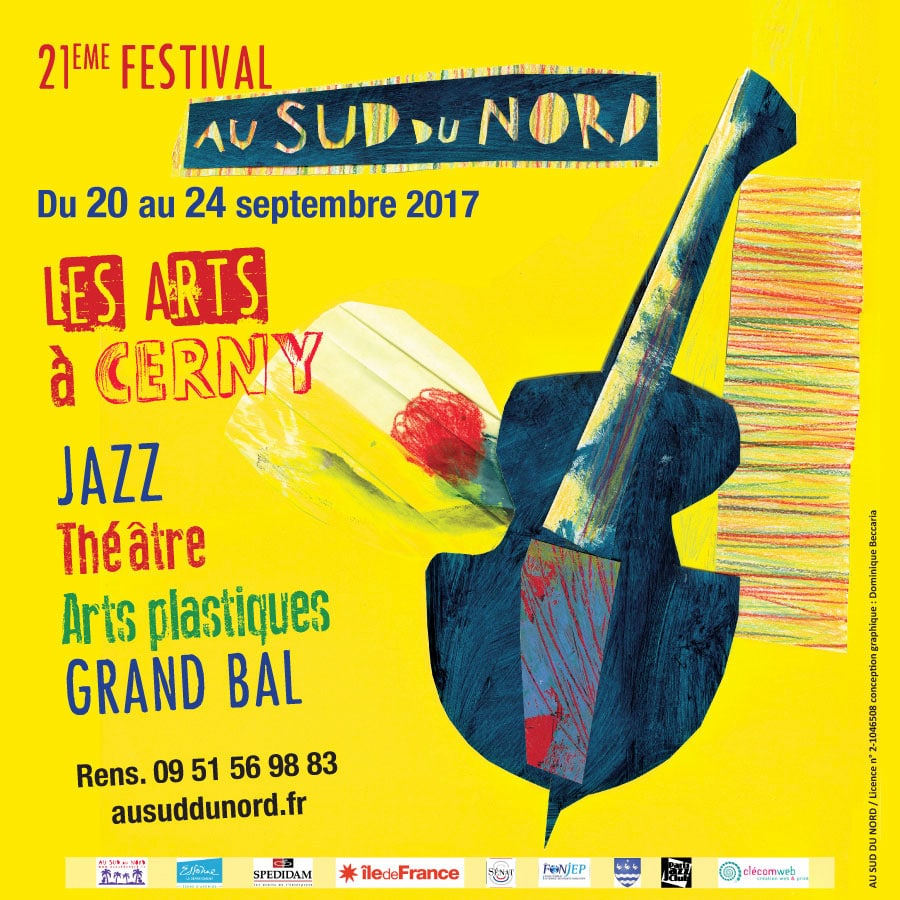 Au Sud du Nord (In the South of the North) is a festival that rhymes with convivial, which lasts five days, from September 20 to 24 and which takes place in south… of Paris. Jazz (good) but also theater, painting, art in general.
But Au Sud du Nord, it is also an association that proposes Jazz concerts all the year long with Laccaravane which passes in the towns and villages of the county, and then settles during five days in a town or a village during September.
Also available are Café-docs, once a month in Cerny's hall, Sculpture workshops, a material solidarity park to rent show-material
at a lower cost for cultural performances.
La cie Laccarrière with Philippe Laccarrière, a bassist and composer who continues his journey between performances and concerts.
Philippe is the artistic director of this festival. Internationally renowned musicians, every year, attend this event that has become a must.
This year the programming is still remarkable, judge rather:
Christophe Marguet-Daniel Erdman Duet feat. Henri Texier  with Claude Tchamitchian for « Three Roads Home », The Tortiller-Corneloup duet, Marc Buronfosse and his quintet AEGN, Yves Rousseau-Jean-Marc Larché duet, Lemerle Quartet, Captain (ex Captain Mercier), Olivier Hutman trio…
The association has always preserved the friendly, accessible and festive character of music by opening up to other artistic forms: theater, with local companies like that of Romain Bouteille in Etampes or less known as the workshop the Compagnie DuMalAssis in Cerny, which will present their performances during «Apéros-théâtre», meetings of plastic arts, debates, musical animations for the children. The association returns to its original tradition by proposing a great dancing on Saturday evening and Sunday afternoon.
By choosing crossbreeding and diversity, this event wishes to demonstrate that "better living together" is not only a slogan but the fruit of the work of many volunteers, employees, artists and institutions.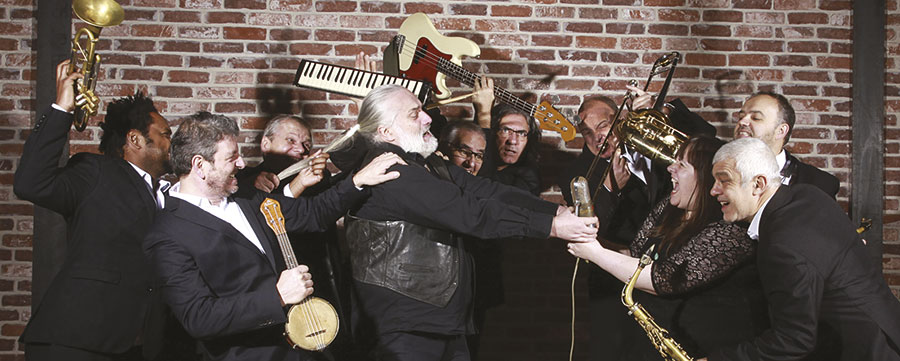 Captain