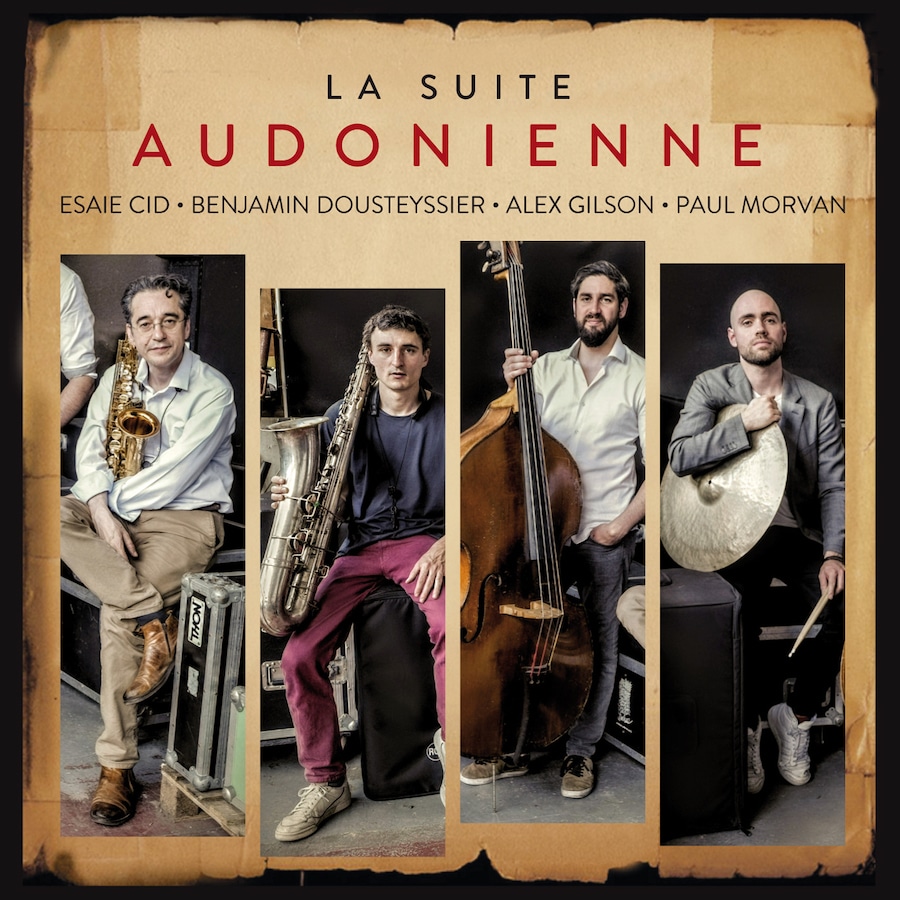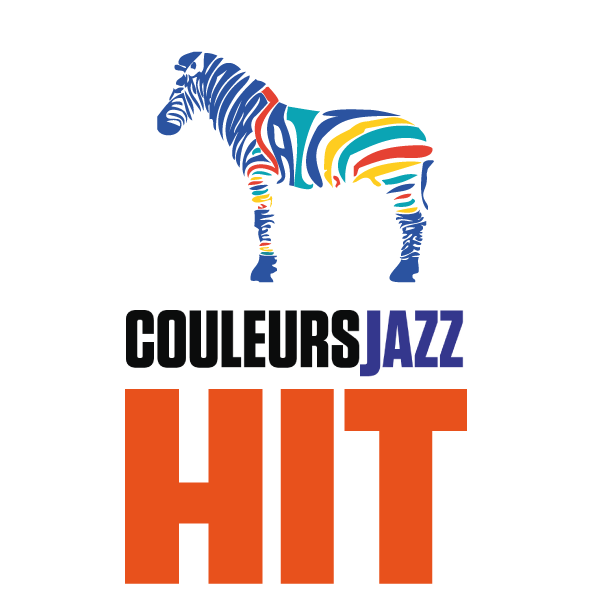 For this fourth album under his name, Esaie Cid has chosen a rather rare formula: a quartet without piano or guitar where his alto sax and Benjamin Dousteyssier's baritone are only supported by a bass and drums.
One immediately thinks of the association of Paul Desmond and Gerry Mulligan on the famous "Two of a Mind" of 1962. But the comparison stops there.
Not only because on one piece the two saxophonists swap their instruments for a clarinet and a soprano sax (that Dousteyssier uses on one more tune) bringing a new color to the quartet.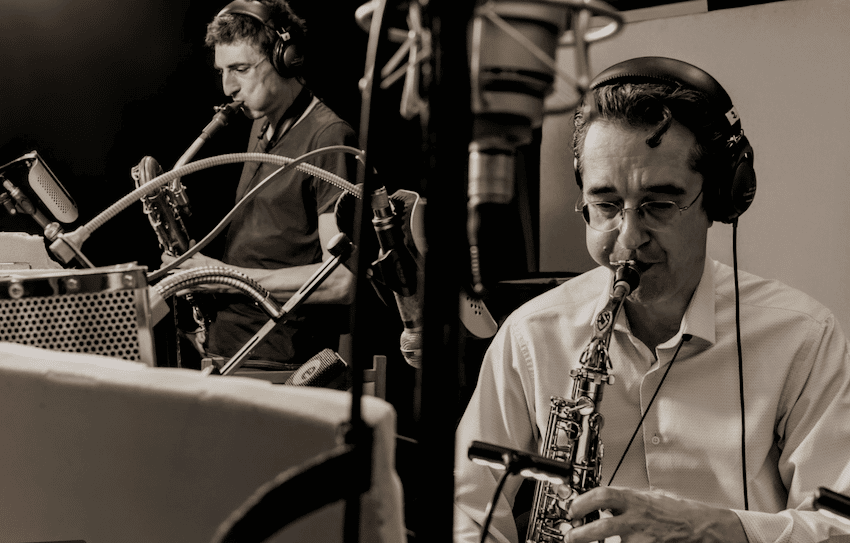 On the other hand, Esaie Cid does not look back and indeed the repertoire is entirely from his pen and constitutes a "suite" dedicated to the city of Saint-Ouen where he lives. Cid's compositions are mostly lively and give the blowers the opportunity to express themselves abundantly as soloists. Inspired choruses which smell good the West Coast jazz, the favorite style of the Catalonian altist who prolongs this aesthetics without nostalgia and with a joyful and cheerful verve.
Supported by young musicians with asserted personality, Esaie Cid confirms here that he is not only an inspired saxophonist but also a talented composer and a leader who knows how to surround himself well and whose course is always a pleasure to follow, besides his activity as a sideman.
Line up :
Esaie Cid: alto sax, clarinet, composition
Benjamin Dousteyssier: baritone and soprano sax
Alex Gilson: bass
Paul Morvan: drums
La Suite Audonienne  is an album Fresh Sound Records
This Couleurs Jazz Hit is also selected in the "Best of Couleurs Jazz Week" on Couleurs Jazz Radio
Photos©Thibault Saladin
How did you start playing the clarinet?
I started playing classical clarinet at the age of 11 at the Barcelona Conservatory. The first desire came from jazz because my older brother was a great music lover and I had discovered with him recordings of Sidney Bechet on clarinet. I quickly understood that I would not learn to play jazz at the conservatory, so I started to play at home on records. After a while I met people who played jazz and I started to play with them in the New Orleans style. Then I met Oriol Bordas, a multi-instrumentalist and vibraphonist who, in the early 90s, started a big band and began teaching. He is the one who put my foot in the door.
Interview by Thierry Quénum
What were your influences at that time?
Esaie Cid: Mostly Johnny Dodds on clarinet and Charlie Parker on alto saxophone, which I started to play more and more. I worked on everything between Johnny Dodds and Charlie Parker and even after Parker. The West Coast influence came later: one day I was listening to an Art Pepper record and I found that his phrasing and his sound matched what I was aspiring to. That's when I listened to that music more closely. But I think Art Pepper inspired me because he had a connection with Lester Young, who I had listened to a lot. But many other musicians influenced me and the most important one is Louis Armstrong. There is also Benny Carter, Coleman Hawkins, Lucky Thompson, Hank Mobley, Sonny Criss, Art Tatum, Clifford Brown… The musician that I picked up the most is Clifford Brown for his lyricism and his intensity but these influences, these things that touched me, it is the work of a whole life. All these musicians that I have named I have carried within me for years. The construction of an own language is not only chronological.
When did you come to France?
The dynamism that was created around Oriol Bordas was very formative for young musicians like me, but after a while there was not much happening in Barcelona in terms of jazz and that's when I decided to come to France because I had a friend, a gospel singer, Emmanuel Djob, who had a foothold in Montpellier and who invited me to join him. In Montpellier there was a very intense life around gospel music and I created a group halfway between jazz and gospel music which recorded three albums, and it is with this group that I went to Paris in 2005. I moved to Saint Ouen where I still live and where I immediately felt very comfortable.
When did you start to meet French musicians in Paris?
At the beginning I was mainly dedicated to this gospel group with which we recorded a third live album. Then the group disbanded and I started networking to work as a sideman. I met guitarist Gilles Réa, bassist Samuel Hubert, drummer Mourad Benhammou and we started to work together. Then I had the opportunity to join the orchestras of drummer François Laudet, the big band of Michel Pastre, the orchestra of Claude Tissendier… and I still continue to play with these bands.
When did you consider recording your first album under your name?
The idea of recording under my name had been tempting me for several years but I couldn't hear the thing in my head and I wasn't in a hurry. Things became clearer during working sessions with Gilles Réa, Samuel Hubert and Mourad Benhammou. After a while I had enough repertoire to consider recording. I proposed the project to Jordi Pujol of the Fresh Sound label and he liked it a lot, moreover he told me he wanted to work on the long term and so I published "Maybe Next Year" and then three other records on his label.
Your next two records are dedicated to Kay Swift's music. She is not very well known. Can you tell us about her?
The first time I spotted Kay Swift's name was on a Sonny Stitt record where he played "Fine and Dandy". After that I often played that song and one day I came across the score of "Can't We Be Friends?" and I noticed the same author's name so I wanted to know more. She was a child prodigy. She was destined to become a classical concert performer and she studied composition very seriously. Then at 20 she married a banker who loved poetry and song. His salon was frequented by composers from Tin Pan Alley and it was there that she met George Gershwin who advised her to write popular music. Gershwin, who was self-taught, consulted her extensively about her knowledge of music and they became lovers. Kay Swift's music is seemingly simple but in fact there are many subtleties. I arranged it in the aesthetic that I like, which is between bop and West Coast. But in fact what interested me in this work is that when I deciphered these themes on the piano I said to myself several times: "This could have been a standard!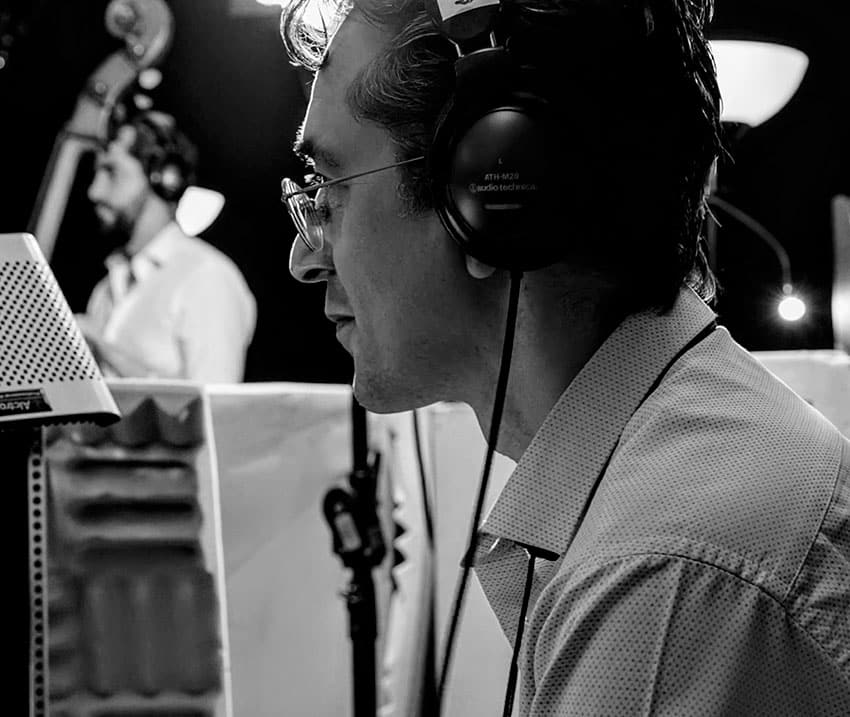 On your first three records you use the guitar as a harmonic instrument. Why do you prefer it to the piano?
It took me a long time to like the guitar in jazz and then at some point I clicked. There is one thing that I particularly like about the guitar as an arranger, and that is that in addition to being able to do accompaniments and solos, it can be integrated into the blowing section as an additional brass instrument, and that the piano cannot do.
Let's talk about your work as an arranger. Are you self-taught or did you learn it ?
At first I started by listening to the records and picking out the parts to understand how it works. Then I proposed arrangements in some of the small bands where I played to see what worked and what didn't. Then I took lessons with Jean Gobinet who is an excellent arranger and a very good teacher.
We come to your last record, the "Suite audonienne", for which you wrote the whole repertoire and where you recorded in quartet with a baritone sax and a rhythm section.
I had already composed for the gospel group I mentioned earlier, but after that I didn't compose much. On my first record with Fresh Sound there are two compositions by me, for example. For the "Suite audonienne" it came from the heart. As I like this city of Saint Ouen very much and I am curious about its history, I had in my head several subjects concerning it. Then the idea came to me to put these subjects in music and it came little by little until I had the material for a record. As far as the instrumentation is concerned, things came quite naturally: I had started to work with saxophonist Benjamin Dousteyssier, who also lived in Saint Ouen at the time, and one day during a session we did together I felt a very strong connivance and I told myself that it was with him that I wanted to make this next record. The rhythmic I met during the concerts which took place in the street or on terraces in the spring after the lockdown. Bassist Alex Gilson and drummer Paul Morvan played every Sunday at the Café de l'Eglise, near the Gare de l'Est, where there was a great atmosphere. That's how the quartet was born.
This is your new group but the others continue to exist, right?
Yes, of course. They are parallel projects. The last quartet played for the first time before the recording at the Saint Ouen sur scène festival in August 2021. The repertoire was not complete but we were able to collaborate with a video artist friend, Thibault Saladin, who participated in the concert by projecting giant photos he had in his archives. So the project can be presented as a concert or as a show.