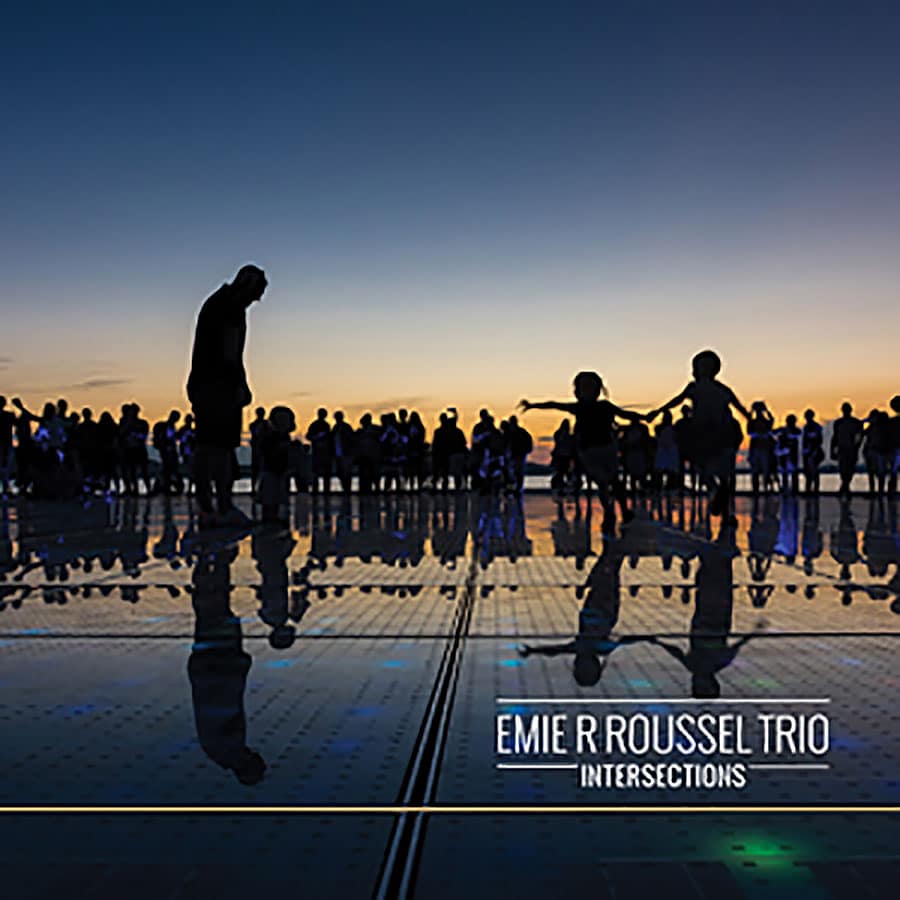 For the Release of her album "Intersections", EMIE R ROUSSEL TRIO is at Studio de l'Ermitage.
Winner of the "Félix de l'Album jazz of the year 2015 at the ADISQ for her third album Quantum.
Prize Opus 2013-14 for her record Jazz Record of the year for her previous album "Transit",
Emie R Roussel and her trio has become a staple of the current Canadian jazz scene and has experienced a meteoric rise since 2010.
Having had the privilege of presenting its music in 11 countries on 4 continents in less than two years, the trio returns inspired and more complicit than ever with this new project, Intersections.
Ce Emie R Roussel Trio is to discover at Studio de l'Ermitage Friday March 9 at 09:30pm.
Read and watch our previous album chronic here
Lineup
Emie R Roussel : Piano, keyboard
Nicolas Bédard : Double bass, electric bass
Dominic Cloutier : Drums
Couleurs Jazz and le Studio de l'Ermitage are happy to offer you 10 tickets (5 X 2) for this unic concert.
Please, would you subscribe on Couleurs Jazz site and ask for : "1 or 2 tickets for Emie R Roussel Trio – March 9 at Studio de l'Ermitage, Paris" indicating your contact details: tel and email address.