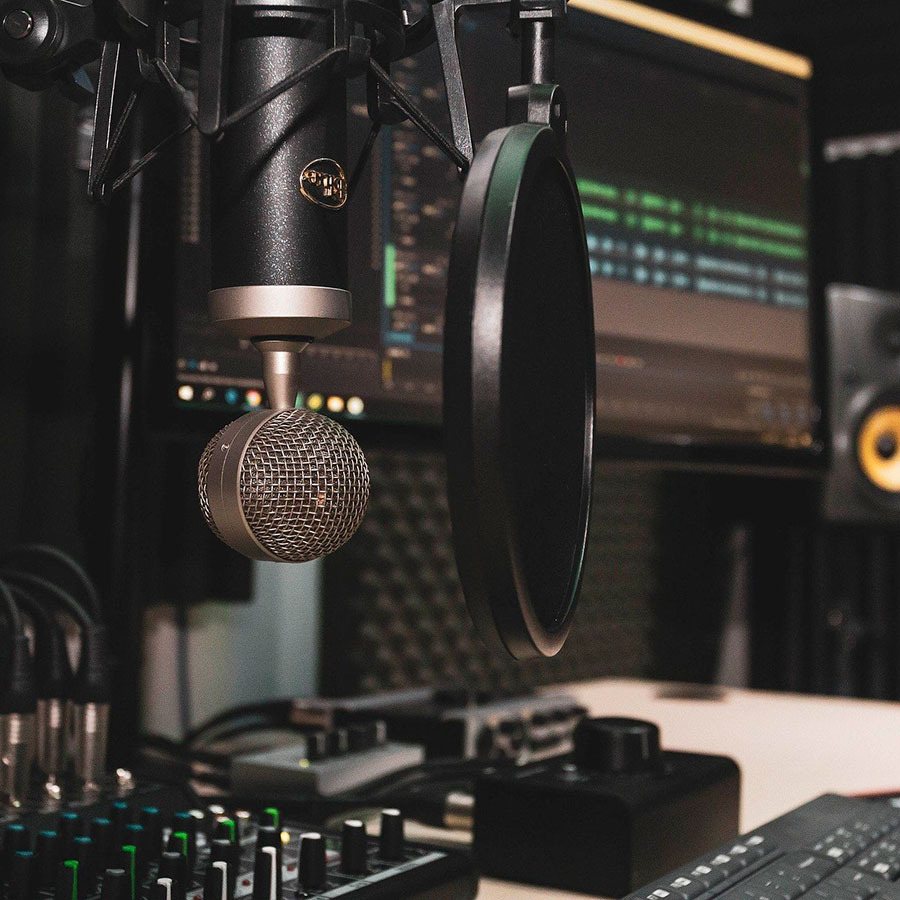 Couleurs Jazz Week #60 – Podcast 20th July 2020
Where you'll hear:
« Round Again » of the all star quartet composed of Brad Mehldau, Joshua Redman, Christian McBride and Brian Blade ;
« New Saxomania » by Claude Tissendier ;
« Arctic Riff » by Polnish pianst Marcin Wasilewski and his trio and guest musician Joe Lovano ;
« Electrified Django 1947 « , a magnificient cd box about the last musical period of the great gypsy jazz guitarist ;
« Round the World » by the duo Jana Herzen and Charnett Moffett ;
« Pistils », the latest album of pianist Rajiv Jayaweera ;
« La Flor » by Ana Carla Maza ;
« Come to My World » by pianist Jo Kaiat ;
« Ascension » by the Black Art Jazz Collective ;
And finally, the album « Symphonie Pacific » by Greg Foat.

Ladies First #39 – Podcast July 2020
Where you'll hear :
-the theme song "Blue Prelude" by Tricia Evy
–Lada Obradovic Project
-Rokia Traoré
-Uwe Oberg/Joe Fonda/Lucía Martínez
-Elisabeth Kontomanou
-Lieven Venken / Rene Hart / Anat Fort – Trio
-Patricia Cano
-Ania Paz
-Vi Redd
-Ron Carter with Renee Rosnes, Ron Carter, Jimmy Greene & Payton Crossley
-Nomfundo Xaluva
Couleurs Jazz Week #59 – Podcast 6th July 2020
Where we will talk about:
« Dream Circus » by Misha Mullov Abbado ;
« Suite April 2020 » by Brad Mehldau ;
« Swing is the Thing » by the Jesper Thilo Quartet ;
« Serenity Island » by Israelian pianist Nuphar Fey ;
« Iron Starlet » by Connie Han ;
« Hero Trio » by Udresh Manhanthappa ;
« Swallow Tales » by John scofield, Steve Swallow et Bil Stewart ;
« In Commn 2 » by Walter Smith III ;
«  Warmer than Blood" by Chris Montague ;
" In the Heat " by Kenny Warren ;
And finally « Wild Poetry " by David Patrois.
Ladies First #38 – Podcast May 2020
Where we'll talk about :
the theme song "Blue Prélude" by Tricia Evy
Myriam Alter
Rachel Therrien
Emie R Roussel Trio
Noel Akchoté, Sarah Murcia
Thomas Dutronc, Youn Sun Nah
Yoko Miwa Trio
Antoine Karacostas Trio, Cybèle Castoriadis
Zule Guerra/Blues de Habana
Ladies First #37 – Podcast March 2020
Where you can listen to:
the theme song by Tricia Evy
Mariane Bitran Alain Apaloo
Ludivine Issambourg
Gino Sitson, Sara Caswell, René Geoffroy
Melissa Pinto
Sophie Alour
Viktorija Gečytė & Go Trio
Pat Metheny
Sinne Eeg & The Danish Radio Bigband
Sarah Lancman
Julie Campiche, Manu Hagmann, Clemens Kuratle, Leo Fumagalli

Couleurs Jazz Week #58 – Podcast 22nd July 2020
Where we will talk about:
« East – West » by the Jazz at Berlin Philarmonic X  ;
« Les Heures Propices » by vibraphone player Franck Tortiller and guitarist Misja Fitzgerald-Michel ;
Ray Lema  who is paying tribute to Franco Luambo  with « On entre Ko on sort OK » ;
The album « Direct to Disc Sessions » by saxophonist Gary Bartz with the London septet Maïsha;
The Amphitryo and their album « Cheval de Troie » ;
The groupe Holy Hand Grenade from Montellier with their debut album « Perfectly Parked »  ;
The second album of the jazz funk band Cissy Street, « La Tour du Pouvoir » ;
The 5th album of Gogo Penguin from Manchester;
The quintet Isthme and their album « Mirages » ;
And to finish, we'll listen to the album « If You Listen Carefully The Music is Yours » by Gard Nilssen with the Supersonic Orchestra.
Couleurs Jazz Week #57 – Podcast 05.06.2020
Where we will talk about:
The album « Atlantico»  by gypsy jazz guitarist Fapy Lafertin ;
The album « The Dead Don't Dream » by Finnish trumpet player Verneri Pohjola ;
A new track by Swiss pianist Félix Stussi with a Parisian double bass player now living in Québec, Olivier Babaz ;
A track by Groope Strata, created by Scottish drummer Graham Costello ;
The album « A Bella Vida»  by Oboe player Jean-Luc Oboman with the trio Aquarela ;
The album «Waveteller» by Australian double bass player Michael Mear ;
We'll chase some butterflies with Danish double bass player Anne Mette Iversen ;
The album «In Geometry» by Luxembourgian singer and pianist Claire Parsons ;
And to finish, the album « The Kind of Happy One » by Swiss pianist Marie Kruttli
Couleurs Jazz Week #56 – Podcast 11.05.2020
Where we will talk about:
An estonishing album by Robbe / Gloaguen Quartet, « Gardez votre Sang Froid » with compositions of François Tusques ;
The album « Afro Blue » by Dee Dee Bridgewater initially edited in Japan and published in a remastered version this week ;
Philippe Coignet and the group EHA with their album « Paris Rio New York » ;
A new live track by Fred Nardin with his trio at the Parisian jazz club New Morning ;
The album « Jazz Rock » by Soleil Levant. Traditional Japanese music by the Sawai Brothers ;
The recently published album « Petite Fleur » by singer Chloé Perrier ;
The album « Balkans Gipsy » by Romanian clarinetist  Ioan Streba ;
« Promontoire » by Benjamin Moussay released by ECM ;
The album « Imaginary Stories » by Gabriel Midon ;
Another solo piano album by

Jon Balke

released by ECM   ;
One of the new talents of the English jazz scene, Creature with his trio ;
And last but not leats, Ferdinando Romano and his guest Ralph Alessi on the trumpet on his new album « Totem »…
Couleurs Jazz Week #55 – Podcast 04.05.2020
Where we will talk about:
The last album of saxophonist Baptiste Herbin, released by Space Time Records, « Vista Chinesa »;
The album « Luz » by Sambuca ;
The soundtrack of the new Netflix series « The Eddy » ;
A recently published album by Keith Jarrett, which was recorded during a live concert in Budapest;
The very personnal solo album « The journey, the Bonuses » by guitarist Lionel Loueke ;
A track by Norah Jones who just published « Tryin' To Keep it Together »;
The album « Angels Around » by guitarist Kurt Rosenwinkel ;
And the last album by Orin Evans, « A Time for Love »
Couleurs Jazz Week #54 – Podcast 27.04.2020
Where we will talk about:
Félix Stüssi and his «G Jam Blues »
Vladimir Torres – « A Gabriel solo le gusta Bailar » ;
Merakhazaan – « La Caresse » ;
Pierre Marcus – « Nostalgia in Time Square » ; 
Gregoire Maret, Romain Collin & Bill Frisell – « Brothers In Arms » ;
Duo Fines Lames – « (Inédit) Made In France » ; 
Matthieu Saglio, Nils Petter Molvær & Steve Shehan – « Amanecer » ;
The Jakob Manz Project – « Thunderbird » ; 
Thierry Maillard Big Band – « Zappa Forever » ;
Jaga Jazzist – « Tomita »
Couleurs Jazz Week #53 – Podcast 20.04.2020
Where we will talk about:
The quartet ATACAMA 
The Gismo Graf Trio –
The Oridano Gypsy Jazz Band
The virtuoso Stochelo Rosenberg with gypsy jazz pianist Jermaine Landsberger
And finally the incredible story of Black Sabbath in Jazz, Jazz Sabbath…
Couleurs Jazz Week #52 – Podcast 13.04.2020
Where you'll hear new albums from:
New York based Isralian double bassist Omer Avital and his Quantar Quintet ;
Famous singer Hailey Tucket from Texas;
Saxophonist Wayne Escoffery ;
American crooner, writer and composer Curtis Stiger ;
Flutist and saxophonist Jimmy Greene ;
The first disc of English guitarist Rob Luft ;
And an album that was published in February but took some time to make it's way to us: Wayne Shorter accompanied by other giants of jazz : Live at Lincoln Center…
Couleurs Jazz Week #51 – Podcast 06.04.2020
Where we'll talk about:
Double bassist Alain Bedard, l'Auguste Quartet and his group from Québec;
American singer Kandace Springs ;
Pianist Jérémy Bruger and his trio;
Pianist Igor Gehenot and his quartet;
Belgian bass player Félix Zurtrassen with his quartet;
German pianist Florian Ross and his quartet;
Guitarist Jean-Philippe Bordier and his quartet;
Italian pianist Stefano Bollani wth his solo project ;
The Mystère Trio Quartet from Toulouse ;
And finally, Italian pianist Roberto Magris and his quartet.
Couleurs Jazz Week #50 – Podcast 30.03.2020
Where we'll talk about:
Saxophonist Franck Wolf ;
Singer Marie Mifsud ;
Trumpet player Rachel Therrien ;
The quartet Ytré ;
Saxophonist Lakecia Benjamin from New York;
The Jazzrausch Bigband ;
Singer Gwendoline Absalon from Reunion Island;
Violon legend Stéphane Grapelli ;
Singer and pianist Laila Biali ;
And finally, trumpet player Avishai Cohen.

Couleurs Jazz Week #49 – Podcast 23.03.2020
Where you'll listen to:
The African duo Tony Allen & Hugh Masekela ;
Israelian pianist Nufar Fey and her trio ;
Belgian singer Davind Linx ;
Cuban guitarist, singer and percussionist Joel Hierrezuelo ;
Californian saxophonist Sam Gendel ;
Swiss guitarist Louis Matute and his quartet;
Belgian gypsie jazz guitarist Wawau Aldler;
Trumpet player Rémi Gaudillat and his sextet;
Pianist Michael Vigneron and his trio;
The Youpi 4tet of flutist Emilie Calmé and harmoniste Laurent Maur ;
An extract of the Brecker brothers at the Carnegie Hall in the legendary club Onkel Pö  ;
And finally, the duo of Canadian producers Badbadnotgood, Matthew Tavares and Leland Whitty.
Couleurs Jazz Week #48 – Podcast 16.03.2020
Where we'll listen to:
English group Shabaka & The Ancestors,
Soul singer Bettye Lavette,
Swiss trio AA Trio,
Blues singer Ryan Perry,
Bangladeshi singer and sitharist Shama Rahman,
The quintet Ozma French Explosive Jazz,
Singer Norah Jones,
And the American group Snarky Puppy.

Couleurs Jazz Week #47 – Podcast 09.03.2020
Where we'll talk about :
Singer interpret and composer Sarah Lancman,
Gypsy jazz guitarist Stéphane Wrembel,
Another guitarist expariated from the US, Pasquale Grasso,
The duo Saxophone/piano Raphael Imbert and Johan Farjot with many guest musicians,
Drummer Emil Brandquist,
Singer Mette Juul,
The trio Kolmoset,
Another trio composed by the members of the Abraham family
And finally, the pianist, composer and producer Jason Miles.
Couleurs Jazz Week #46 – Podcast 02.03.2020
Where we'll talk about :
German drummer Wolfgang Haffner and his album "Kind of Tango" ;
Pianist Emie R Roussel with her trio from Québec, "Rythme de Passage" ;
 Estonish singer Kadri Voorand with "In Duo with Mihkel Mälgand " ;
 French double bassist Henri Texier with "Chance" ;
 Gypsy jazz accordionist Marcel Loeffler with "Anthologie" ;
 Singer Anne Ducros with guitarist Adrien Moignard and double bassist Diego Imbert with "Something"
 Bassist Daniel Romeo with "The Black Days Sessions" ;
 Flute player Ludivine Issambourg with "Outlaws" ;
 Saxophonist and flutist Sophie Alour with oud player Mohamed Abozekry with "Joy" ;
 And clarinet player Jean-Marc Foltz with "Wild Beasts"
Couleurs Jazz Week #44 – Podcast 17.02.2020
Where we'll talk about:
Trumpet player Avishai Cohen,
Flutist Mariane Bitran with guitarist Alain Apaloo,
Singer Robin McKelle,
Drummer Moses Boyd,
Pianist Bill Laurence,
Guitarist Sébastien Giniaux with kora player Cherif Soumano,
Drummer Max Hartok,
Saxophonist Will Vinson,
And the trio Oded Tzur.
Photo Header : ©D Thory de Pixabay
Photo Cover : ©Image par Joe007 de Pixabay