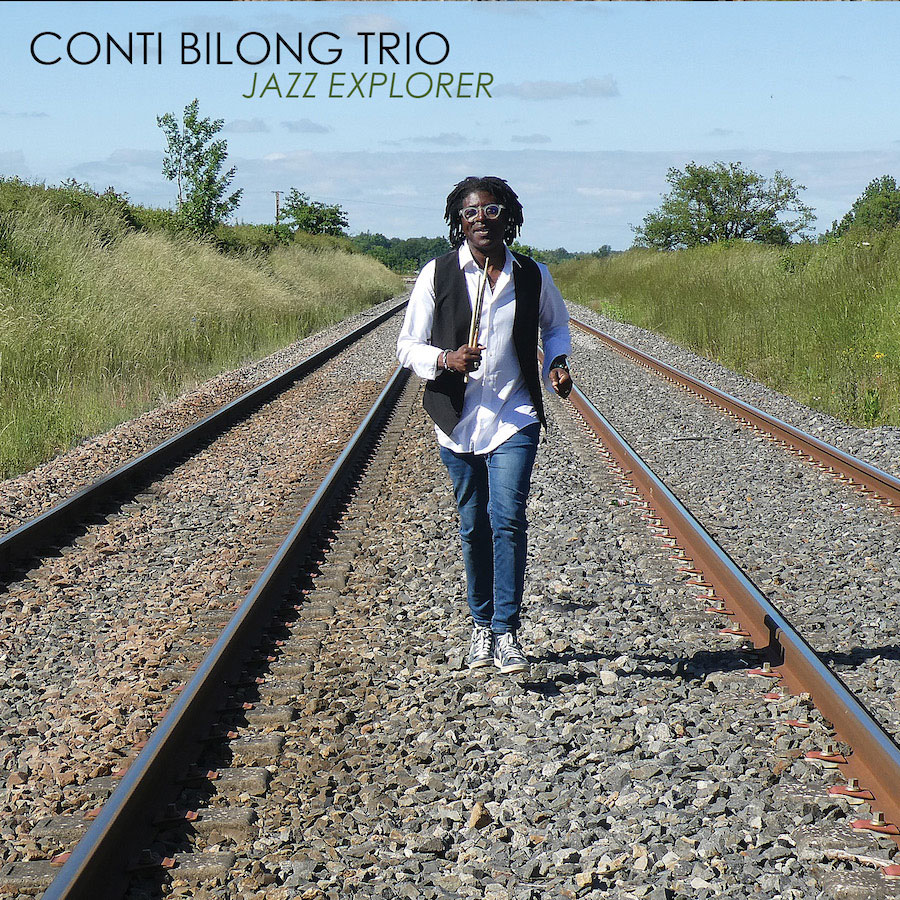 It is no secret that jazz was born from traditional African rhythms and music. Conti Bilong's culture and insatiable curiosity have created new and totally original links in his new album, Jazz Explorer.
Conti Bilong, living in Paris for over 20 years, is a native of Cameroon.
The drummer, singer and composer has been involved in music since he was very young. He quickly scoured the clubs of Douala, before going on an international tour with the singer of Makossa, Sam Fan Thomas.
The music he likes is a fusion of African music and Cameroonian jazz. He quickly discovered the bridges that unite African music, jazz, West Indian music and Latin American music. He will be influenced by the great names of the drums like Dave Weckl, Dennis Chambers, Billy Cobham or Paco Sery.
In the early 2000s, he moved to Paris, where he joined the Bill Evans Academy and the Schola Cantorum. An ideal place to rub shoulders with all African music, to multiply encounters with leading figures of musical creation: Oumou Sangaré, Cheick Tidiane Seck, and especially the Soul Mokassa Band of Manu Dibango with whom he toured for over 15 years.
The arrangements of "Jazz Explorer" are meticulous.
The rhythms are as much inspired by traditional Cameroonian music such as bikutsi or makossa, African percussion, as by today's jazz. Yet his drumming is also very contemporary, as Conti Bilong masters the codes perfectly.
Jazz Explorer is his fourth album as a leader, after Bana in 2009, on Mosaïc, followed by It's time! in 2019 and Miango in 2021, on Inouïe Distribution.
His eclectic and multicultural musical path makes his richness. The compositions go from makossa to latin-jazz, through afro-pop, funk, reggae, jazz-rock, bolobo, maloya, salsa and samba.
But above all, this latest album pays tribute to jazz in the most classic form of the piano, bass and drums trio.
Alongside Conti Bilong, the pulse is provided by a master of the genre, double bassist Gabriel Pierre and by a Franco-Japanese pianist, Eric Montigny, a virtuoso with a dexterous style that is still too rare on Couleurs Jazz Radio.
Although Conti Bilong does not define himself as a jazz drummer – his horizons are much wider – he makes with Jazz Explorer, a very beautiful record with undoubtedly jazz colors.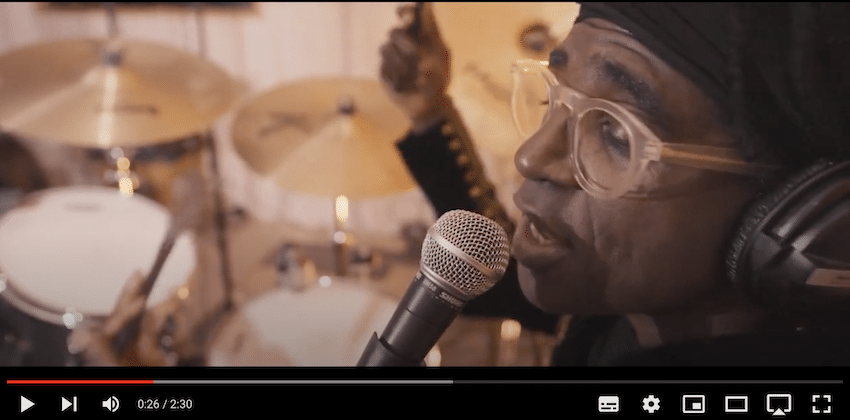 Line Up:
Conti Bilong: drums and voice
Eric Montigny : piano
Gabriel Pierre : double bass 
"Jazz Explorer" was released on April le  28 avril 2023. 
Conti Bilong présentera son nouveau projet  le 12 mai 2023 au Studio de L'Ermitage à Paris.