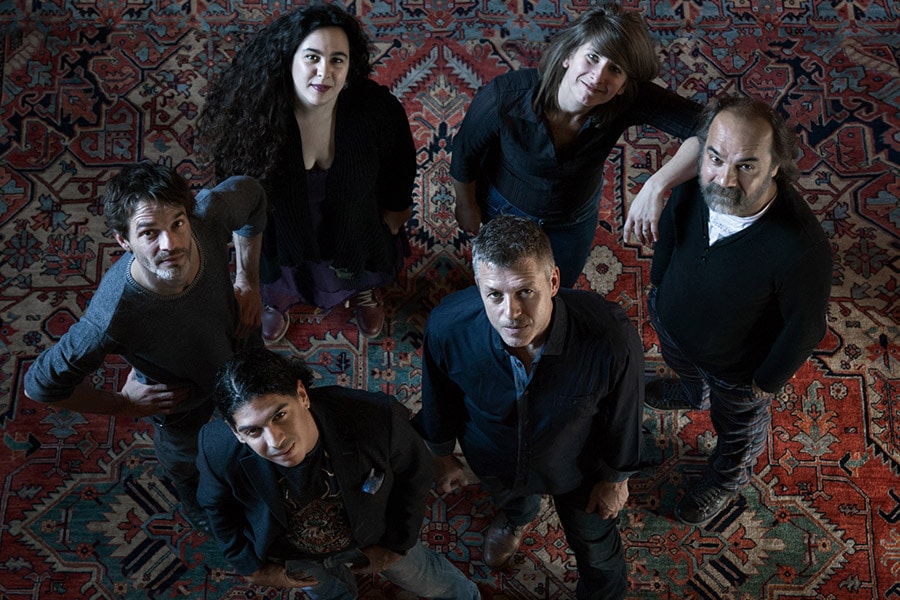 An event concert!
Guitarist Mahmoud Chouki, artistic director of the project brings together the colors of music from East and West, performed by musicians from Switzerland, Morocco, France, Greece and Turkey for a concert celebrating the release of the magnificent album "Orient -Occident »
The musical themes are drawn from the traditional repertoires of Armenian, Greek, Bulgarian, Arabic Andalusian, or unpublished from Mahmoud Chouki or Aurore Voilqué.
In our troubled times, the reflex of the opposition far outweighs the desire to try to understand each other. Fortunately, enlightened men and women are working hard to try to reverse this dark trend.
Music is a universal language, Jazz a humanistic value.
Thanks to all these actors to give us to hear beautiful, swing, culture.
The very essence of life is in the mix of colors and genres.
Line Up :
MAHMOUD CHOUKI – Guitar & Voice (Maroc)
AHMET MISIRLI – Percussions (Turkey)
ELEFTHERIA DAOULTZI – Kanun (Greece)
AURORE VOILQUÉ – Violon & Voice (France)
STÉPHANE CHAPUIS – Accordion (Suisse)
SAMUEL PONT – Double bass (Suisse)
It is @  Café de la Danse, Paris
2017 February 2, at 07:30PM – concert at 08:00PM
En première partie : BOB BONASTRE
Le guitariste Bob Bonastre pour la sortie de son album « Ocean Dream ». Il sera accompagné de David Venitucci à l'accordéon.