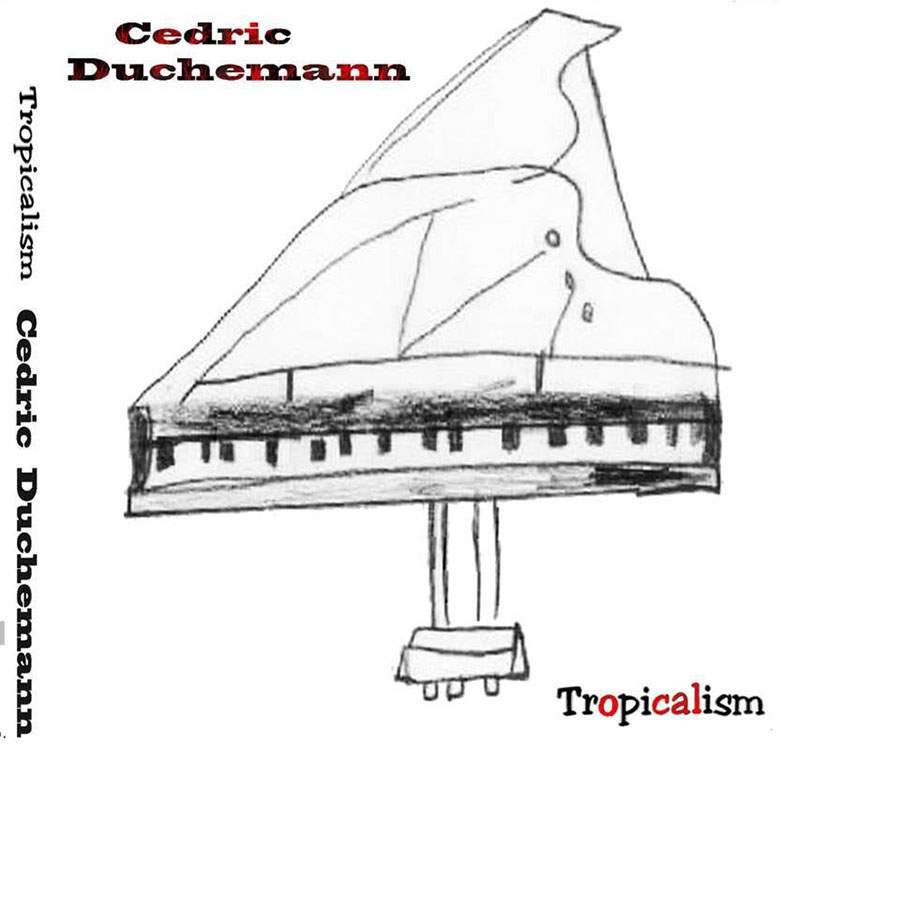 édric Duchemann, pianist from Reunion Island, began music as an autodidact at the age of 8. At 13 he saw the group Sixun in concert emerged from there with only one idea in mind: to become a jazz musician.
Installed in Paris in the 2000s, Cédric Duchemann was spotted by the drummer Paco Sery who integrated him into his group.
It's a kid's dream come true, he says.
The album "Tropicalism" is the culmination of multiple journeys across the vast world and the discovery of different cultures, during tours with the Paco Sery Group.
Thus, the title "People of Asmara" for example, was composed in Eritrea so I was fascinated by the life which leads these people. The preparation is a long-term job during all these years on the roads. But once everything was written, we got together in the studio, for 10 days in immersion and we recorded everything.
The album is also a Réunion ! – and the word is dear to me! – musician friends whom I met and whose work I appreciate.
The title Tropicalism is of course to mark the fact that the album has its roots in Reunionese culture but I chose it too, because it is the name of a movement born in Brazil and which advocates idea of universal music.
A value that many of us share of course; We invite you to share the music of this emerging talent!
Line Up:
Cédric Duchemann, piano
Mike Armoogum, bass
Emmanuel Félicité, drums
Julien Grattard, cello
Guests:
Nguyên Lê, guitar ,
Michel Alibo, bass,
Louis Winsberg, guitar.
Cédric Duchemann plays at the New Morning December 07  2019