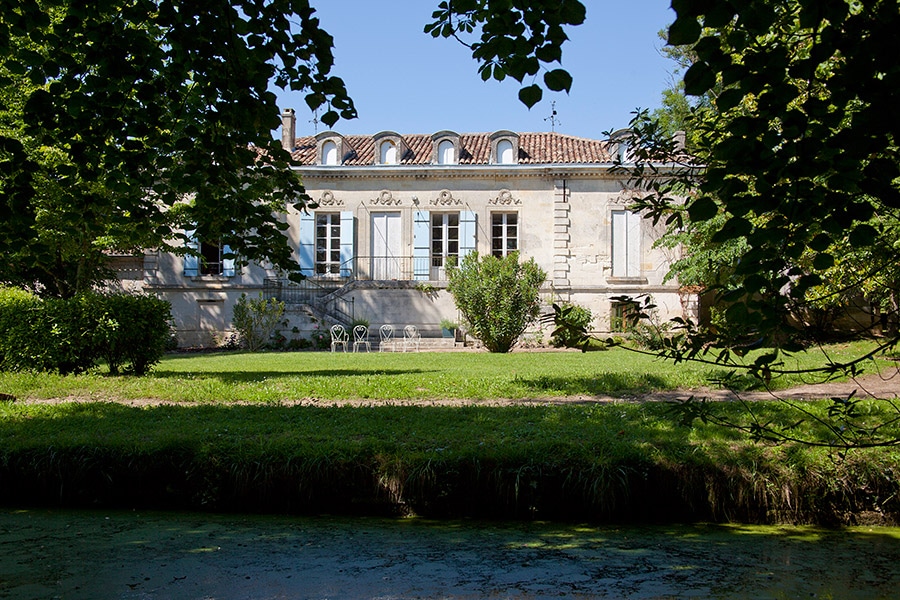 Chateau Coutet, Saint-Emilion Grand Cru, Bordeaux
I'm in the Bordelais, in the mythical village of Saint-Emilion. Benoit, one of the youth oenologist, presents me the vineyard before the tasting.
Place to History!
CHÂTEAU COUTET, Grand Cru of Saint-Emilion, has been a family property for more than 400 years! Fourteen generations of DAVID BEAULIEU succeeded one after another to manage this vineyard and to produce a great wine in the respect of the soil and the surrounding nature. Organic farming is historical, not a recent trend.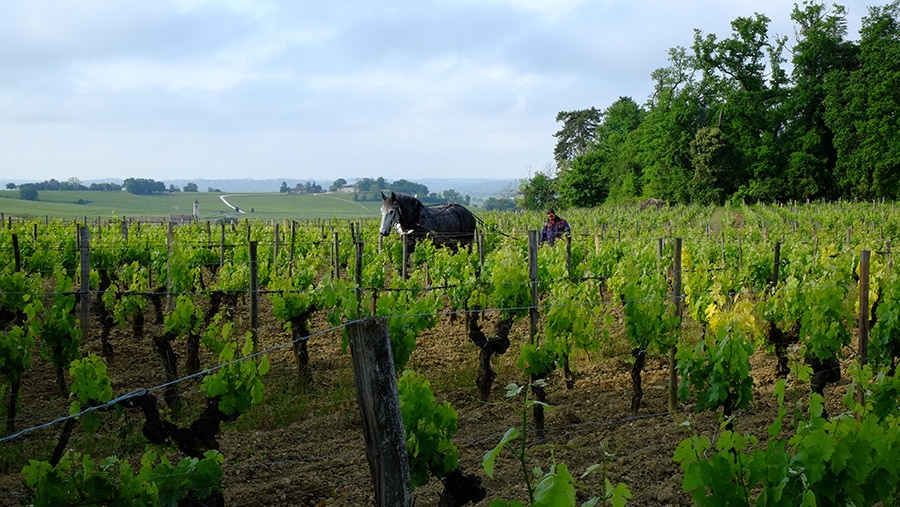 A bit of Geography.
The estate is located on the hillside of Saint-Emilion with the particularity of benefiting from the three types of terroir that has made the village's renowned wines: limestone plateau, clay-limestone slope and bottom of hillside.
On 16 hectares, the family has retained a quarter of the domain in parks, gardens and woods to develop a rich biodiversity. The grape varieties are traditional: 60% of Merlot, 30% of Bouchet (local Cabernet Franc), 7% of Prayssac (local Malbec) and 3% of Cabernet Sauvignon.
Only one cuvée is elaborated every year with a 100% aging in barrels.
2014 It is softer. The breeding emerges in these roundness sensations. It is already pleasant on the palate.
2013 The year was complicated because it was very rainy. It was necessary to sort out the botrytis. Then, the breeding was done half in barrel, half in vats because of the low concentration. We have a lighter wine in the mouth. Anyway, it's too early to taste, it's better to wait for a few years.
2012 A more sunny year, hence a more powerful wine. Notes of red fruits in the nose, the fruit is well in the mouth with a beautiful roundness. It is soft and very elegant.
2011 The year brings freshness and more "minerality". It has a nose of red fruits with spicy notes. We can taste a nice roundness in the mouth with a touch of acidity in the final.
These cuvées will happily pair a beef rib cooked on barbecue served with potatoes and mushrooms.
Or listening to Sabine Kühlich & Laia Genc in a "Tribute To The Great Dave Brubeck – The Message". An interpretation of Dave Brubeck and Paul Desmond's musics, full of flavors and subtlety. Sometimes you have to know how to dare…
Family farming. Cellared and bottled by the winery. 12 hectares.
(Not to be confused with the vineyards of the same name in Sauternes.)