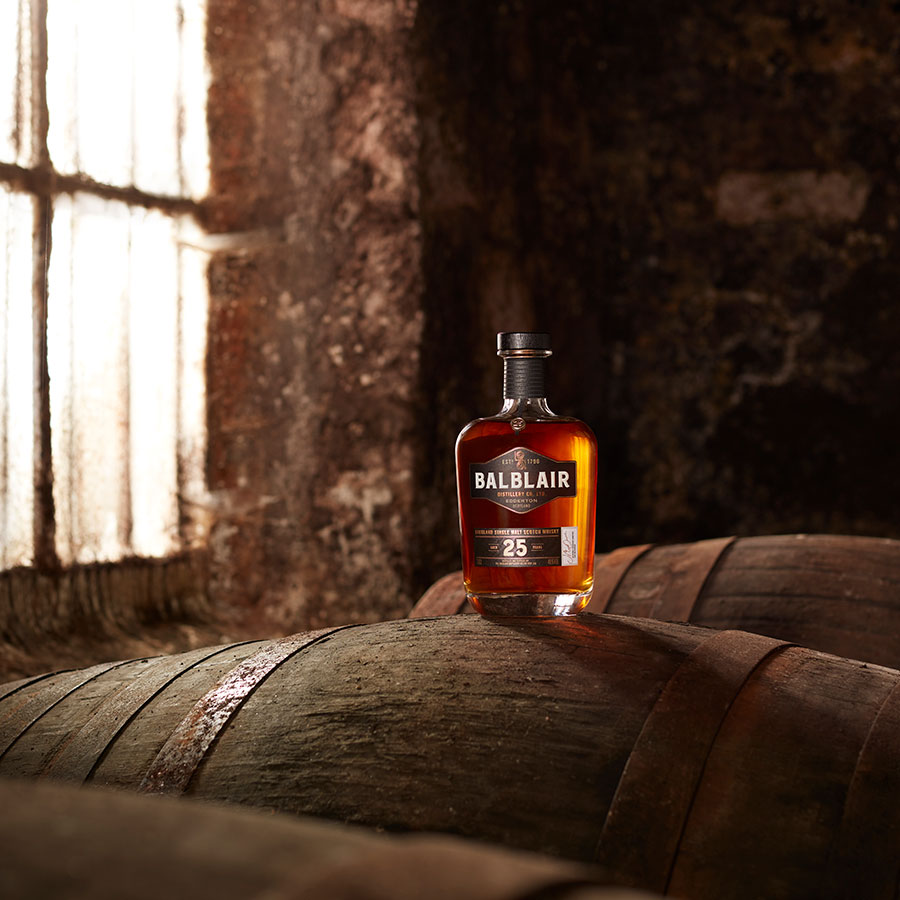 Since 1790, Balblair, the oldest Highland distillery still in operation, has been keeping its centuries-old traditions out of sight, hidden in the picturesque setting of the Dornoch Firth.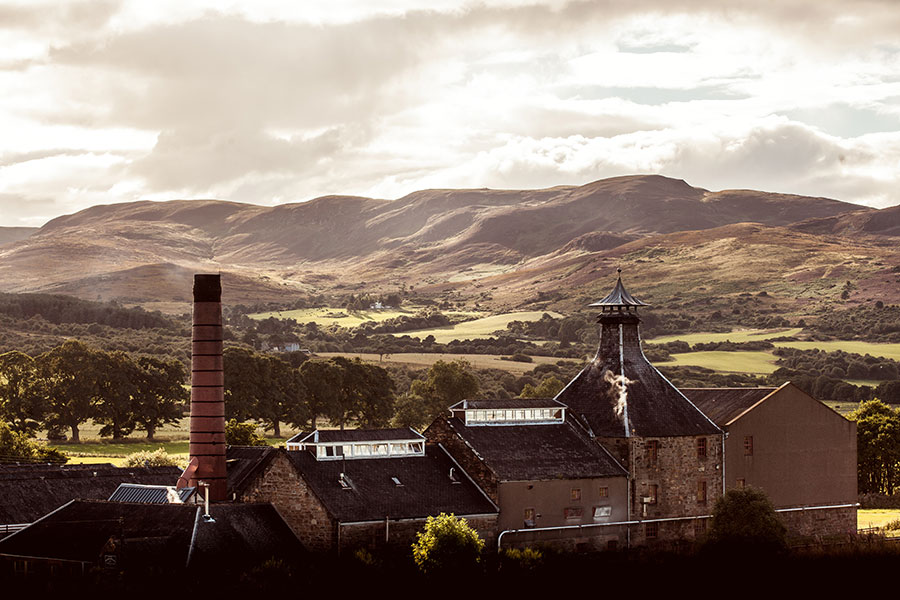 With a high quality approach and a quest for perfection for aging, its whisky reflects the place and the men who have lived there for generations: a welcoming style, generous, elegant and distinguished by an incomparable fruity.
Balblair is now being revamped with a new range of older versions and new cases. These new packaging from the new collection reveal the values of the distillery, its artisanal approach and its quest for perfection for aging. In line with the previous one, this new range remains bottled in small batch, at 46% alcohol, and without cold filtration or coloring. A complete variation of the distinctive fruity Balblair, a true journey into the historic heart of the Highlands.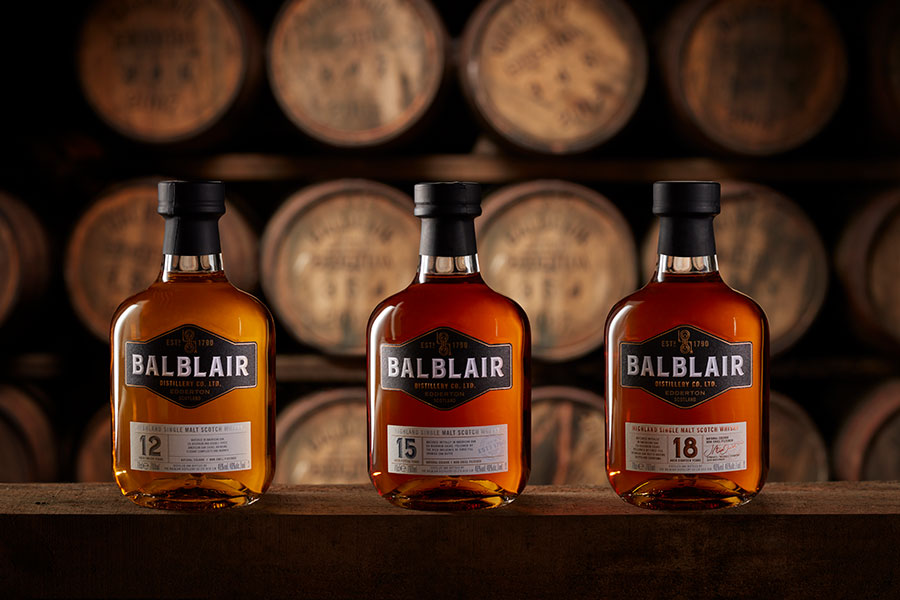 The single malt Blablair is exceptional and reflects what drives men behind it: quality before quantity. Little importance is given to the useless, leaving room for only concern: whiskey first and foremost.
Subtle balance between fruits, spices and sweetness, Balblair 12 years old embodies the spirit of the Highlands. Elegant and accessible, this bottling defines what is the expression of the Balblair distillery, to which all other versions come to refer. In a way, the trip to the distillery starts here.
Aged in ex-bourbon American oak barrels and twice toasted American oak, bringing complexity, elegance and expressiveness.
Notes to Editors
Color: Polished gold.
Aroma: Elegant bright lemon peel layered with creamy vanilla and crisp green apples.
Palate: Ground spices and dried orange slices enveloped in intense set honey sweetness.
Finishe : Creamy and leathery with notes of sweet vanilla.
During the tasting of this single malt with golden highlights, and the very strong personality, we wanted to listen to the album Minton's Blues and in particular "Blue Night" with Francis Lockwood on the piano, for the woody notes, Baptiste Herbin, the new Django Reinhardt 2018 saxophone award from the French Jazz Academy, for genius and with an impeccable rhythm of precision and finesse: Damian Nueva on bass and Fred Sicard on drums … A mix of know-how, delicacy and force too!
Close your eyes, taste …
Balblair Single Malts are distributed in France by "La Maison du Whisky"
Best only during moderate consumption. On the other hand, no restriction of consumption for listening to Francis Lockwood, on Couleurs Jazz Radio, for instance.