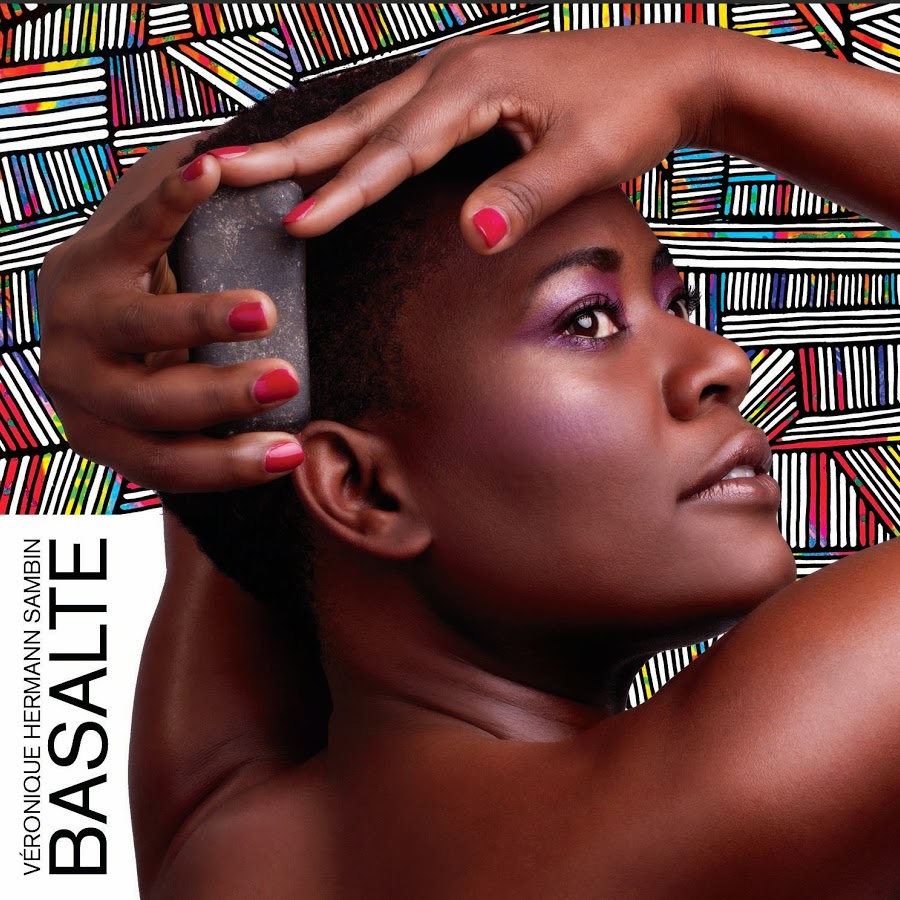 The origin of the word comes from the Ethiopian, dark stone. Basalt rock is volcanic and often cut in the shape of steps nicknamed "organs".
The title track of the album marks the last piece, allegorical tale, where Véronique Hermann Sambin warned:
"Pa Domi, Rété véyatif". Awakening instead of sleep, undeniably hot.
The composer and songwriter, originally from Guadeloupe, the French Creole pass, as in Roz Jeriko then to English, Love After Love (Derek Walcott) with a phrasing that invites to curiosity. She plays the singular legacy of his "blood tongue", both musical, poetic and spiritual. Pianist Frédéric Nardin and saxophonist Xavier Richardeau sign the arrangements.
Samuel Hubert bass, Romain Sarron on drums and percussion Inor Sotolongo, a subtle rhythm flows from one tempo to another. The first title Annou ("Come on …") provides impetus : after the dream, we must find a solution before it is too late. Véronique Hermann Sambin can play with mystery : to discover in the title "le pas". "It's easier to sing than to do."
Véronique Hermann Sambin: Voice
Samuel Hubert: Double bass
Fredéric Nardin: Piano
Xavier Richardeau: Saxophones et Clarinets
Romain Sarron: Drums
Inor Sotolongo: Percussions
Author Composer : Véronique Hermann Sambin
Arrangements & artistic direction  : Xavier Richardeau & Frédéric Nardin
CONCERT kick off for the album, 2015  June 12th in PARIS,  at  " Le Café de la Danse"