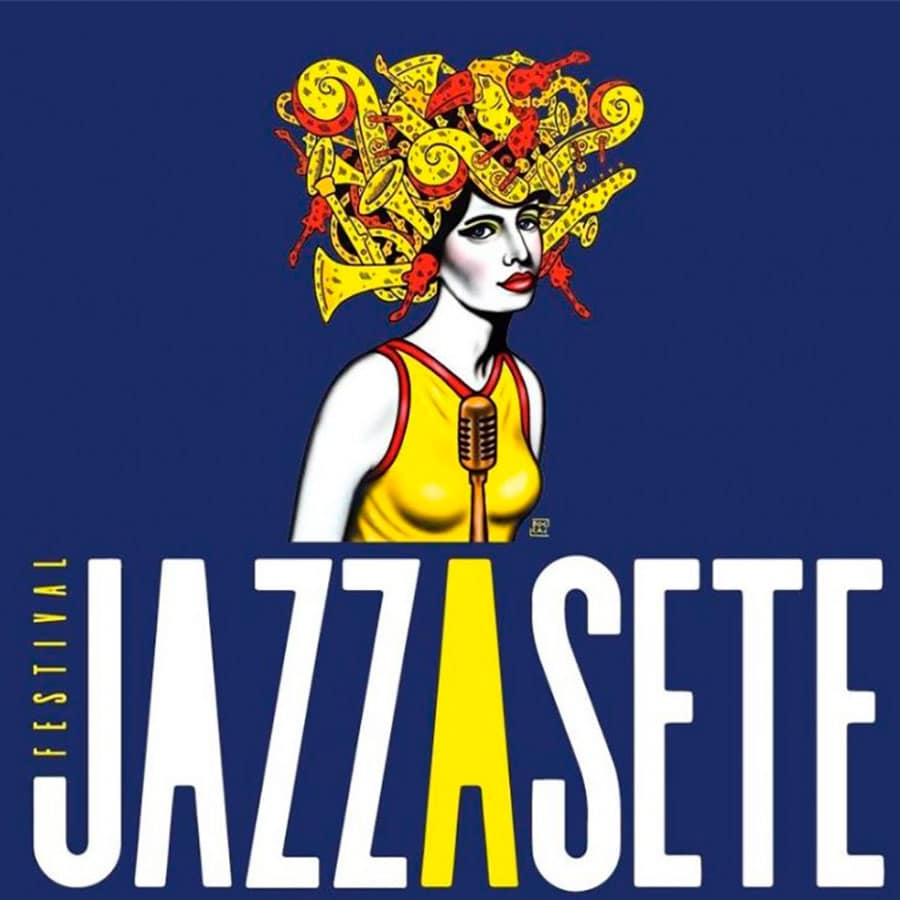 Le Festival Jazz à Sète is one of the few Jazz Festivals – about 650 in France this year – to offer a truly real Jazz program (No pop or rock stars)
Louis Martinez, the manager,has a requirement: to satisfy a public of connoisseurs while attracting a new public by the quality of the proposed concerts.
Place to innovation, to the musicians of the national and international scene, to the recognized and sure values as to those which create the Jazz of tomorrow.
Let's take a look at this delicious menu served at the Théâtre de la Mer :
July 12 at 09:00pm
The Festival opens with one of the most elegant and inspired pianist today, winner of the 2016 Django Reinhardt Award: Fred Nardin in Trio.
« After three notes, we know that this is jazz, the most authentic, while definitely a jazz of its time: modern and inspired by the current musics » Couleurs Jazz – 2017 Sept.
During this evening, the second concert will introduce you to one of the most requested bassists: Avishai Cohen who will present his latest album "1970" where he shows that he has other strings, this time vocal, to express all his talent through strolls between pop, jazz and folk.
July 13  at 09:00pm
American drummer Mark Guiliana will present in 4tet his project "Jersey". If we can talk about cult drummers, Mark Guiliana has his membership card. Elegance, creativity, sophistication characterize it. He will be accompanied by Chris Morrissey on bass, Jason Rigby on saxophone and Fabian Almazan on piano.
Gonzalo Rubalcaba in Trio. The virtuoso Cuban pianist, is one of the greatest. And he will be there, in Sète! A star of exceptional musicality. The winner of four Grammy Awards entrusts us :
« We write piano music and like to reinvent songs that range from classical and popular Cuban repertoire to Thelonious Monk's music. » Couleurs Jazz – nov. 2017
July 16 at 09:00pm
Thomas de Pourquery Supersonic. Those who believe that Jazz is Dad's music, and that Rock or Electro are the only current energetic music, come to receive a great acoustic slap listening to the former rugby player.
"Wearing a big bushy beard is usually associated with being a "real man". Thomas de Pourquery is living proof. It gives him the look of an ancient bard, a Scandinavian philosopher, a hipster buccanee..." Rémy Fière pour Couleurs Jazz. Mars 2016.
Jacob Banks is the representative of this branch of jazz, soul that is poetic and modern when it is embodied by this young Anglo-Nigerian recognized as one of the most promising talents. There is blues, Hip Hop, Gospel in this hoarse voice. ..
July 17 at 09:00pm
Deva Mahal, legendary bluesman's daughter Taj Mahal is in the lineage of classic African-American soul. She will come to the Théâtre de la Mer to sing her vision of life and its trials, soul wounds.
Don Bryant & The Bo-Keys dedicated his career to soul music. He is the author of many classics like "I Can not Stand The Rain". The wind from the South of the United States will mingle with the Tramontane wind in the Theater de la Mer.
July 18 at 09:00pm
Christian McBride's New Jawn in 4tet. Double bassist, composer, multi-award winner, jazz fan who has played alongside the very fine international Jazz flower, Mr. Christian Mc Bride, has the elegance of the great, as he demonstrated, during the presentation of the Award of the album of the year, given by the Academy of Jazz last January in Paris. One of the highlights in this  Théâtre de la mer.
Roy Hargrove Quintet. His leader is a trumpet player, significant of the image of the second wave of "neo-boppers" appeared in the wake of Wynton Marsalis. He was very young as a musician recognized by all generations of trumpet players, because open to all colors of Afro Cuban Jazz or Afro American. A current jazz led by a most solid line up :
Roy Hargrove, trumpet, Justin Robinson, flute, saxophone,  Tadataka Unno, piano, Ameen Saleem, double bass, Quincy Phillips, drums.
July 19 at 09:00pm
Thierry Balin Quartet. The bassist, winner of "Tremplin Jazz à Sète 2017" will present his second album "Résilience" tonight, his quartet feeds his compositions in a multitude of styles: tango, bolero, biguine, samba, baião. This diversity offers him a wide range of musical colors. The central melody, jazz harmony and improvisation as well as the contribution of world music are the essential ingredients of his music. He will be surrounded by talented musicians: the accordionist Thierry Serra, the pianist Clément Griffault and the drummer Pierre Costes.
Chick Corea & Akoustic Band, avec John Patitucci et Dave Weckl
If we still had to present the legend Chick Corea, we would say that he is a master, a monument of music, 22 Grammy Awards owner … Pianist and composer, he is part of the club of the highest representatives of Jazz. He shared the stage with: Sarah Vaughan, Stan Getz, Dizzy Gillespie, Miles Davis, Herbie Hancock …
This is his first tour for twenty years! Imagine …
The Chick Corea Akoustic Band brings together for the occasion his brothers of music and other legends, that are John Patitucci and Dave Weckl, for a return to the classical acoustic trio. An endless energy on the piano and brilliant compositions, such is the signature of Chick, accompanied by an outstanding bassist and a genius on drums.
July 20 at 09:00pm
Jack DeJohnette, John Scofield, Scott Colley & John Medeski : Four references under the Hudson flag, (we are not far from Woodstock!) For a tribute to the historical heritage of this region of the United States which has always been home to a large community of artists. Between compositions and adaptations of songs by Bob Dylan, Jimi Hendrix, and Joni Mitchell, the virtuoso quartet should mark the spirits.
Jack DeJohnette : drums – John Scofield : guitar – Scott Colley : double bass – John Medeski : piano, organ
Fred Pallem & Le Sacre du Tympan  » An incredible Festival closing under the sign of "Soul Cinema! ", Which is a live replay of the biggest titles of Blaxploitation films and cult series from the 1960-1970s. A final on a background of soundtrack in a majestic setting.
Once again this year, the Jazz à Sète Festival and the Set de Jazz association continue to expand the "OFF" program, free and accessible to all, to create notes, projects, voices and instruments resonate, outside the walls of the Theatre de la mer (meetings, projections, scenes in town and on the beach, workshops and photo exhibitions).