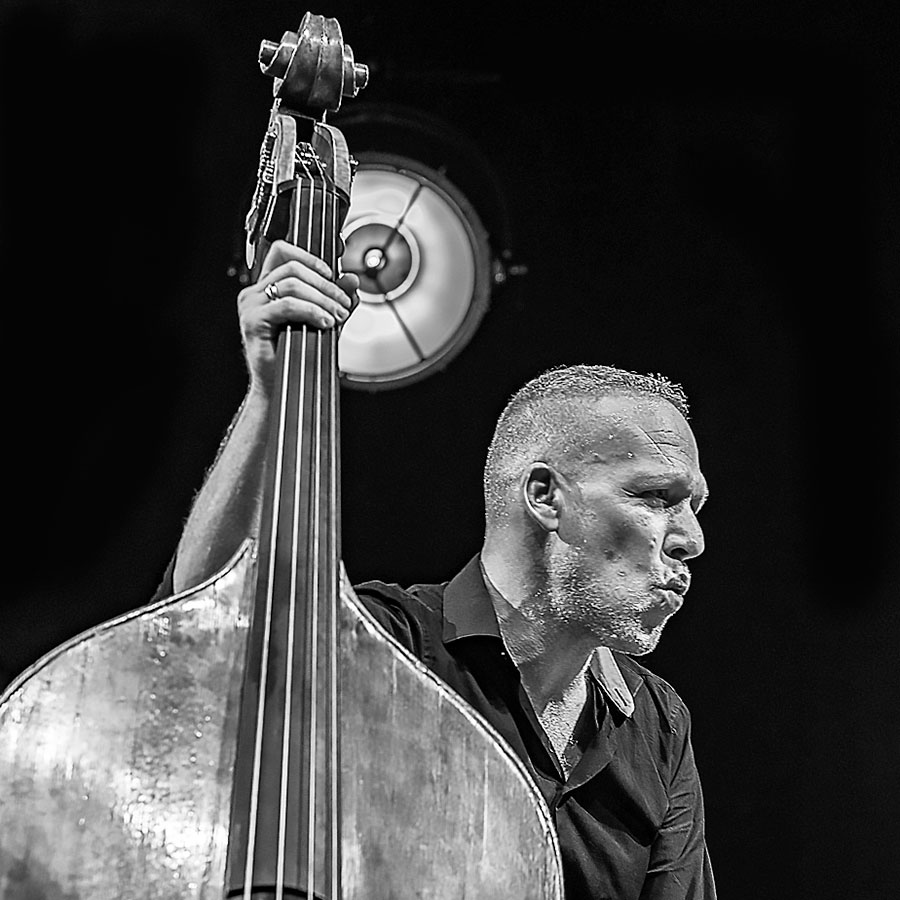 Born in 2010, spread over a month, the time of four successive weekends, with four concerts in the room L'Étage of the Liberté, the Jazz Festival at the Floor has just drawn the curtain on its 10th edition.
In total about thirty concerts and conferences-concerts, jam sessions, exhibitions of paintings and photographs in a dozen places, distributed between Rennes Métropole and St-Malo.
I will not make you there, an exhaustive presentation of this festival embellished with a report of each concert, but I will show some moments which particularly attracted me.
I will not return on the concert of Yutaka Shiina with Pierrick Pédron and Max Ionata in St-Malo, because it was described here previously. The three appointments programmed by Jazz at the Floor at the media library of St-Malo, La Grande Passerelle, were great moments and a real success with the very wide audience. The place is open and access to these Jazz Talks free.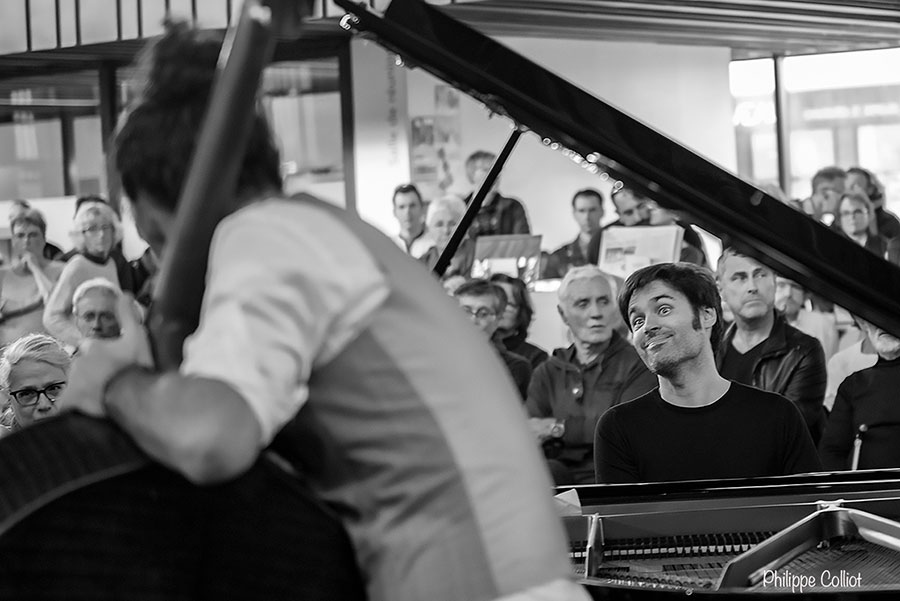 Paul Lay & Simon Tailleu
It is Paul Lay Trio with Isabelle Sörling and Simon Tailleu who started. Entitled Deep Rivers, the trio offered us a repertoire of American folks from the end of the American Civil War to the 1960s, with a high standard of dignity and freedom. "Standards" of Nina Simone were also taken back. Strength of the repertoire, coherence of the trio, magnified interpretation have characterized this superb moment. I will underline Isabelle Sörling's "inhabited" interpretation of Nina Simone's standard Ain't Got No.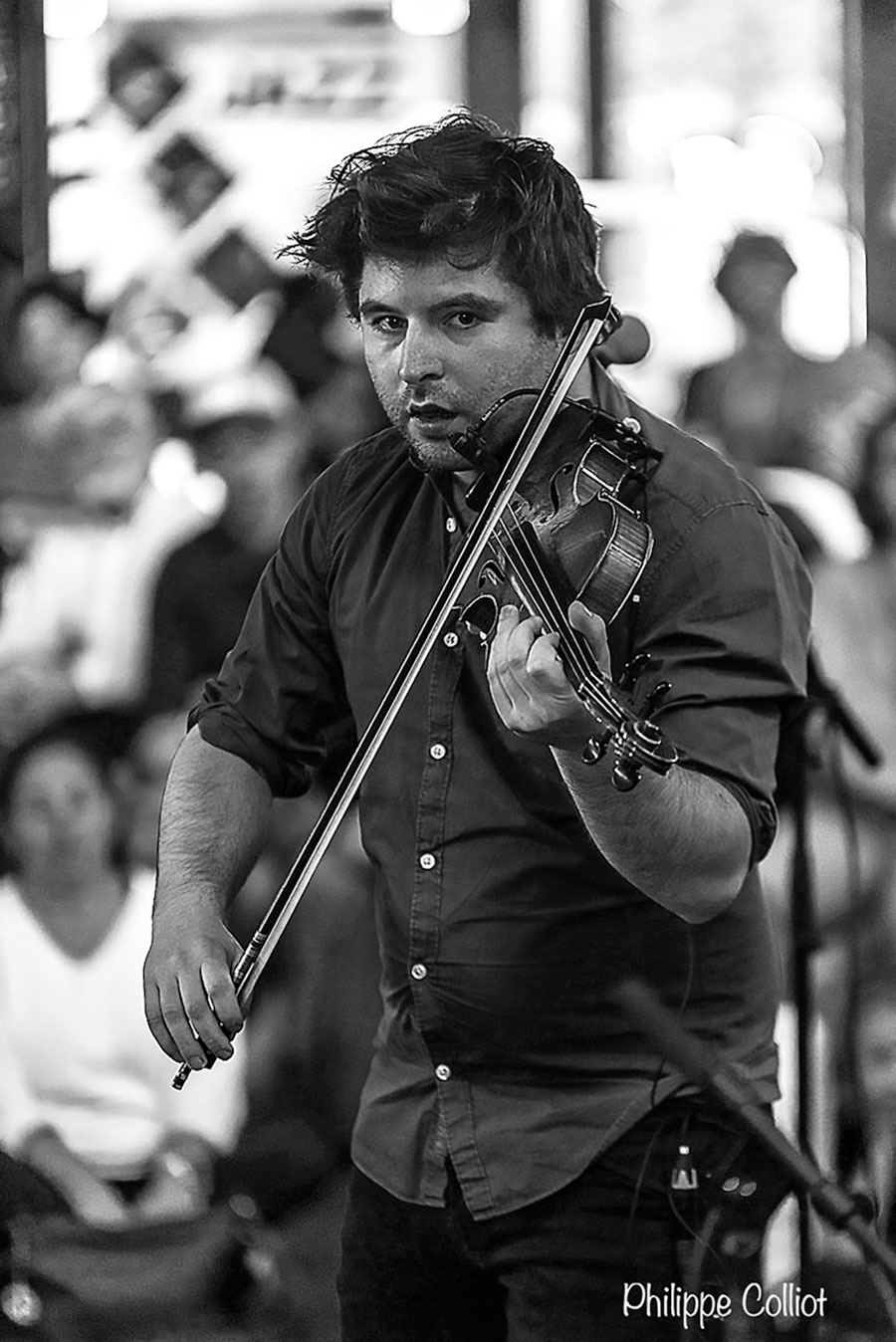 The Mathias Lévy Trio assured the  3rd meeting with Revisiting Grappelli.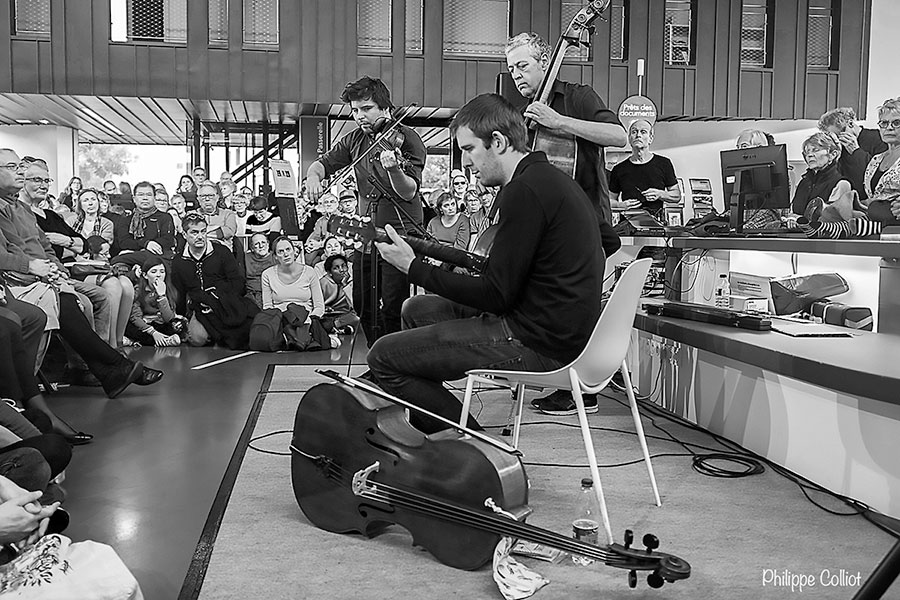 "Grappellian" band with this strings trio, violin, guitar and double bass, knowing that the bass player Jean-Philippe Viret was a member of Grappelli's trio for 8 years. Classical training therefore, but quite original interpretation, without however betraying Grappelli's music. Sébastien Giniaux on guitar, but also very brilliant cello, contributed to enrich the range of sounds.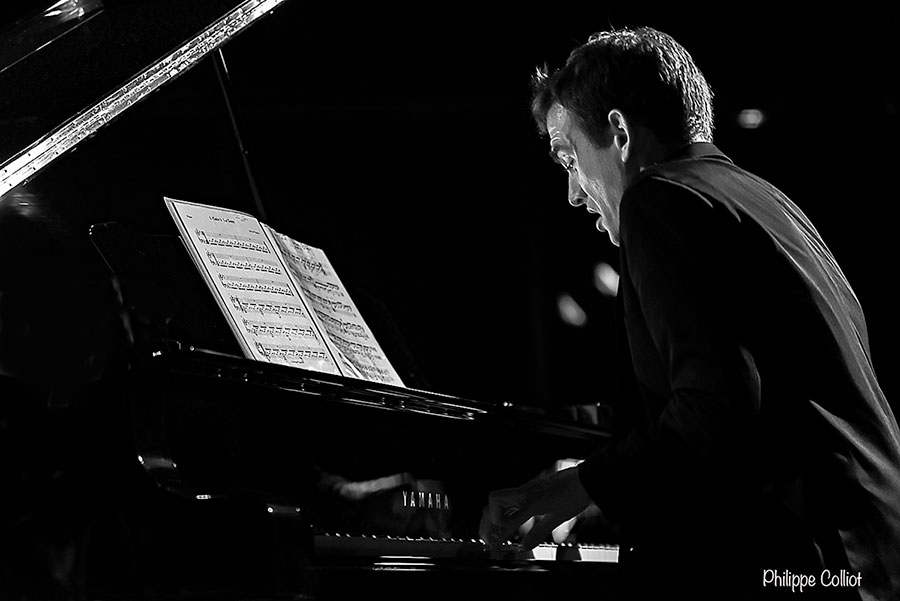 Thursday, March 07, direction l'Étage in Rennes, to see and listen to Michael Vigneron and his quartet. Each year, the festival, through its program Fresh Sound helps promoting a Breton hope. This year, the pianist Michaël Vigneron was selected. For this occasion, he had formed a new group and created a repertoire, Elementia, which he divided into four parts evoking the elements making up the universe: water, earth, air and fire. To interpret these compositions, he got on stage Noé Moureaux-Néry on the tenor saxophone, Grégoire Oboldouieff on the double bass and André Charlier on the drums. Beauty of the compositions, fluidity of the pianist's game, which already prints his identity … For a first, it was a real success! … and hope for a future recording? A pianist to follow up.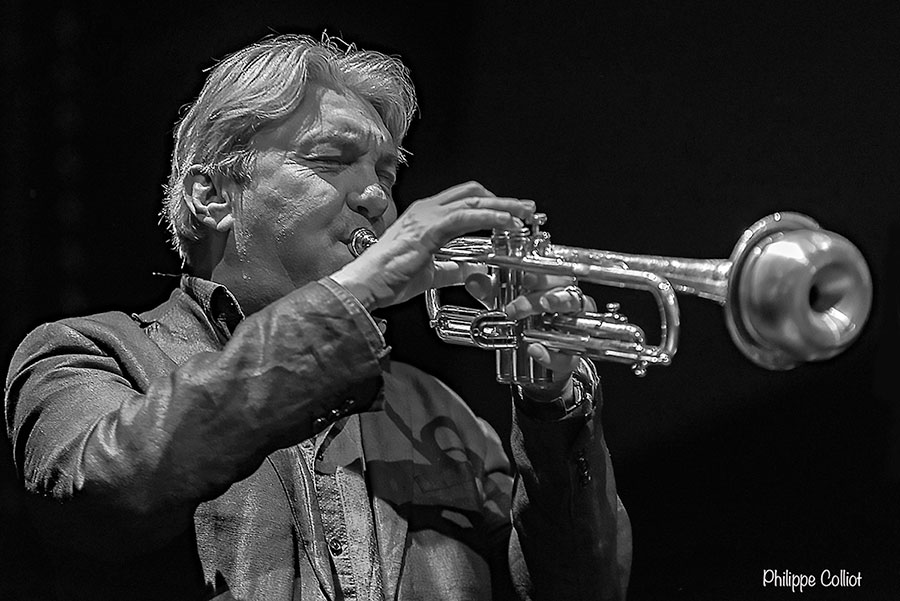 Friday, March 08, magic moment at l'Etage with the duo Eric Le Lann-Paul Lay. Thanks a Million, Tribute to Louis Armstrong. It was a real moment of emotion that we shared with these two artists. Eric Le Lann as I had never heard him before. A real delight ! Paul Lay seemed to sublimate his sidekick. The duo worked so wonderful. Yes, jazz is still and that too.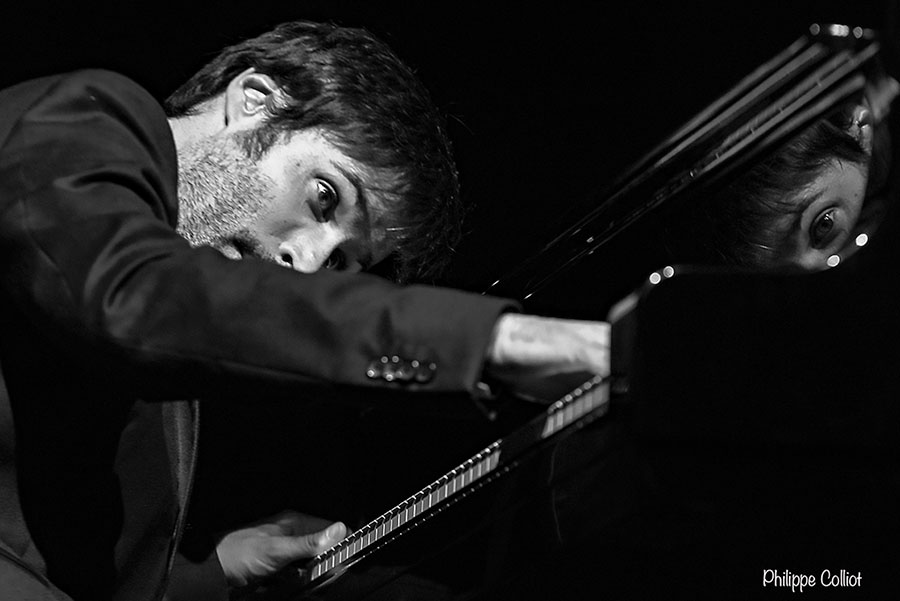 New York singer Indra Rios-Moore continued the evening. Originally planned in quintet, the band eventually evolved into a trio, the drummer and the guitarist having missed their plane… One could fear a concert of a lesser quality. It was not so, quite the opposite. A very nice discovery for me.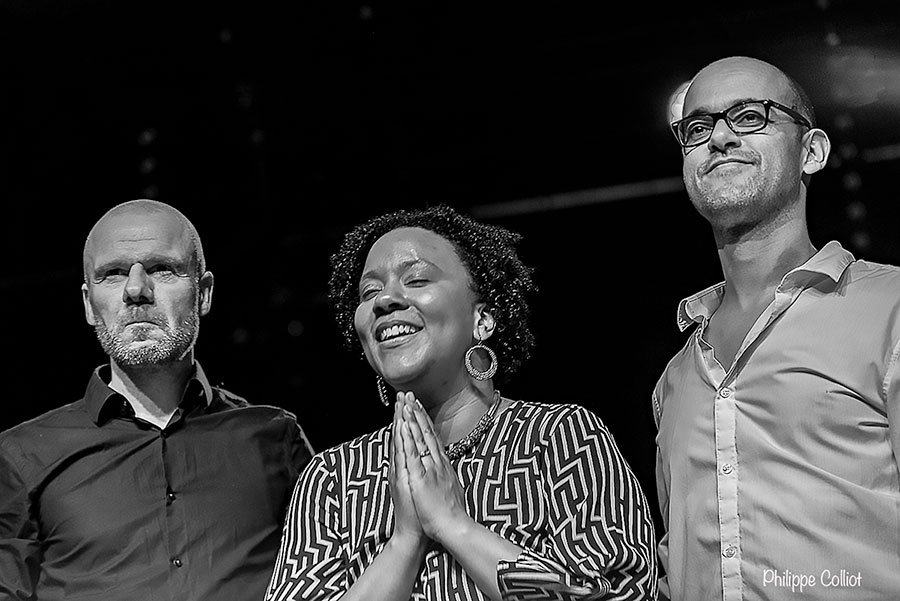 Accompanied by Thomas Sejthen on the double bass, and her husband Benjamin Traerup on the tenor saxophone, Indra quickly conquered the audience (and me too) by his pure, deep and intense voice, thanks to a repertoire that mixes jazz, folk, blues , but also groove. Engaged singer, she is also when she criticizes the politics of Trump, when she denounces the fate of immigrants … In conclusion, the trio offered us a magnificent acoustic concert.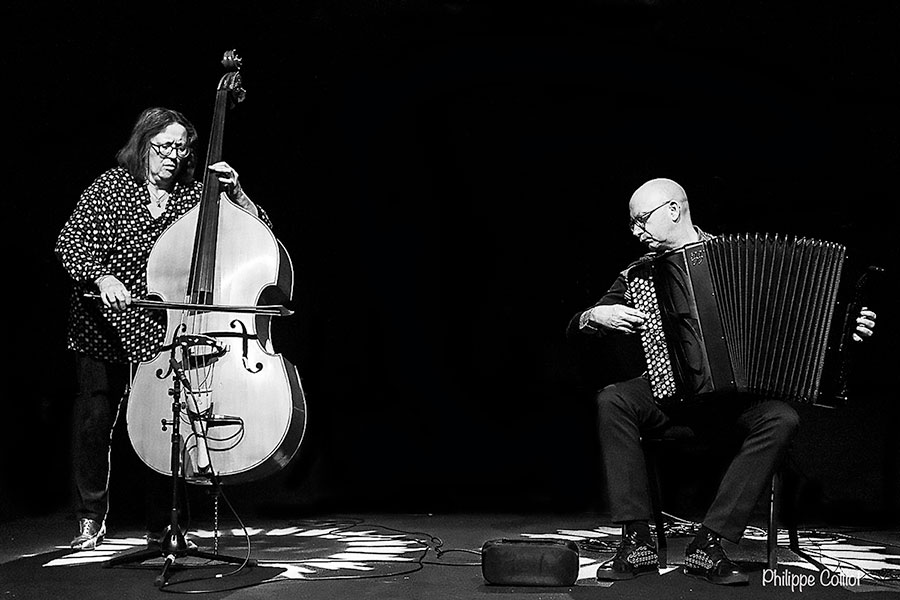 Saturday, March 09, a pure moment of musical poetry with the duo Joëlle Léandre-Pascal Contet. Happy Birthday, to celebrate the 25th anniversary of their artistic union. Between contemporary music, jazz and many other things, improvisation is maximum and yet nothing is due to chance.
On one side, Joëlle Léandre, very gestural and expressive with his instrument, speaking to him, the molestant (sometimes) sometimes, on the other, Pascal Contet, more static, except to activate his bellows, we offer a music far from the guns and a moment in which we literally dive. A time out of time! Finally that same day, in the Hall of Liberty, more than 1000 people came to see and listen to the "star", the godfather of the festival: Avishaï Cohen who visibly is very happy to return to the Rennes lands on the occasion of the 10th anniversary of the Festival. He chose this opportunity to premiere, and for the first time in public, the repertoire of his next album to be released in June with a new pianist, Elchin Shirinov, and his faithful friend and drummer Noam David. You can already put a reminder on your calendar to get your eyes closed, this new album, when it was released. New compositions of high flyings, alchemy of the trio, excellence of the musicians, all the ingredients are united. And it was nevertheless a Première! The musicians seemed both excited and moved at the end of the concert. A tall man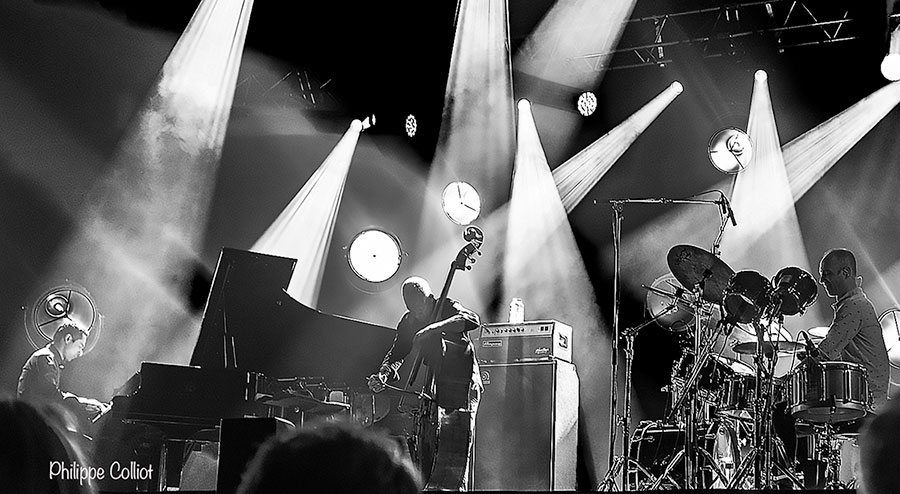 Avishai Cohen, double bass ; Elchin Shirinov, piano ; Noam David, drums.
Other good moments :
– Fabrice Moreau and his 5tet
– Thomas de Pourquery and his merry men : Supersonic!
– Nicolas Gardel & The Headbangers….
Other great times would have deserved better treatment. I think in particular about the concerts which took place on l'Etage, in front of the room and took place between two other concerts. These concerts which were free, which is an excellent thing in itself, were victims of their successes. Also access was made almost impossible and the conditions of listening and visibility were totally degraded. Olivier Pellan 4tet and Taha El Hmidi, among others, deserved a better stage. Finally, for the photographer that I am, lighting did not always offer the best conditions. Thanks to this multiple offer: Jazz Talks, free concerts, Workshops, a jam session, the multiplicity of places, the place offered to new talents and new projects, the diversity of musical horizons, all these elements include Jazz à l'Etage as an event that became unavoidable for cultural life in Rennes, St Malo and probably far beyond. We are looking forward to the 11th edition!
©Photos and texts exclusively Philippe Colliot.
©Cover Photo with Avishai Cohen, Philippe Colliot.