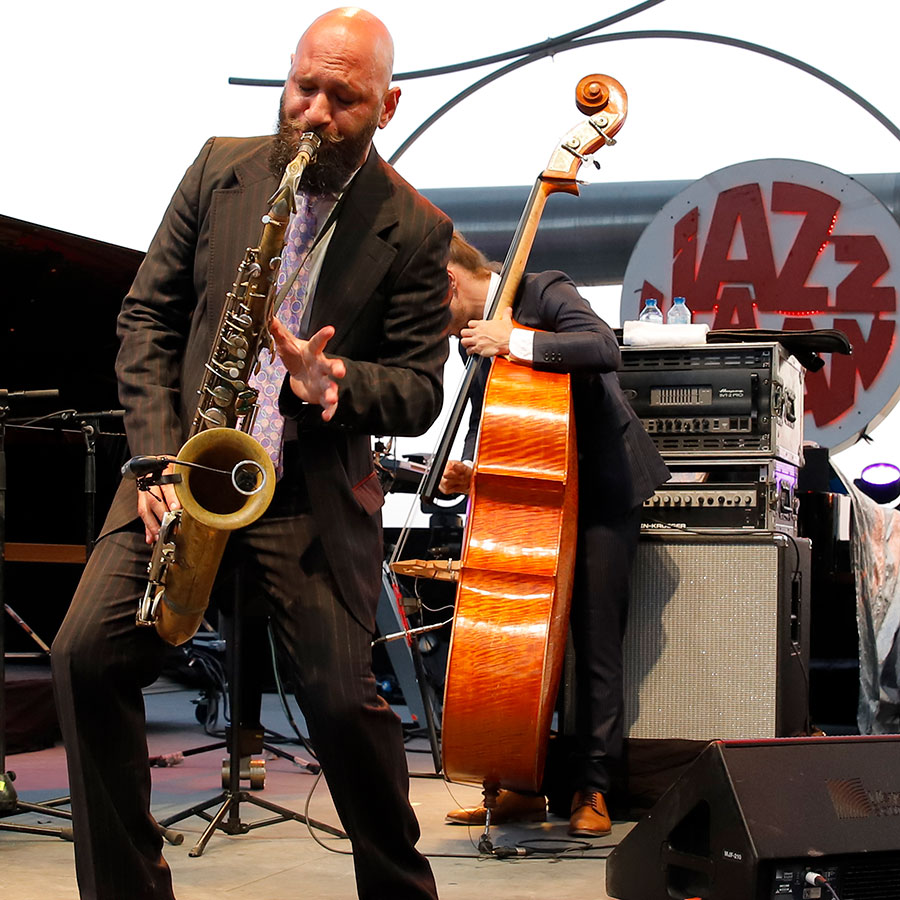 If the famous Gould Pine Trees which houses since 1960, first the Jazz Festival of Antibes and Jazz at Juan – has seen succeeding artists whose music was sometimes far removed from jazz, one of the highlights of this 2019 vintage was the performance of singer and pianist Diana Krall.
From her start, she announces the color. With the revival of All Or Nothing At All, followed by L.O.V.E, it plunges us into the heart of the famous Great American Songbook which has given most of the great jazz standards.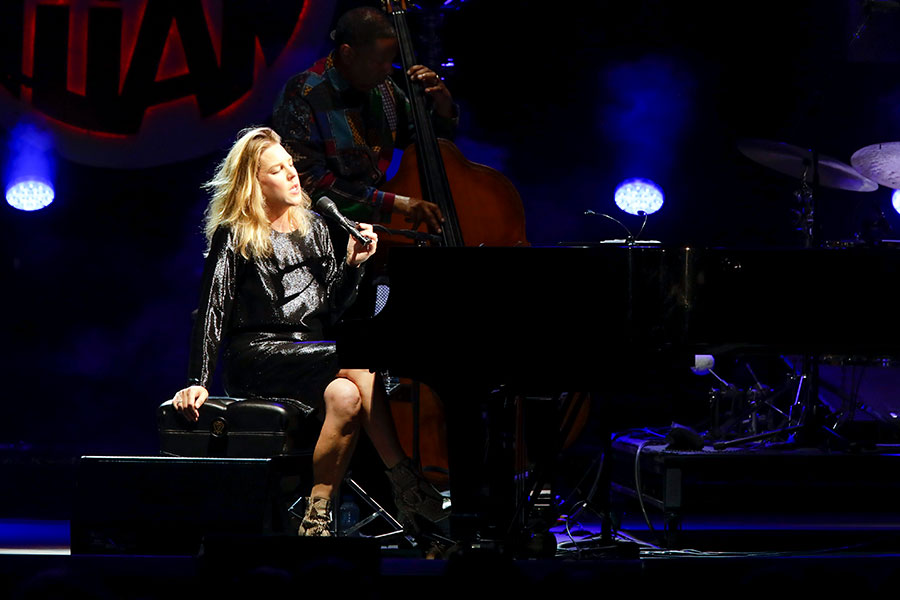 And with the exception of a new version of a Bob Dylan's theme not so much known, most of his repertoire will be devoted to this timeless music, not made for jazz at its origins.
In this task, where she has excelled since her beginnings, several decades ago, in a style that was then unique to Nat "King" Cole, she is especially helped by a sumptuous saxophonist-tenor, Joe Lovano.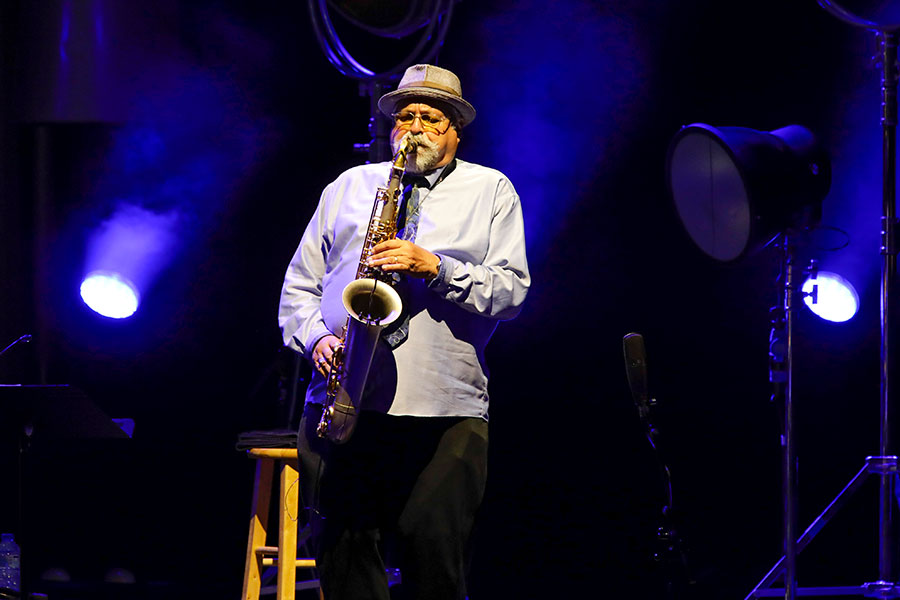 .
How indeed sublimate these melodies that are part of the intangible heritage without the velvet sound, melodious and velouté, a delicious roundness and depth of this master es-saxophone.
And when Mister Joe launches improvisations of a rare elegance and a feeling full of lyricism, Miss Krall (sorry: Mrs. Elvis Costello !!!) turns into a simple accompanier. With her support and her personal modesty, she allows this exceptional instrumentalist, whose sound reminds sometimes that of Stan Getz, to assume beautiful and generous choruses.
As for the pianist and singer, more and more she expresses herself almost breathless, in a voice veiled by a real sensuality and proceeds to very many exchanges of amiability, politeness and creative ideas with her fellow saxophonist.
But none of this would be possible without the other two friends of the quartet – Robert Hurst (double bass) and Karriem Wiggins (drums) – who complete the ensemble perfectly by their coherence and their inventiveness.
Two other bands were scheduled at the opening of Diana Krall.
If we ignore the particularly vulgar performance of the Batavian Candy Dulfer (saxophone-alto) who gave us a perfectly indigestible Dutch sauce – it seems that she played with Prince and we wonder what he could have found in this instrumentalist with a limited and loud style! – the pleasant surprise came from Eli Degibri.
Discovered in her early years by Herbie Hancock, the saxophonist (tenor & soprano) born in Israel but living in New York, has recently started a new and original repertoire.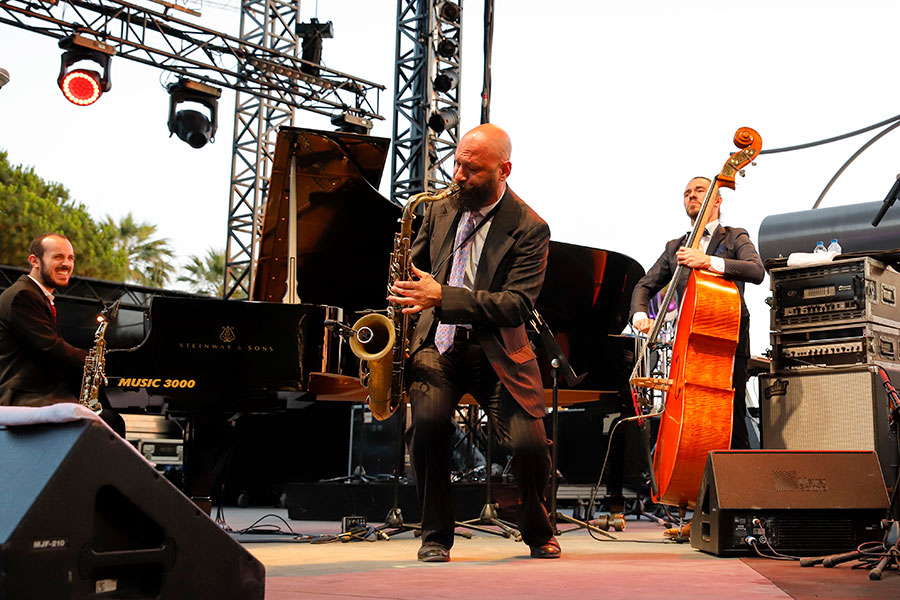 This "classic" tenor (mixing both Sonny Rollins and Hank Mobley), has recently developed this new personal writing inspired by his piano and classical music learning, notably J.S. Bach.
A source of inspiration that offers him the opportunity to marry, in themes of his composition, accents of the so-called "scholarly" music with more jazzy rhythms and phrasings.
This "bacho-jazz" combination pays off thanks to the enlightened instrumental imagination of the leader, excellently accompanied by his trio composed of Tom Oren (piano), Tamir Shmerling (double bass) and Eviatar Slivnik (drums). When will an album?
©Photos Gilles Lefranc for Jazz à Juan.