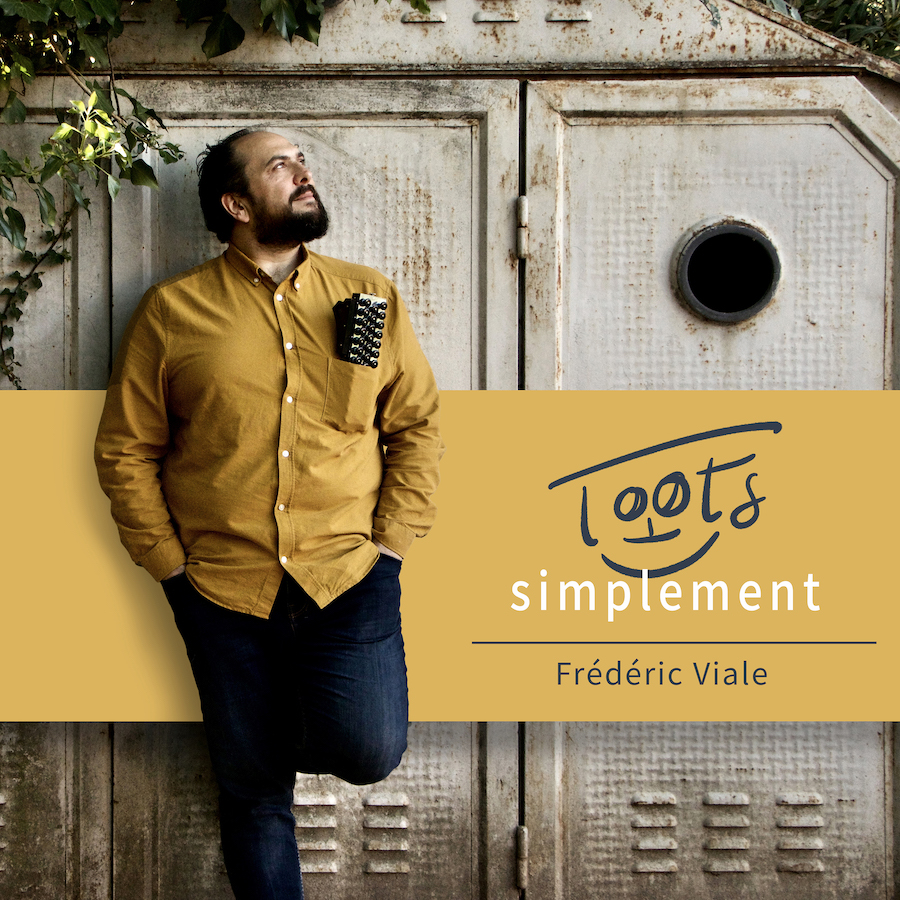 Jazz accordionist Frederic Viale returns with a tribute album to the Jazz harmonica legend, Belgian Jean-Baptiste Frederic Isidore, Baron Thielemans, generally known as Toots Thielamans, who died in 2016 at the age of 94. He was one of the most respected and sought after musicians in his time, of the entire international jazz scene.
Frédéric Viale in all humility, with astuteness and talent covers many of the themes of Toots Thielemans that have become standards, such as Bluesette, Scotch in the Rocks, Waltz for Sonny, For My Lady… Other standards such as What a Wonderful World by Thiel and Weis, Skylark by Carmichael, or Only Trust your Heart by Benny Carter.
Then a brilliant composition by Frederic Viale himself, a nice wink, a clever play on words, Toots Simplement, also gives its name to the album and completes this delightful opus. It is moreover and undoubtedly the most beautiful of the titles among the 13 here proposed, which also shows in a brilliant way, the qualities of composer of this musician.
Don't we need, especially at this moment, such positive musics, soaring melodies, beautiful choruses, perfectly chiseled arrangements ? Well, here are all these qualifiers gathered in this album.
A feel good album which does not yield to the facility. The harmonies and the work of writing as well as the improvisations are very researched; the sound, the breath should we say, is warm and original.
And here we come to wonder about this sound, precisely. One sometimes thinks one perceives a funny sounding accordion, or a harmonica, but what kind of harmonica? Chromatic, diatonic? Well, well…
And there, by observing better the cover of the album, in Frederic Viale's pooch, indeed, points a strange object. A kind of big harmonica with keys!
A hitherto unidentified instrument: the Melowtone.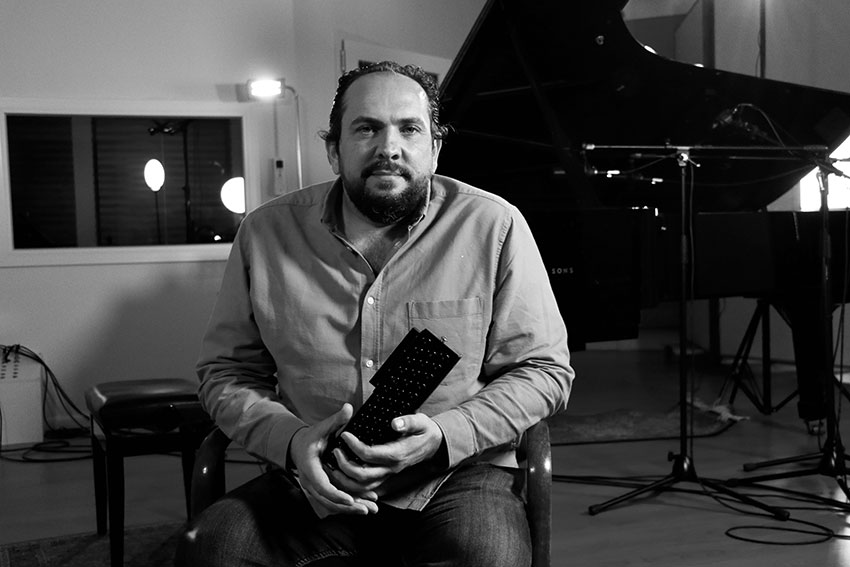 It is, says the small booklet contained in the album cover, "a new musical instrument belonging to the family of free reed mouth instruments, like the harmonica, the melodica, or the accordina for the most known.  But this is a harmonica with an expressive keyboard allowing a multitude of effects".
Philippe-Anatole Tchumak, alias "Anatole Tee" is the passionate inventor.
It is at this moment that we listen again to the whole album to try to understand the extent of the sounds and the effects produced by this instrument, at least when it is played by a virtuoso musician, such as Frederic Viale.
We must also mention the talented crew that he recruited and that completes this ship: Andrea Pozza on piano, Aldo Zunino on double bass, Adam Pache on drums and Emanuele Cisi as a guest on saxophone, on three of the tracks on the album.
I give you here the dedication of the harmonicist Olivier Ker Ourio, also well known by our services : "Being myself an unconditional fan of the great Toots, I am delighted to see that his music and his playing continue to influence today's musicians, beyond even the chromatic harmonicists. There is no doubt that Frédéric Viale has a great respect for this music, that he has a great knowledge of it and has many hours of loving listening to his credit. For any other chromatic harmonicist, the challenge would have been immense. I can only imagine the difficulty of the undertaking on a Melowtone. I am delighted with this original approach in the form of a tribute to a great musical master who has done so much to install the chromatic harmonica at the highest peaks of Jazz without a doubt."
Everything being more or less said, it remains for us to strongly advise you to get this unique album. You will have in your hands, the first album in the world, recorded with this original instrument.
Translated with www.DeepL.com/Translator (free version)