I like the sound of the tenor saxophone, but it's not always the same when comes the time to listen to the sound of the alto saxophone. I'm more selective. Among the stars players of the alto, there is a musician that I have a real connection. He's name is François Carrier.
François Carrier was born in 1961 in Chicoutimi in Saguenay Lac-Saint-Jean. He's career had started in the beautiful city of Vancouver (British-Columbia). Living now in Montreal, Carrier also made an halt in London, time to create a professional network. In July 2013, he entered in the short and prestigious list of the Downbeat magazine at the time of the 78e Reader Poll for best alto saxophone player.
François Carrier push the musical borders towards new territories. Respected by his colleague, Carrier is a source of inspiration. For his regular projects, Carrier is surrounded regularly of Québécois players (Michel Lambert, Pierre Côté) . For some special projects, he works sometimes with international players (Alexey Lapin, Dewey Redman, Bobo Stenson, etc)
On his Web site, Carrier defines his music as "Melodic Abstract Music". To appreciate and understand his music, receptivity and open state of mind are required. Carrier composes and plays his music like a heartfelt cry. His musical approach is authentic. We can make a direct link with the music of Ornette Coleman and the last period of John Coltrane. Since 1998, Carrier published more than twenty albums as a leader.
Here the presentation available in Bandcamp about the Russian Concerts :
The Russian Concerts from this unique Trio to come out on FMR Records this year. The music, entirely improvised by François Carrier, Michel Lambert and Alexey Lapin, was recorded during a series of several concerts in Moscow and St. Petersburg in April 2013. The Volume 1 showcases four outstanding collective improvisations from their appearances at DOM Cultural Center and at the Nikitskaya Jewish Cultural Center in Moscow. The Volume 2 features 8 outstanding pieces Recorded live at Nikitskaya Jewish Cultural Center (JCC) in Moscow on April 28, 2013 and at ESG-21 (Experimental Sound Gallery) in St. Petersburg on April 29, 2013.
The music strives to slip mundane bonds, to shoot skyward, to transgress gravity's hold and a communion with the firmament. These three architects of spontaneous sound have no interest in permanence or in personal glory but more in the act of striving, of attempting to scale the sky and touch the untouchable. This is why they build these sonic temples with their bare souls.
Very soon, Carrier will offer two new albums on FMR (the U.K.) and Not Two Records! Moreover, he will carry out an important European tour from May 20th to June 6th, 2015. For more details, consult the topic "Concerts" on his Web site.
---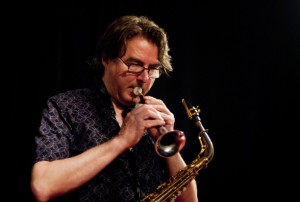 J'aime le son du saxophone ténor, mais je suis plus sélectif lorsque vient le temps d'écouter le son du saxophone alto. Je n'écoute pas n'importe qui. Pour que cet instrument me fasse vibrer, je consulte une courte liste de musiciens. Parmi cette liste, il y a un musicien avec qui j'ai une connexion instantanée, une foi inébranlable. C'est par un heureux hasard qu'un jour, je me suis acheté un album du saxophoniste alto François Carrier. Je n'ai jamais regretté.
François Carrier est né en 1961 à Chicoutimi au Saguenay Lac-Saint-Jean. Sa carrière professionnelle débuta dans la magnifique ville de Vancouver en Colombie-Britannique. Installé maintenant à Montréal, Carrier a aussi fait une halte à Londres, le temps de se créer un réseau professionnel. En juillet 2013, il entrait dans la courte liste prestigieuse du magazine Downbeat lors du 78e Reader Poll comme meilleur saxophoniste alto. Il s'agit d'une gratification importante à ne pas négliger.
Musicien cosmopolite, le saxophoniste alto François Carrier est de la race des coriaces, de ceux qui poussent les frontières musicales vers de nouveaux territoires. Respecté par ses pairs, Carrier est une source d'inspiration intarissable. Pour ses projets réguliers, Carrier s'entoure régulièrement de musiciens québécois. Pour des projets spéciaux, il sollicite à l'occasion des musiciens de la scène internationale.
Cet illustre musicien n'a pas choisi le chemin de la facilité en adoptant comme style musical celui de la musique improvisée (de haute voltige). Sur son site Web, ce musicien définit sa musique comme «Melodic Abstract Music». Pour apprécier et comprendre sa musique, la réceptivité et l'état d'esprit ouvert sont exigés. Il n'est pas question ici de s'isoler dans un cercle élitiste, mais seulement de faire l'effort d'écouter.
Carrier compose et joue sa musique comme un cri du cœur. Sa démarche musicale est authentique. Elle est en lien directe avec la musique d'Ornette Coleman et de la dernière période de John Coltrane. Dans le cercle avant-gardiste, Carrier est une référence incontournable. Depuis 1998, Carrier a publié plus de vingt albums en tant que leader.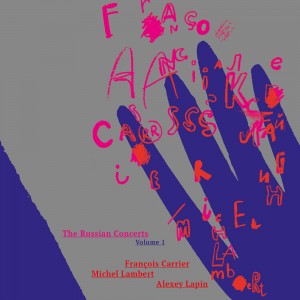 En avril 2013, Carrier donnait plusieurs concerts à Moscou et à Saint Pétersbourg. En 2014, il nous présentait les deux volumes de ses enregistrements «live» intitulés «The Russian Concerts» disponibles présentement sur bandcamp. Accompagné du pianiste Alexey Lapin et du batteur Michel Lambert, Carrier souffle avec vigueur devant un public très réceptif. Si Coleman et Coltrane nous ont amené parfois dans des tourbillons sonores étourdissants, Carrier arrive à suivre les mêmes chemins sinueux, mais sans aucune agressivité. Il plane dans les hauts sommets du firmament.
Très prochainement, ce musicien prolifique nous offrira deux nouveaux albums sur FMR (UK) et Not Two Records.! De plus, il effectuera une importante tournée européenne qui se déroulera du 20 mai au 6 juin 2015. Pour plus de détails, consultez la rubrique "Concerts" sur son site Web. À suivre!
Liens
Site officiel
http://francoiscarrier.com/
Page Bandcamp
http://francoiscarrier.bandcamp.com/
Page You Tube
https://www.youtube.com/user/francoiscarrier